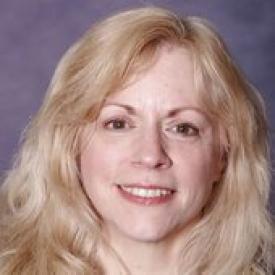 Meet Yvonne Wilder, an agent at Halter Associates Realty. You'll most likely find Yvonne sitting on her deck, dreaming of Hawaii and casually wondering where her opal ring (you know the one with a mind of its own) disappeared to this time.
What is your idea of perfect happiness?
Sitting on the deck of our house in the woods, watching the trees, listening to the birds calling, and holding hands with my husband.
Which living person do you most admire?
Human beings are such flawed creatures – we all contain the dichotomy of "Dark" and "Light". But I think I would have to answer, "Tia Marie Torres" the founder of the Villa Lobos Rescue now based in New Orleans.
What is your greatest extravagance?
Spending time on myself, doing things I love doing, being creative - doing those things with no restraints whatsoever.
What is your current state of mind?
Slight panic that there just are not enough hours in the day to get everything that must be done done, and then get enough rest to do it again tomorrow.
Which words or phrase do you most overuse?
There are a few choice expletives, then I fall into things like "take a breath", "we all go through these things", "it happens when we are least prepared" "I get it" – phrases meant to comfort and build bridges.
What or who is the greatest love of your life?
My soul mate, partner and husband, Dennis.
Which talent would you most like to have?
Patience – I want everything to happen and be done immediately and in the way I imagine the ending. Also not being serious first and funny second.
What do you consider your greatest achievement?
Learning how to overcome fear of the unknown.
If you were to die and come back what would it be?
I've already done that. Seem to be sticking to the human path.
Where would you most like to live?
This is definitely the easiest question to answer – Hawaii.
What is your most treasured possession?
Do we really possess anything? I think we coexist in either harmony or discord with everything and being in our personal realm, but they are fleeting. Heck, I have an opal ring with a mind of its own, it disappears and travels the cosmic continuum at will and then months later returns to the spot it left from like nothing happened.
Lisa Halter
Principal Broker/Owner
Halter Associates Realty
lisa@halterassociatesrealty.com