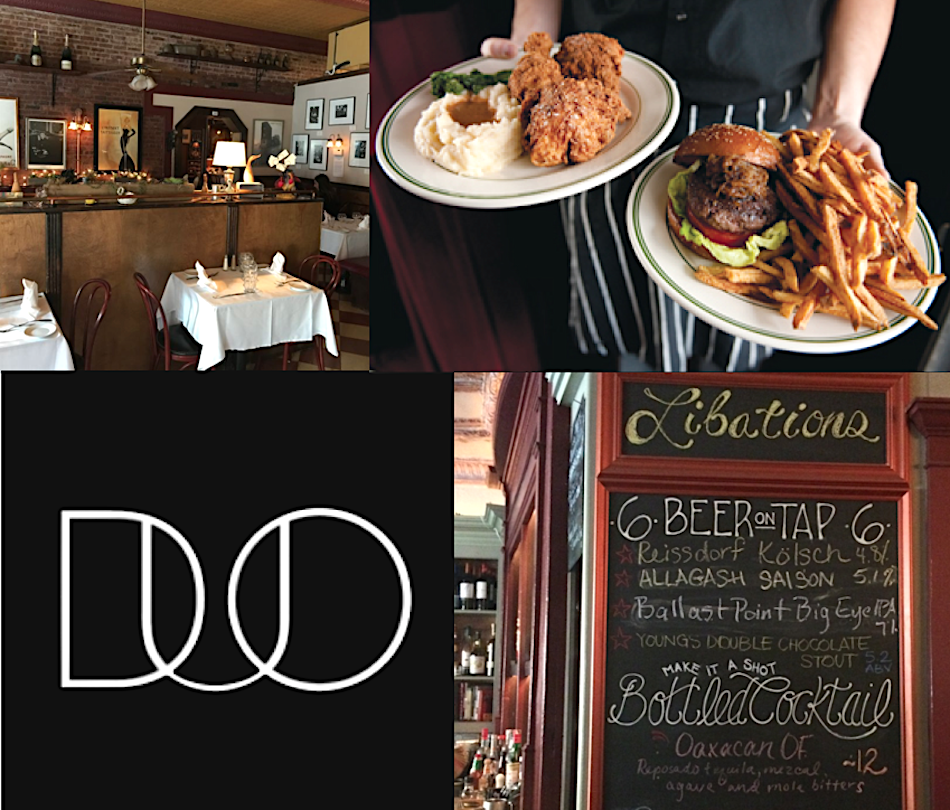 Kingston NY has had a long history synonymous with the beginnings of the United States of America. In the historic uptown district of Kingston, there are four stone buildings at Crown and John streets that mark the only intact pre-Revolutionary intersection in the nation.
Just up the block from this quaint four corners is Duo Bistro, an innovative art-filled restaurant. Duo Bistro serves up an amazing range of dishes inspired by food from around the world such as Filipino Beef Bowl with poached duck eggs, Parmesan Mussels Frites and Catfish Po'Boy. Brunch is served Thurs- Mon along with dinner (except Sundays).
Another special restaurant around the corner is Boitson's. The art deco decor taps into the nostalgia of the 30s and 40s with a menu of hearty American fare such as Pork Schnitzel, Mussels and Fries and the Boitson Burger made from brisket and short-rib served on a brioche bun.
For an authentic Manhattan, and other vintage artisanal cocktails, a stop at the Stockade Tavern is mandatory! This self-described "classic American drinking establishment" offers regional beers, wines, and hand-crafted spirits in a Federal-style space.
Down the street from the Stockade Tavern, is Le Canard. This French restaurant is as authentic as it gets, with Duck a l'Orange made with Grand Marnier, Filet Mignon Bourdelaise, and Trout Amandine. As the New York Times wrote, "Lift a fork and imagine you are in France"!
Visit our other posts about restaurants in Kingston's Mid-Town/Arts District and be sure to stop by our Kingston office to check out the Kingston, NY homes on the market!