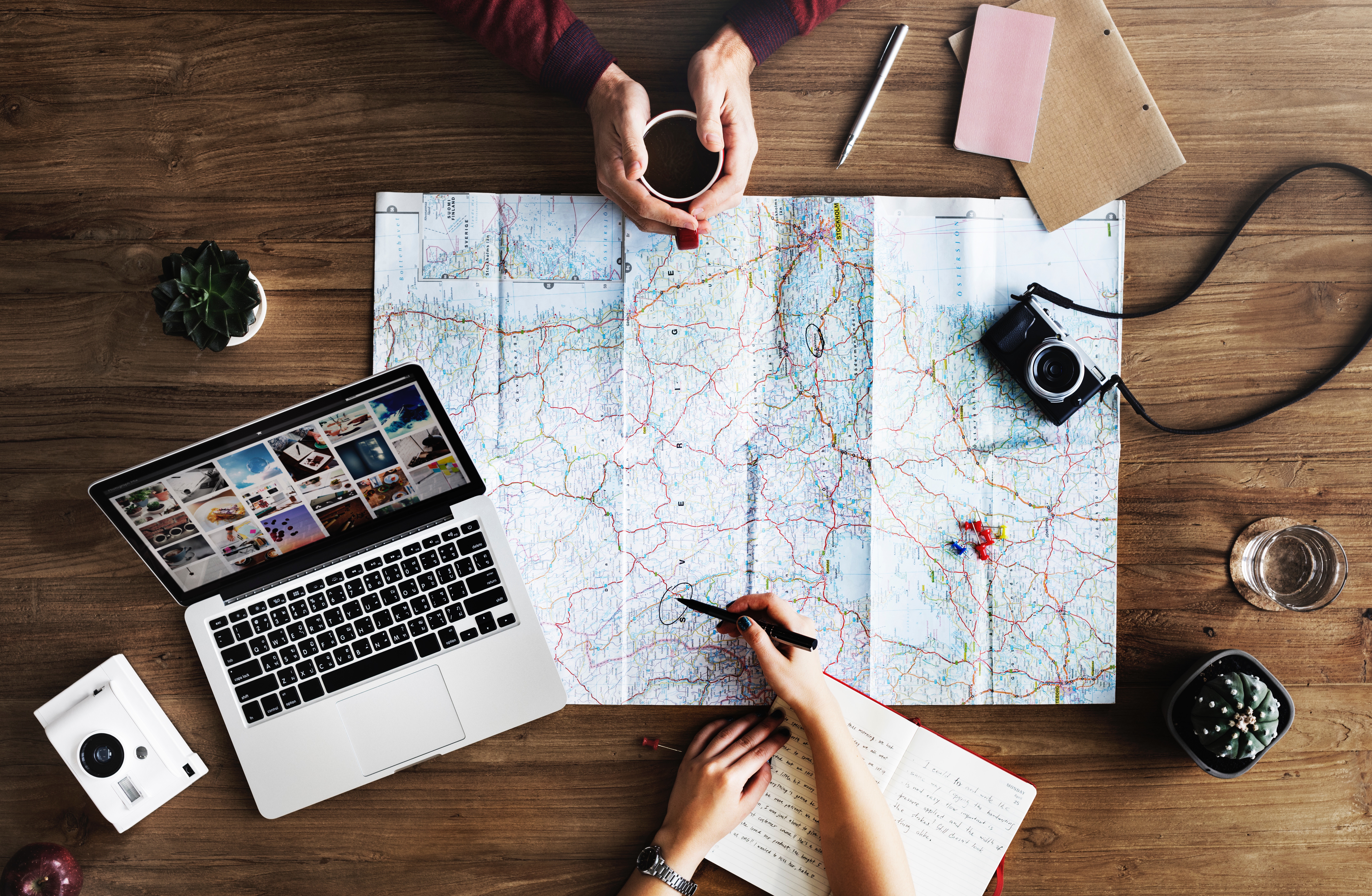 At the end of August, we led you on a stunning drive that incorporates a seasonal road (open May through October only) connecting Tannersville to the Woodstock/West Saugerties area, offering incredible vistas unchanged since the native people hunted and fished the Catskills. Today, join us for Road Trip 04, from Tannersville through Onteora Park to Kaaterskill Falls and back to Saugerties.
As always, you'll be guided by our maps and our love for exploring the ins and outs of our National Geographic Traveler Top 20 Destination.
#MakeTheRightMove: #LiveLikeALocal on this curated expedition, featuring more of the top stops for experiencing the area's storied history, scenic beauty, diverse culture and internationally renowned arts, music and cuisine.
Follow the Path
From Falls to Farm to Factory… and Much More
1. Onteora Park: Start out at Mama's Boys Burgers in Tannersville and, after lunch, turn onto Route 23C. This road will lead you to Onteora Park. Founded in 1887, this private collection of architect-designed Arts and Crafts and Victorian homes was the summer retreat for artists, musicians, writers and intellectuals, with guests such as Mark Twain, Carroll Beckwith and Percy Grainger. Although Onteora Park is restricted, you can still see some of the architecture from the road, including two of the towers, known as follies, built for viewing the mountains above the treeline. These towers were built with winding staircases leading up to sitting rooms for afternoon tea, sketching, writing and relaxing.
2. All Souls Church and Mountain Top Arboretum: Continue driving along 23C until you reach its intersection with Route 25, where All Souls Church overlooks the Northern Catskills from its perch. Stop off for a quick walkthrough of this 1894 Gothic Revival stone chapel, listed on the National Register of Historic Places, and then head (essentially) across the street to 4 Maude Adams Road, site of the Mountain Top Arboretum, a public garden in the Catskill Mountains with 178 acres of connected trails and boardwalks featuring native and exotic plants and trees, meadows, wetlands, forest and Devonian bedrock — a natural sanctuary for visitors interested in horticulture, birding, geology, local craftsmanship, hiking" and wilderness photography.
3. Kaaterskill Falls: Start out again heading east on 25, and then turn left at its junction with Route 23A. Drive less than ½ mile to the bottom of the hill and turn left onto North Lake Road. Follow this road for about a mile and a half, passing five streets on the right. Take the sixth right onto Laurel House Road and proceed to the parking area. This is the entry point to Kaaterskill Falls. Lace up your hiking boots, put a leash on your furry companion, and follow the path to the newly constructed overlook to view the world-famous waterfalls from above. (And don't forget your camera!)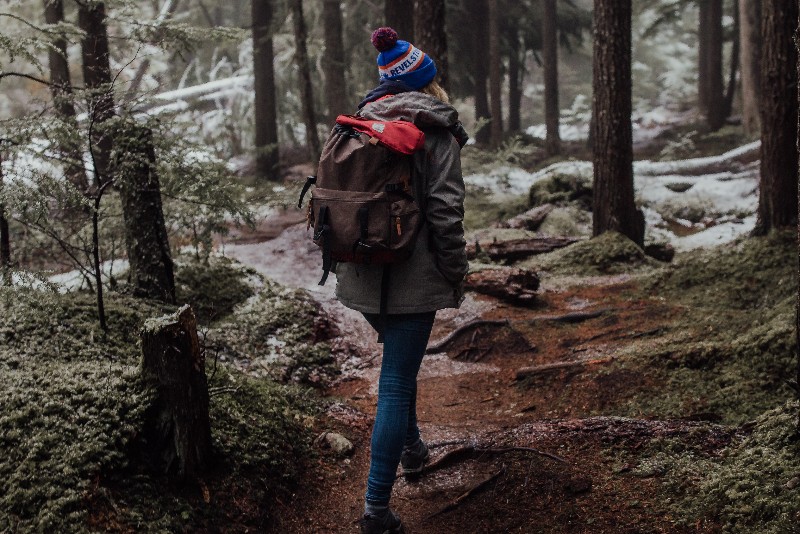 4. Story Farms: After your hike, return to 23A and continue east out of the mountains toward the flatlands of Palenville. Stay on 23A until you reach its intersection with Route 32, and pull over at Story Farms farmstand for fruits and vegetables picked daily.
5. Abandoned Lehigh Cement Plant: Armed with your locally grown and harvested peas and strawberries, honey and maple syrup, hop back into the car and drive another couple of miles on 23A until you reach the blinking yellow light where the country road intersects with Route 9W. Turn right and travel along the freight train tracks back to Saugerties. Along the way, fans of ruin porn should look out for the abandoned Lehigh Cement Plant from the early 1900s.
6. HITS-on-the-Hudson: Once you wind around the trainline, take 9W past H.I.T.S., where for eight weeks every May through September equestrians compete for $3 million in prize money. The view from the ridge at 9W and Krout Road is breathtaking, as it takes in the Valley, the H.I.T.S. paddocks, and the Catskill Mountains rising behind. If it's a competition day, be sure to drive down to visit the horses, watch the hunter and jumper competitions, and pick up a pupusa from the Central American-themed food truck parked outside.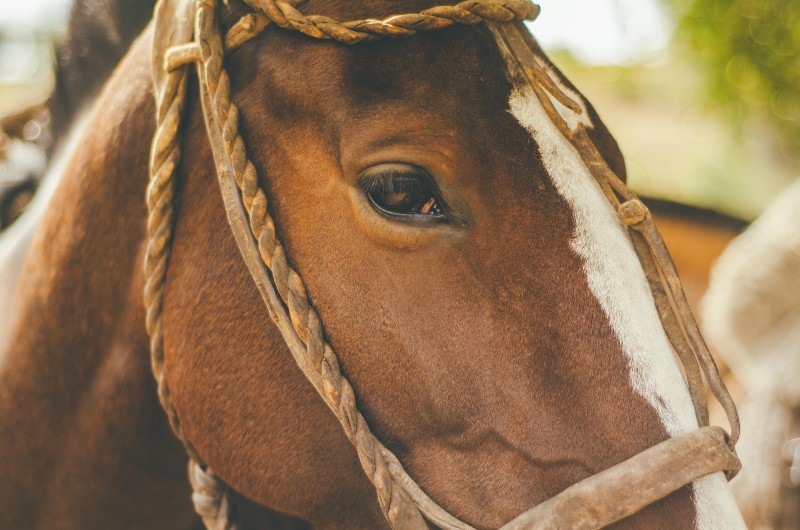 7. Seamon's Park: For the last leg of this trip, continue along 9W toward the Village and stop off for a sunset siesta at Seamon's. Open year-round from dawn to dusk, this meticulously landscaped park in the northeast corner of Saugerties is bound by a beautiful vintage cast-iron fence and boasts Edwardian gazebos overlooking the Catskill Mountains and the Hudson River. (Note: If you visit the weekend of October 6, 2018, save this Road Trip for Sunday the 7th, get to the park early, and experience the 53rd-annual Saugerties Mum Festival, featuring live music, arts and crafts booths, martial arts demonstrations, face painting, wildlife shows and information booths with master gardeners from the Cornell Cooperative Extension of Ulster County.)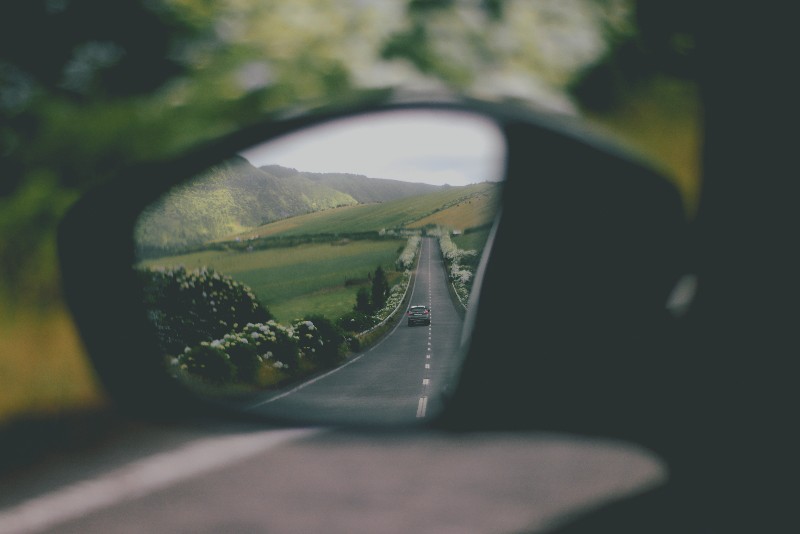 Thanks for riding with us! Stay tuned for the next edition of On The Road with Halter Associates Realty, when we'll be mapping out an entirely new trip focused on fall foliage.
Thinking of moving here? Make The Right Move: Contact us today, or stop by the office next time you're in Woodstock or Kingston — and Experience The Halter Difference.