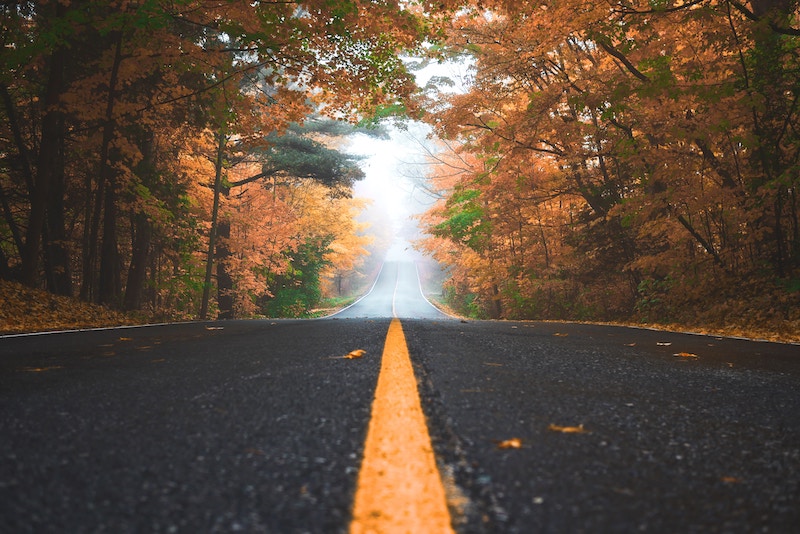 At the start of the month, we led you from falls to farms to factories — on a road trip from Tannersville, NY, through Onteora Park to Kaaterskill Falls and back to Saugerties, NY. Today, join us for Road Trip 05: a fall tour of the Hudson Valley and its historic countryside south of Uptown Kingston, NY, featuring apple picking, hayrides, corn mazes and other autumn activities in Kingston, Stone Ridge, Accord, New Paltz, Rosendale and Hurley.
As always, you'll be guided by our maps and our love for exploring the ins and outs of our National Geographic Traveler Top 20 Destination.
#MakeTheRightMove: #LiveLikeALocal on this curated expedition, featuring more of the top stops for experiencing the area's storied history, scenic beauty, diverse culture and internationally renowned arts, music and cuisine.
Follow the Path
Step-by-Step Directions
1. Uptown Kingston to Stone Ridge via Route 209: Start on North Front Street in the historic Stockade District of Uptown Kingston, and travel south toward the Adirondack Trailways Bus Station. At the station, turn right onto Washington Avenue and continue on to the Kingston Rotary. At the Rotary, take the 3rd right onto Route 28 West. Then, make the second right onto Route 209 South toward Ellenville.
2. Davenport Farms Farm Stand: At the intersection of Route 209 and Cottekill Road is the Davenport Farms farm stand. Operating since the early 1960s, Davenport's offers a large seasonal selection of the Farm's local, homegrown produce, as well as baked goods, homemade soups and other lunch items, local beef, organic baking supplies and breads, gourmet foods and little treats for the kids.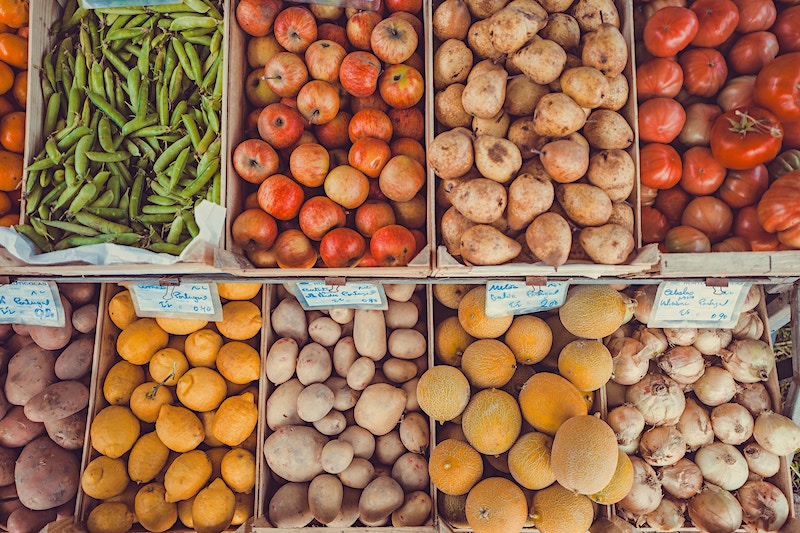 3. Stone Ridge: Continue down Route 209 into the historic Marbletown hamlet of Stone Ridge. With its antique shops, eclectic mix of fine-dining options and proximity to the falls, watering holes and hiking trails of Catskill Park, Stone Ridge has been a popular escape from the city for centuries. The Main Street Historic District, on the National Register of Historic Places, has remained relatively unchanged since the early 1900s and features famous stone houses such as the Hasbrouck House and the 1767 Cornelius Wynkoop Stone House, where George Washington once slept.
From Stone Ridge, you can branch off for activities in either of two directions — for hayrides and corn mazes; or apple picking — that will take you back to the road toward the world-famous Mohonk Mountain House (book a stay!).
4A. Adventure 1 - Hayride, Corn Maze and Petting Zoo: If there are small children in your party, this is probably your best bet. Saunderskill and Kelder's Farms, not far from each other in Accord, offer the standard Ulster County orchard opportunities, as well as a corn maze (Saunderskill) and petting zoo (Kelder's). Continue through the light down 209 until you see Saunderskill Farm on the right; then, continue along until you reach Kelder's Farm on the left.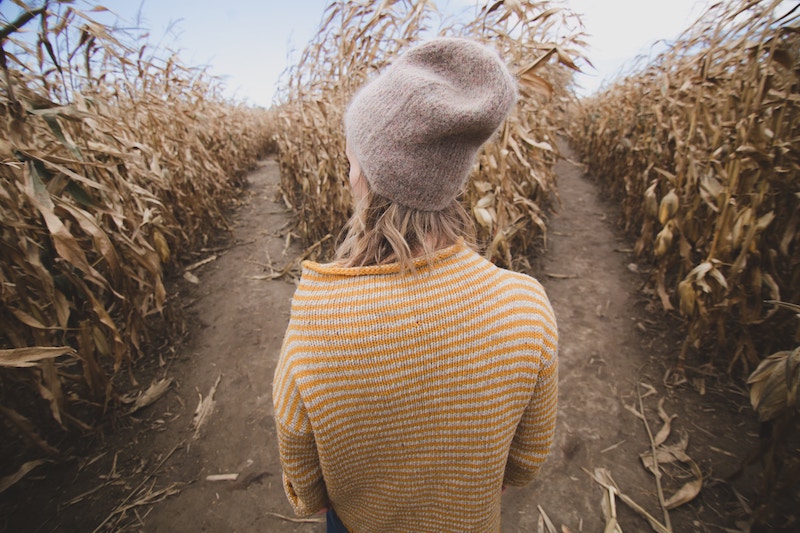 4B. Adventure 2 - Apple Picking: If you're in it for the apples, and only the apples, turn left at the light onto Route 213 toward High Falls and Rosendale. A 200-year-old working farm and pick-your-own apple orchard, Stone Ridge Orchards will be on your left.
Can't find your favorite variety? Further down Route 213 on the right is Mr. Apples Low-Spray Orchard, which charges only $20 for a large all-you-can-fill bag.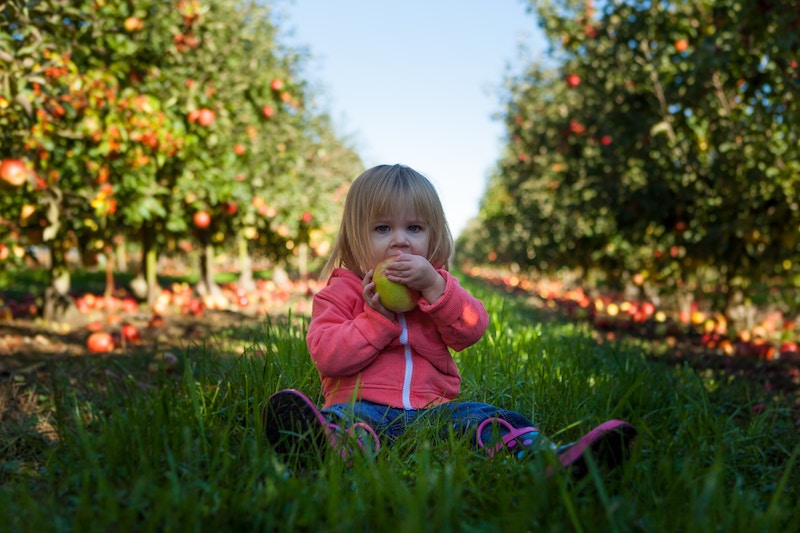 5. The Back Road to Mohonk: Continue east down Route 213 toward High Falls — famously featured in the 1960s Natalie Wood and Warren Beatty film Splendor in the Grass — until you reach the crossroads of Route 213 and Mohonk Road. (If you're hungry, stop at High Falls Kitchenette for a Halter Associates Realty-approved breakfast, lunch or dinner.) Turn right onto Mohonk Road for a leisurely, winding drive up the mountain.
6. Mohonk Preserve: Here in the Hudson Valley to hike, bike, rock climb, horseback ride, bird watch, walk your dog or witness the world-famous fall foliage? You've reached your destination. If you're feeling ambitious, try the Labyrinth and Lemon Squeeze hikes, which wind through crevices, up wooden ladders, and over a number of rock scrambles; or, choose the more manageable Sky Top Trail to the majestic Mohonk Mountain House. If you have the kids, be sure to stop by the visitors center for puzzles, games, nature stories and live animals.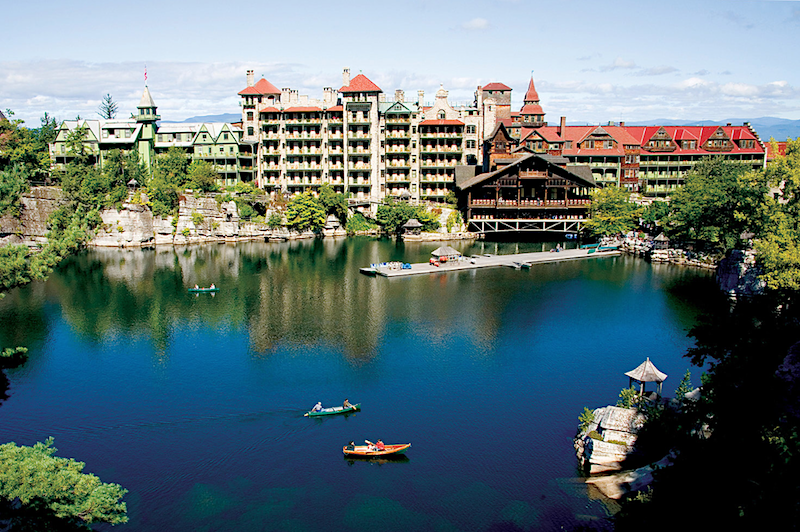 7. The Back Road from New Paltz to Rosendale: When you're ready, continue the drive back down the mountain toward New Paltz, known for its rich, living history, dedication to higher education, breathtaking views, award-winning food and eclectic arts and culture. Park roadside or in one of the municipal lots; or, follow along the prescribed route to finish up our journey:
After crossing the little red bridge over the Wallkill River, turn left at the light to drive into Rosendale.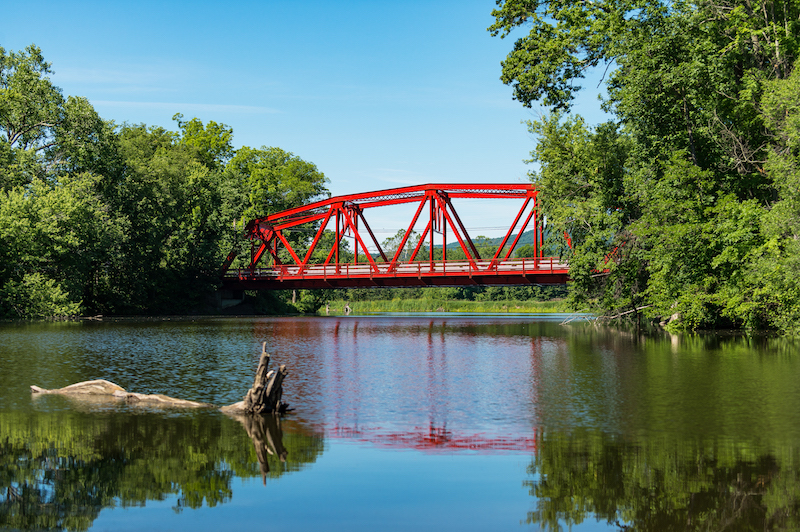 If you're hungry, stop off at Rosendale Cafe for delicious vegetarian fare. Then, continue your outdoor autumn excursion on the Rosendale Trestle. Turn right onto Binnewater Road, park at the Binnewater Kiln parking lot on the left, then walk across the street to access the Rosendale entrance to the Wallkill Valley Rail Trail. Enjoy the views.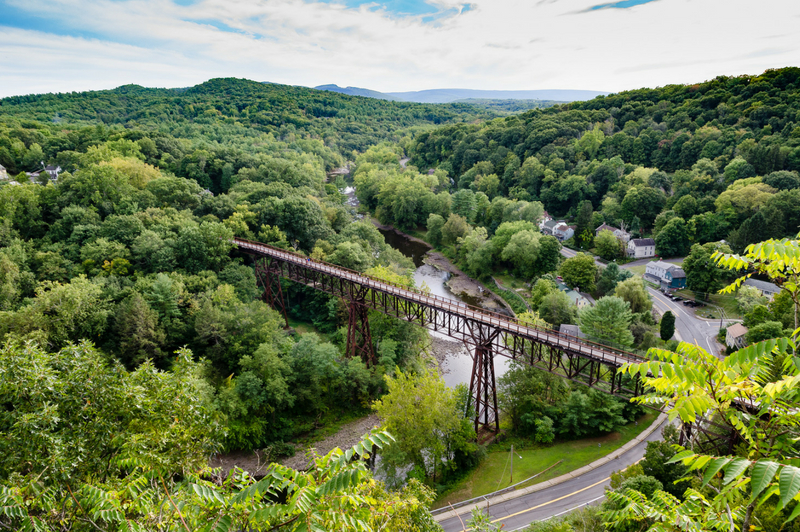 8. Hurley's Colonial Stone Houses: Continue Driving on Binnewater Road until you rejoin Lucas Avenue, travelling north back toward Uptown Kingston. Turn left onto Zandhoek Road and follow to the end. Then, turn right and drive along Old Hurley's Main Street, a nationally registered Historic Site featuring a stretch of late 17th-century Dutch stone houses.
Before leaving the village, feel free to stop in at the Hurley Mountain Inn on the right, an authentic Catskills restaurant decorated with traditional hunting gear and trophy heads.
9. The Return to Kingston: For the quickest back route to Uptown, retrace your steps on Zanhoek Road, and take Lucas Turnpike north.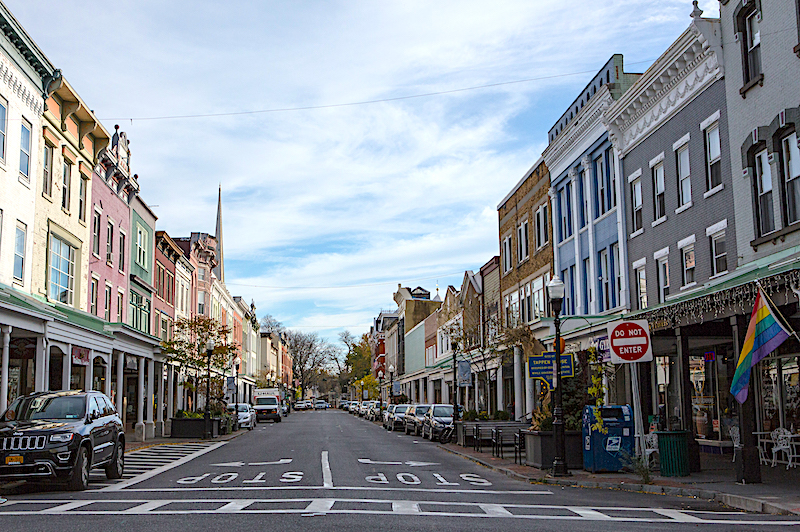 Thanks for riding with us! Stay tuned for the next edition of On The Road with Halter Associates Realty, when we'll be mapping out an entirely new trip designed for fall travelers.
Don't Want to Leave?
Thinking of moving here? Make The Right Move: Contact us today, or stop by the office next time you're in Woodstock or Kingston — and Experience The Halter Difference.