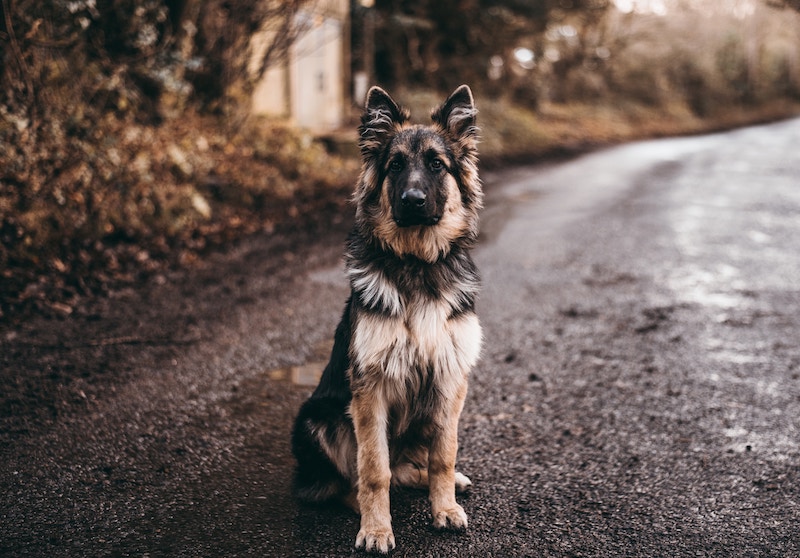 You may be here in the historic Hudson Valley to discover your next dream home, scout out a new business location, attend a festival, or take in the world-famous arts, music and cuisine… but if your dog's with you, you'll have to cater to another member of the family.
Recently, we featured the top 10 dog-friendly restaurants throughout Ulster and Dutchess counties, so we've got breakfast, lunch and dinner covered. But most dogs do more than eat — they like to move those legs.
To ensure your trip to the Catskills isn't overshadowed by the barks or yelps of a stir-crazy pup, we've compiled a list of our favorite dog-friendly parks and trails. We bet you'll enjoy it as well.
The Top 7 Dog-Friendly Parks and Trails in the Hudson Valley
Expect fall foliage unmatched anywhere; mesmerizing mountain, river and city views; fresh, clean air; well-maintained and marked trails; probably a few friendly fellow travelers, including others with fur and four legs; and, at one of our locations, hundreds of acres of site-specific large-scale sculptures.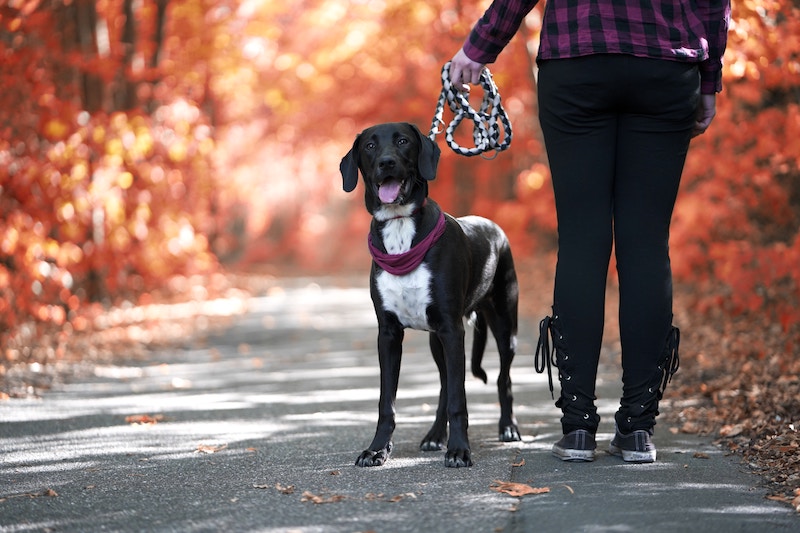 Minnewaska State Park Preserve
Kerhonkson, NY
A mere hour and a half from New York City is the majestic Minnewaska State Park Preserve. Set on the dramatic Shawangunk Mountain ridge, rising more than 2,000 feet above sea level, the park features waterfalls, crystalline sky lakes, dense hardwood forests, clear streams, bucolic valleys and incising sheer cliffs and ledges offering incredible views, plus 35 miles of carriage roads and 50 miles of footpaths open to biking, hiking, and walking with your dog.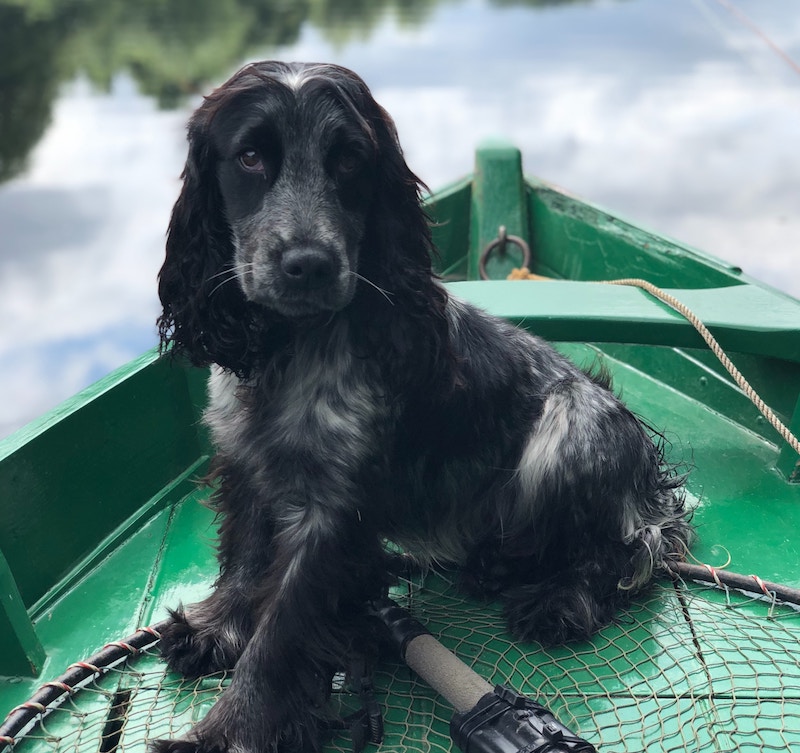 Black Creek Preserve
Esopus, NY
The Black Creek Preserve is a 130-acre woodland tract featuring hemlock and hardwood forests, old stone walls, miraculous vistas of the Hudson River, and a dramatic suspension bridge that spans the creek. Hike to the Hudson River shoreline to let your dog a swim, and explore some of the region's most threatened species, including blueback herring and alewives that travel here from the ocean to lay their eggs.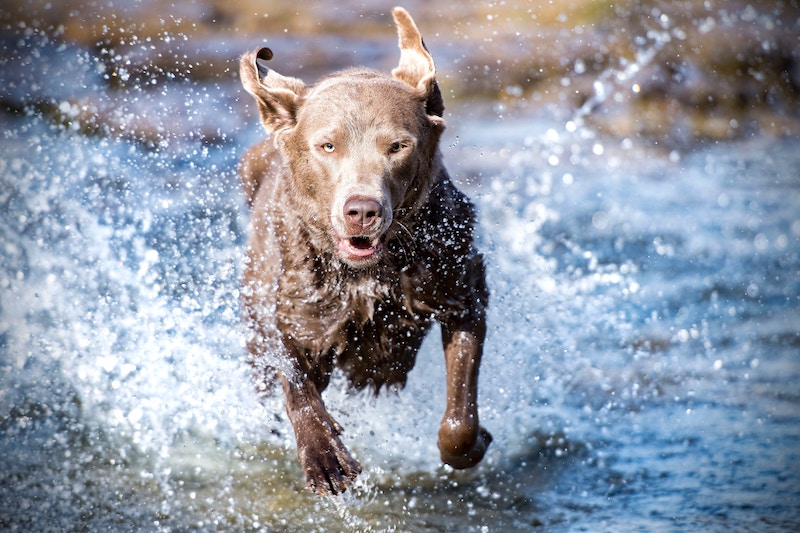 Tivoli Bays
Tivoli, NY
As the only large fresh-tidal marshes on the Hudson River primarily bordered by undeveloped forest, Tivoli Bays was listed in the 2002 Open Space Conservation Plan as a priority site. The Tivoli Bays Trail is a dog-friendly (with a leash) 5.4-mile loop trail that climbs 433 feet, featuring a river and a number of activity options available through the fall.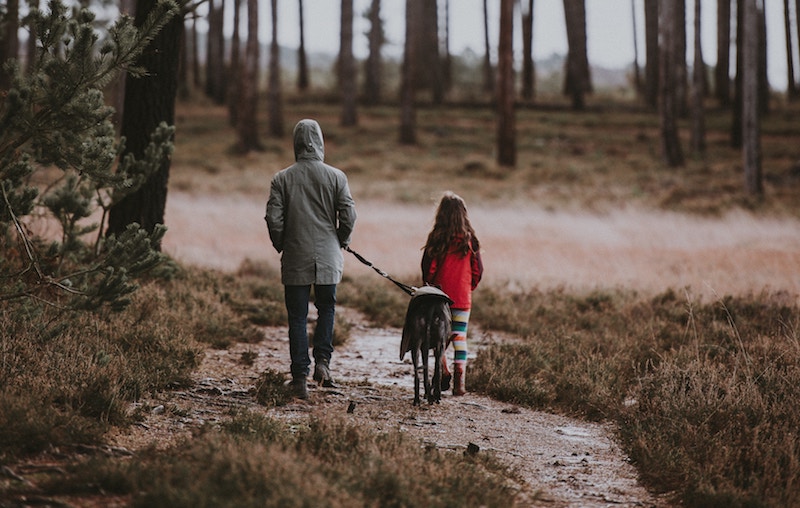 Hasbrouck Park
Kingston, NY
The 45-acre Hasbrouck Park, Kingston's first "official" downtown park which opened in 1920, is mostly forested and was mined by the Newark Lime and Cement Company in the late 1800s and early 1900s. One of its most unique assets is the Stone Building, built in 1919, which today is used for parties, workshops, meetings and summer recreation programs. The recently rehabbed Hasbrouck Park Trail provides a half mile hike with wonderful views of the Hudson River — an easy trek for visitors who simply need to let the dog roam for a while.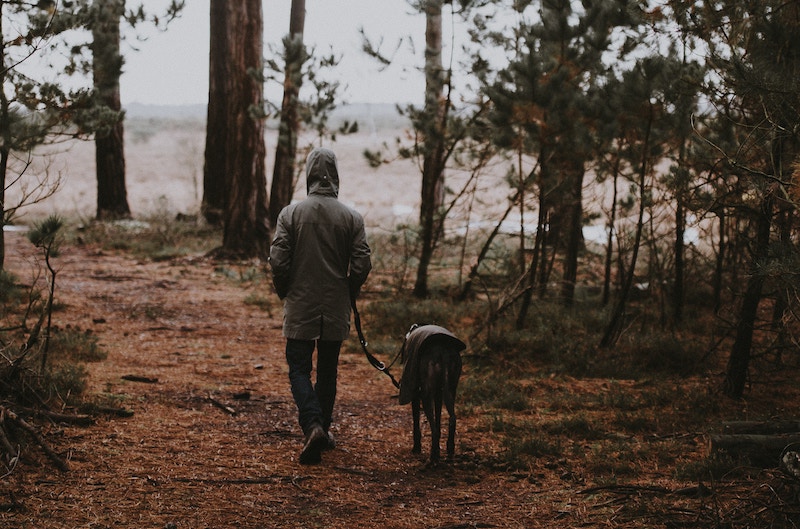 Walkway Over the Hudson
Highland, NY
With breathtaking, unobstructed panoramic views of the Hudson Valley from 212 feet above the Hudson River, the Walkway Over the Hudson offers locals and visitors, and their dogs, ample opportunities to take a safe stroll from one side of the river to the other, or experience a variety of organized on-site events held year-round — all a short drive from New Paltz, NY. The Greater Walkway Experience's nine Discovery Zones feature curated explorations on both sides of the river, whether you're interested in wild parks, waterfronts, or historic urban districts.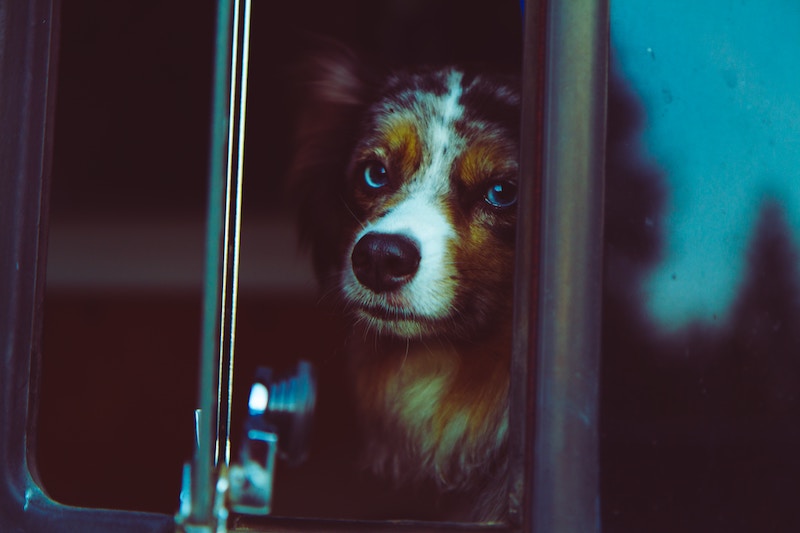 The Rosendale Trestle and Wallkill Valley Rail Trail
Rosendale, NY
The Wallkill Valley Rail Trail is a 23.7-mile rail trail and linear park that runs along the former Wallkill Valley Railroad rail corridor, stretching from Gardiner through New Paltz, Rosendale (via the Rosendale Trestle) and Ulster, to the Kingston city line. Popular with hikers, joggers, bikers, horseback riders and cross-country skiers, the very traversable trail is perfect for nature lovers, history buffs and their dogs, as it passes through several historic districts and some dense vegetation, and offers views of Shawangunk Ridge and the Plattekill Creek.
Storm King
Mountainville, NY
About halfway between New York City and Woodstock, NY — and a quick train ride from Beacon — is the world-famous 500-acre Storm King Art Center, a dog-friendly 'open-air museum' that contains what is perhaps the largest collection of contemporary outdoor sculptures in the United States. Founded in 1960 by Ralph E. Ogden as a museum for Hudson River School paintings, it soon evolved into a major sculpture venue with works from some of the most acclaimed artists of the 20th century.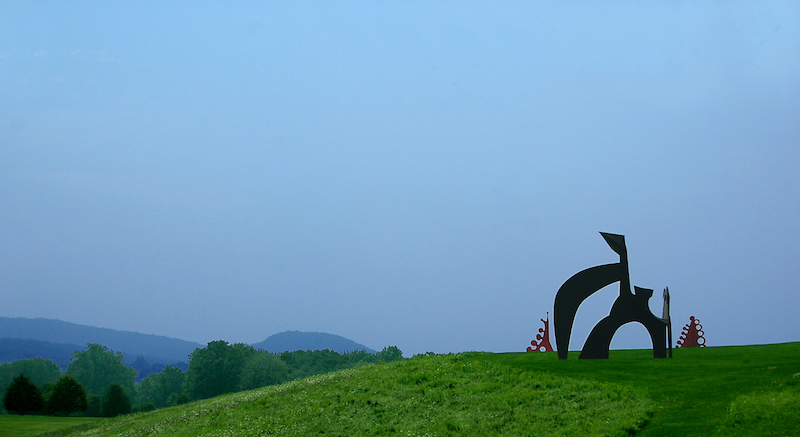 Did We Miss Your Favorite?
If we left out another dog-friendly Hudson Valley hike that deserves a mention, let us know in the comments!
Don't Want to Leave?
Tired of booking rentals and hotel rooms when you're here? We get it.
If you're thinking of buying a first or second home, vacation property or land, we can help. Halter Associates Realty is the fastest-growing real estate agency in the Hudson Valley and the largest independent agency in dog-friendly Woodstock, NY. Schedule a free consultation with us today, and #ExperienceTheHalterDifference.
Life is Better in the Hudson Valley.