It's a pet owner's nightmare: You bring your beloved furry friend on a family outing, or a door is left open, and she disappears. With so many pet-friendly destinations and outdoor activities, more families than ever are exploring the Hudson Valley with their favorite four-legged members. What happens when the unthinkable occurs?
Enter Lost Pets of the Hudson Valley, a website dedicated to reuniting lost animals with their owners. Thanks to the work of the website's creator, Bentley Potter, and a small army of fellow animal lovers, alerts and photos of missing pets are shared with more than 50,000 people within minutes of being reported. When you lose a pet, the whole community gets involved - Hudson Valley style! It's posted on the site, shared on Facebook, and people share notices to their local friends.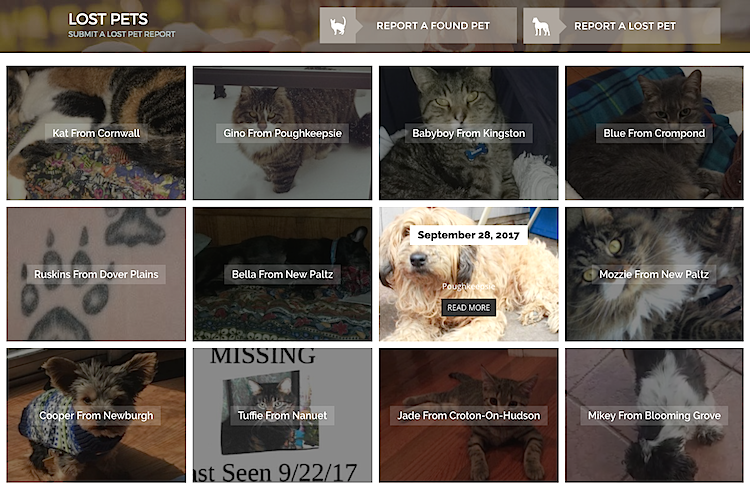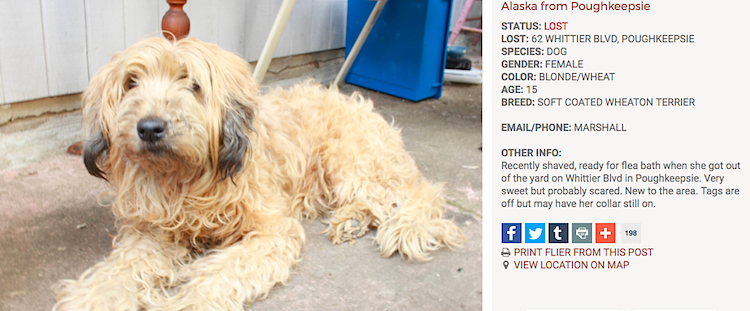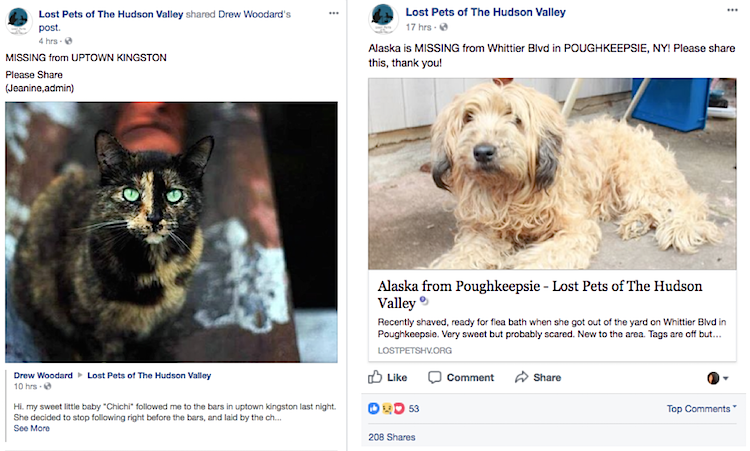 The site also includes photos and descriptions of pets who've been found throughout the region, along with the date they were found. And, best of all, there's a section for pets that have been reunited with their happy owners!
It's an amazing community effort that has brought many fearful animals and their tearful owners back together. This is a website to be bookmarked just in case you lose or find a pet in the Hudson Valley: lostpetshv.org.
Lisa Halter
Principal Broker/Owner
Halter Associates Realty
lisa@halterassociatesrealty.com