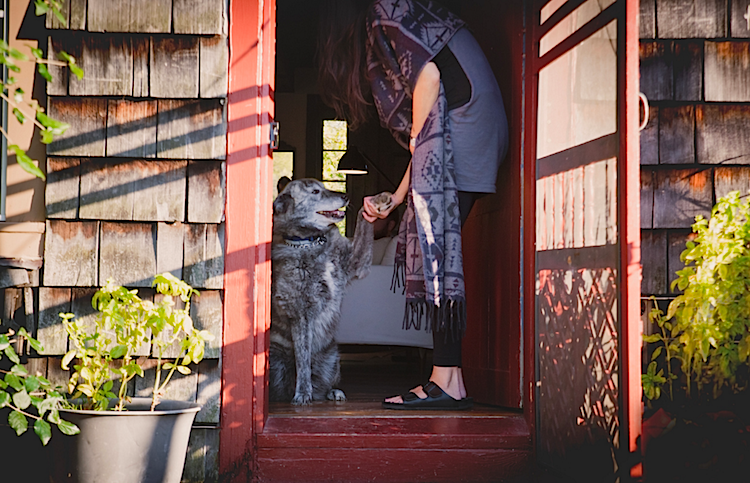 You've planned the perfect weekend getaway in the Hudson Valley. Sweet. After a day of hiking and a great meal (click each to see a list of pet friendly places), its now time to rest your weary head - and that of your favorite pooch. Where are the pet friendly B&B's and Hotels in the area? Check out our list of B&Bs and boutique hotels:
Audrey's Farmhouse B&B / Walkill NY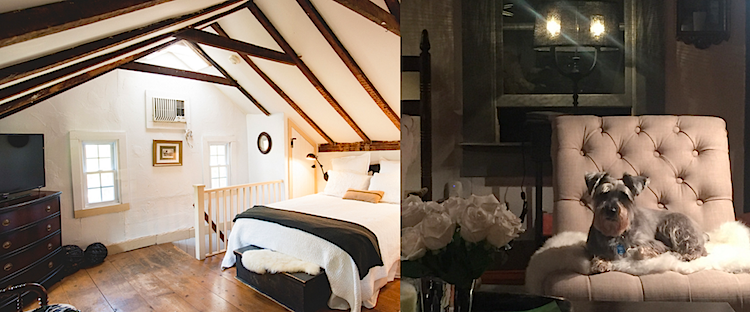 A super sweet spot for your weekend getaway! Check out their website to experience their relaxing, yet stylin' country vibe. Both you and your pet(s) will adore this place. Audrey's Farmhouse B&B website doesn't say much about the place so we turned to a trusted source: EscapeBrooklyn.com website for more details. "Last fall, Audrey's Farmhouse Bed and Breakfast quietly reopened under new ownership of NYC ex-pats Sally Watkinson and Doug Posey. The historic farmhouse has been given a major facelift, though most of that was simply removing the layers upon layers of what's been added on over the years. Originally built in 1740, the pair worked to strip down the house and reveal the beautiful history here, including exposed hand-hewn beams and wide-plank 200+ year old wood floors. Sally's experience as a merchandiser in the fashion industry shines through in each of the different rooms, which are decorated with a mix of antique, mid-century modern pieces, and one-of-a-kind treasures; Doug's talent for cooking wowed us every morning, from poached eggs over home fries and kale, to perfectly prepared (and very instagrammable) waffles. Combined, they're some of the sweetest, most laid-back B&B hosts you could imagine; they're also filling a much-needed need for a "cool" getaway in the New Paltz area."
Hotel Dylan / Woodstock NY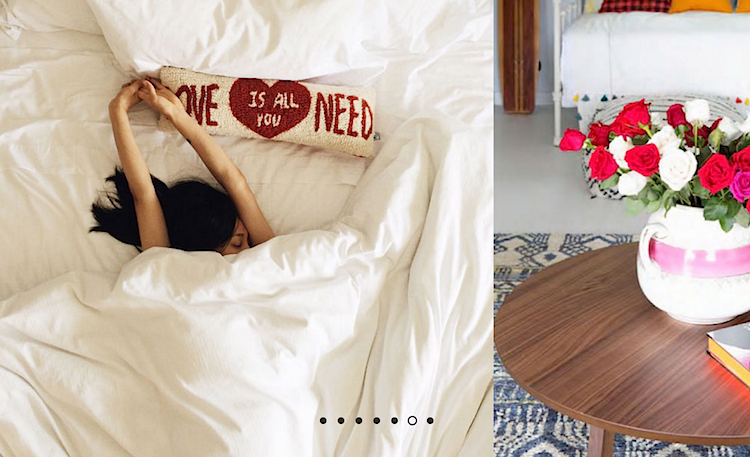 Hotel Dylan is the ideal setting for those seeking to unwind and explore the unparalleled majestic offerings of the Hudson Valley. Located on Route 28, the gateway to Catskill Park, Hotel Dylan gives guests instant access to one of the most famous small towns in North America—Woodstock, New York, which thrives with artists, musicians, travelers, fishermen, hikers, and skiers. Newly renovated rooms at Hotel Dylan offer true bohemian sophistication. The talented husband-and-wife team, the Novogratz, paid meticulous attention to every detail, presenting an ambiance that parallels the easy, laid-back character of Woodstock and the locals who call it home. Each room is named after one of the rock n' roll greats associated with the Woodstock Nation, and iconic artwork by Elliott Landy and Michael De Feo grace the walls.
Kate's Lazy Meadow, Mount Tremper, NY - Note: Only suites 5 and 7 are Pet Friendly

Kate's Lazy Meadow is the award winning hotel created by Kate Pierson of the B-52's and her partner, Monica Coleman. Kate's Lazy Meadow is located in Mount Tremper, NY near Woodstock in the Catskill Mountains. Inside the cozy, rustic cabins you'll find "mind-blowing mid-century modern/space age/rocket-your-socks-off decor. The suites are filled with authentic 50's style kitchens turned out with vintage cabinets, Frigidaires and stoves - all in dazzing colors!" Nine atomically designed, mid-century modern suites sit directly on the Esopus Creek. Not all of them welcome pets so when you call be sure you request a pet friendly room.
The Château Room / Saugerties Bed & Breakfast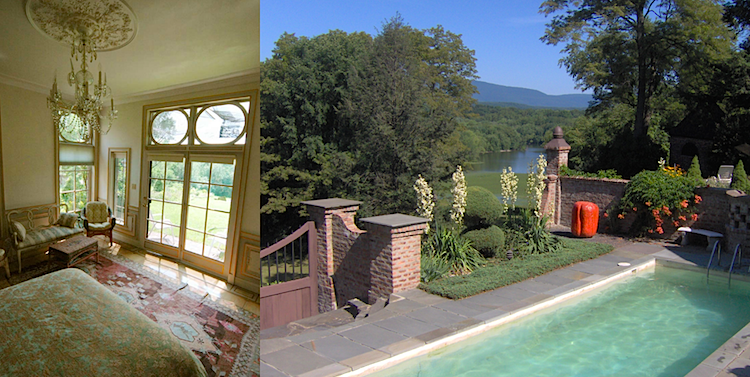 For an elegant Hudson Valley experience you have to visit The Château Room located in the historic Village of Saugerties, NY. This enchanting bed and breakfast room is nestled in a separate wing of an English Tudor mansion that was built by one of Hudson River Valley's renowned industrialist families. The Tudor dwelling was fashioned after Sir Edwin Lutyens' estate in Surrey, England. The Chateau Room has a separate entrance with private bath and its very own garage. Enjoy the panoramic views of the towering Catskill Mountains, and stroll the 8 acres of landscaped gardens, woods, pond, which gracefully lead you to the private, secluded waterfront on Esopus Creek, ideal for kayaking, canoeing, and fishing. Well behaved, leashed dogs are welcome.
While you're exploring the Hudson Valley why not check out what it would be like to actually live here. We'd love to share what is currently on the market. Or, tell us what you're looking for and we'll let you know when something comes up that is the perfect match. So save some time to stop by our office. And it goes without saying - we're pet friendly!
Lisa Halter
Principal Broker/Owner
Halter Associates Realty
lisa@halterassociatesrealty.com