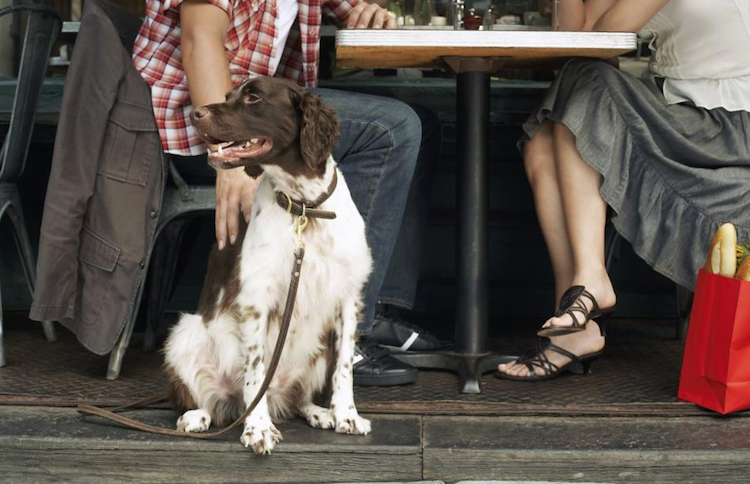 Chow time! After all the hiking, running and socializing with your dog (see our post about Pet Friendly Activities in the Hudson Valley ) you'll be ready for a bite to eat. Here are some great local eateries that welcome pets.
Landau Grill / Woodstock, NY
Landau Grill can be found in the heart of Woodstock and offers simple, delicious fare, such as burgers, chicken wings, crab cakes, salads, spinach-cheese ravioli, and blackened fish. Dogs are welcome at outdoor picnic tables for lunch and dinner.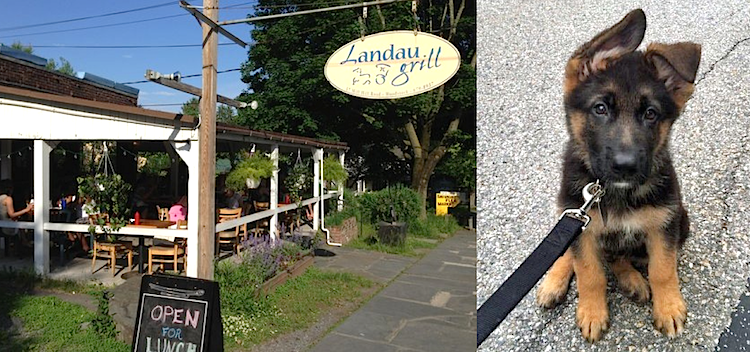 Zoo Cafe / Stone Ridge NY.
Dine. Shop. Play. Zoo Cafe in Stone Ridge is the brainchild of dog lover Mary McNamara. Zoo Cafe offers unique accessories so that owners can include their pets in outdoor activities, Camping, hiking, boating, and interactive toys to relieve boredom. There's a dog bakery, coffee bar and fenced yard for owners to relax and pets to enjoy and play.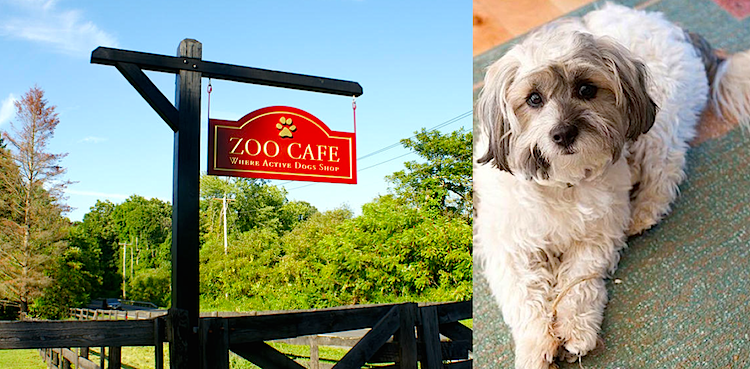 Sunfrost Farms / Woodstock, NY
When you visit Woodstock you have to visit Sunfrost. There's a wonderful selection of organic fruit and vegetables, gourmet treats, fresh seafood, and so much more. And to kick back with your favorite pet, visit the cafe. You'll have the option of indoor or outdoor seating and dogs are welcome. Great breakfast/brunches.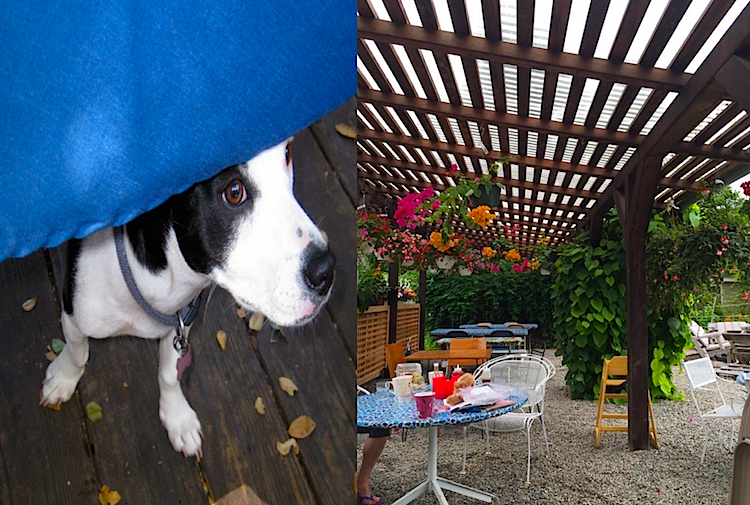 Cue Shack /Saugerties, NY
This BBQ restaurant serves pork, brisket, chicken, and traditional sides. Umbrella picnic tables and dogs are welcome. Great afternoon lunch spot and be sure to save to to explore the town of Saugerties. Pssst - don't forget to stop by Lucky Chocolates (to die for!)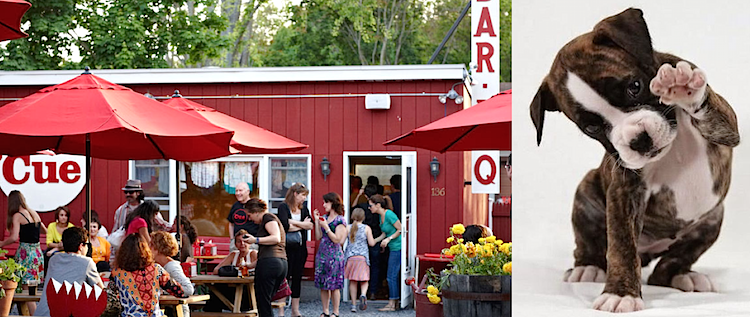 Picnic at Saugerties Lighthouse / Saugerties NY
If you have more energy after hiking and want to hang out outside and perhaps take a dip, pack a picnic for your gang and your pooch and head over to the Saugerties Lighthouse. The fresh air and views up and down the river are a real treat.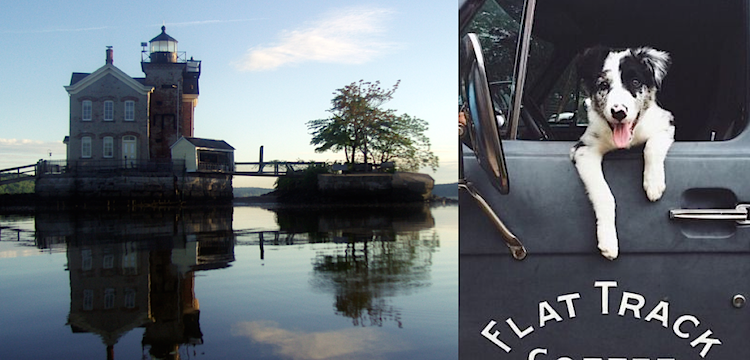 While you (and your pets) enjoy getting familiar with The Hudson Valley, be sure to save some time to visit our office. We'd love to show you a few dream homes to whet your appetite. Just input our number 845-679-2010 into your phone to speed dial your way to happiness!
Lisa Halter
Principal Broker/Owner
Halter Associates Realty
lisa@halterassociatesrealty.com