In the heart of the Catskills, a half hour west from NYS Thruway Exit 19, lies Phoenicia, NY, a tiny but mighty hamlet ringed by rolling mountains along a bubbling creek. Although small (pop. 405), Phoenicia is famous for its picturesque one-block Main Street full of antique shops, galleries, and restaurants (including a retro diner, steakhouse, seasonal gastropub, and more).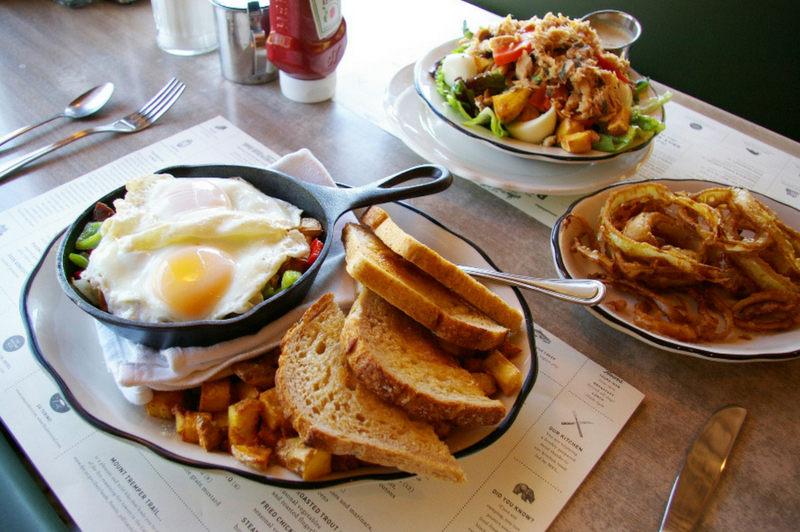 One of the most popular eateries is the vintage Phoenicia Diner. With terrazzo floors, stainless steel trim and traditional '60s decor, Phoenicia Diner serves classic comfort food with a modern twist. Enjoy individual cast iron skillets filled with grits and greens, smoked trout or pork belly, sweet potato and scallions! American grass-fed hamburgers are a specialty, as is the more exotic carne asada. Phoenicia Diner isn't a typical diner — it's better, and healthier, with most ingredients locally sourced and organic.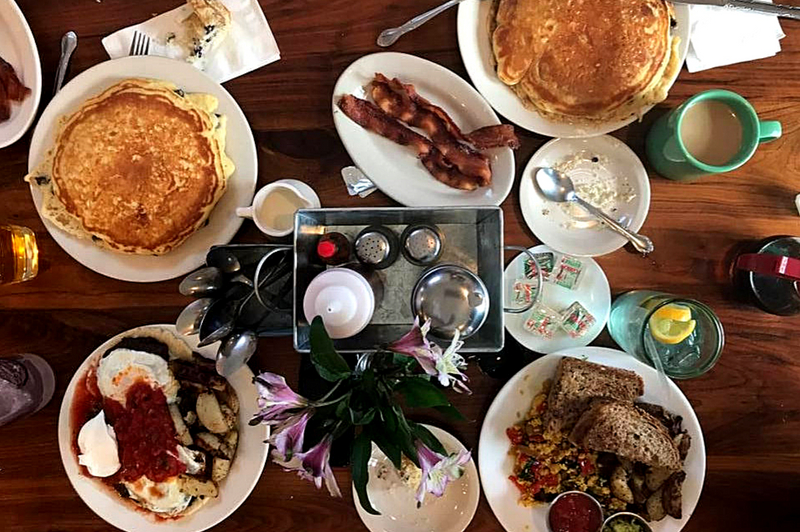 In the center of the village is Sweet Sue's Restaurant, beloved by tourists and locals alike for its pancakes, waffles, omelets and french toast. Breakfast servings at Sweet Sue's are so big you may want to opt for a half order to go with your bottomless cup of fresh-brewed coffee.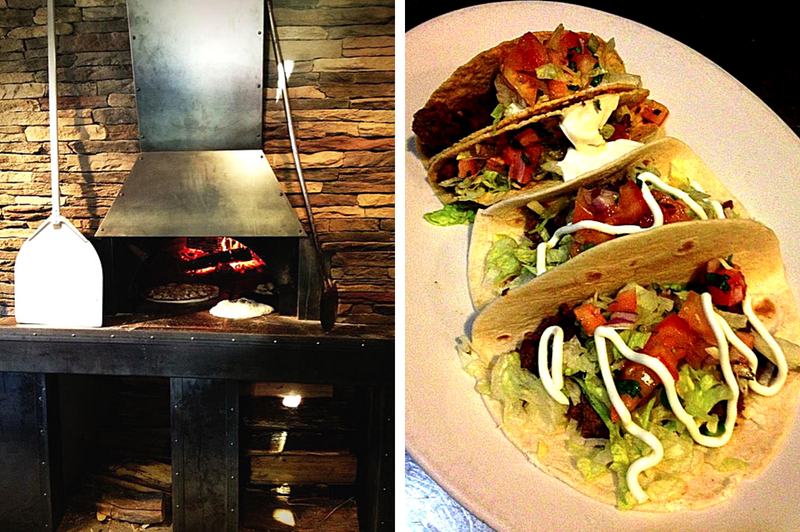 Across the street from Sweet Sue's are Brio's Pizzeria and Sportsman's Alamo Cantina, the former serving sumptuous Italian specialties and the latter focused on Tex Mex fare. These two Phoenicia favorites share a kitchen, so you can get creative: combine the seafood fra diavolo with a seafood chimichanga, or a wood oven-fired, crispy thin-crust Neopolitan pizza with a steak ala tequila; or, start with a perfectly poured wild hibiscus cocktail special, then finish with your favorite flavor of smoothie or on-tap ice-brewed coffee.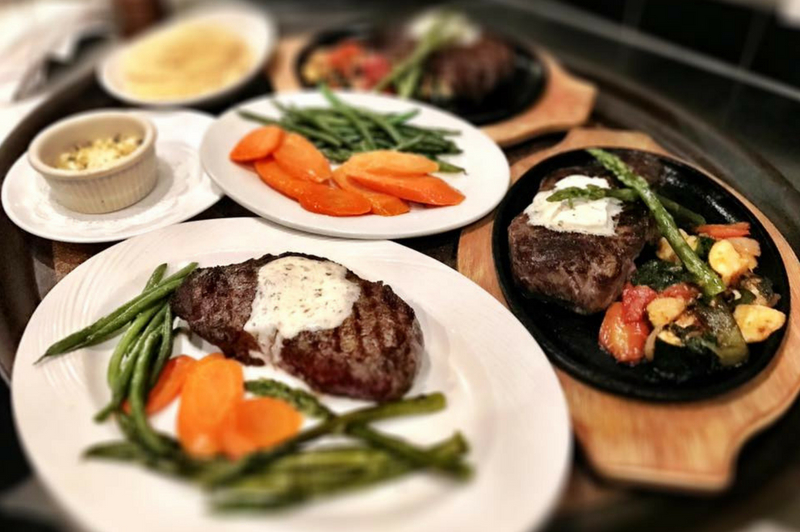 For a more upscale evening experience, meat lovers, fish aficionados and even vegetarians find The Phoenician, the town steakhouse, an ideal setting. Here, we recommend an appetizer from the clam bar, such as the Tuscan mussels with smoked bacon, Cannellini beans, white wine and bruschetta, with an accompanying bottle of crisp, dry white from the Phoenician's wine list; the Caesar salad; and one of the many steaks and chops, our favorite being the 45-day dry-aged 38-ounce Tomahawk Steak, with a caramelized onion and herb compound butter, served with sauteed broccoli rabe and scalloped potatoes. For dessert, go with the Chocolate Trifecta and the Phoenician Connection, a coffee, cognac and Amaretto concoction topped with fresh whipped cream.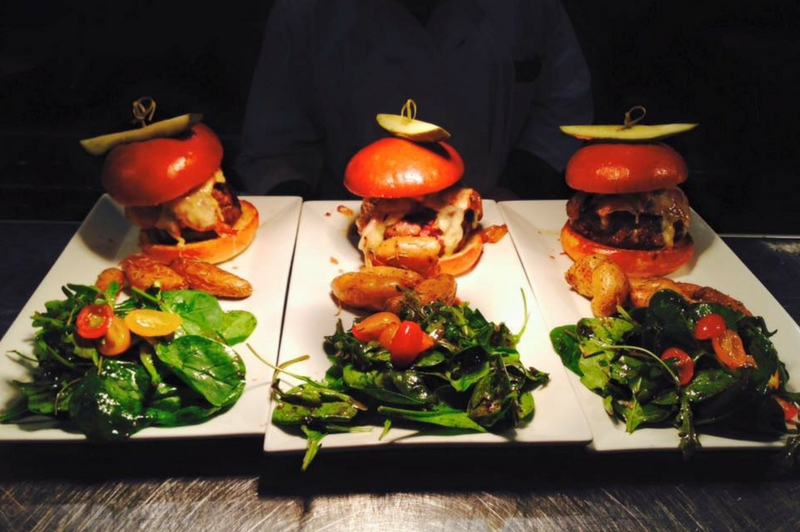 Tavern 214, housed in a 1920s Colonial tavern, is a farm-to-table gastropub with craft beers, cocktails, a "smart" wine list and a seasonal menu reflecting the farm-to-table philosophy. Set in the mountains, a few steps from Stony Clove Creek, this popular restaurant, recently restored by Peter and Vivian Diaz, offers dining options outdoors on the patio, at the bar, or by the fireplace. A sample menu includes sweet potato bisque, Hudson Valley smoked duck breast quesadilla, pan-seared Shaver Family local rainbow trout, and Greenane Farms local heritage pork chop, among a number of other options — but your best bet is to make a reservation so you can experience the season's local delicacies yourself.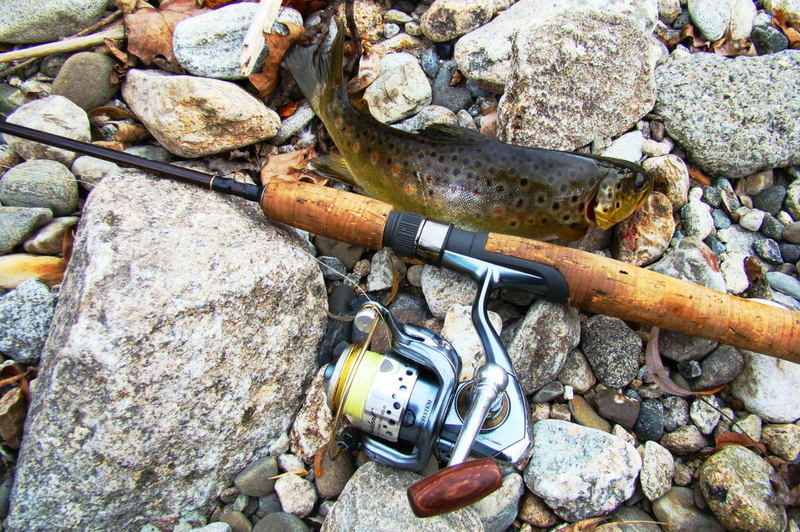 These are six of our favorites in Phoenicia, but there are many other places to dine, shop and explore in town, as well as in the neighboring Shandaken, NY, hamlets of Mount Tremper, Highmount and Pine Hill. Not to mention, all these attractions are about 15 minutes from 'the most famous small town in the world,' Woodstock, NY.
Should you decide you want to stay, or come back again, let us know. We love to share our passion for the Hudson Valley — and we can help you find a full-time or weekend home, or a commercial property for you to open your restaurant or other small business.
#LiveLikeALocal