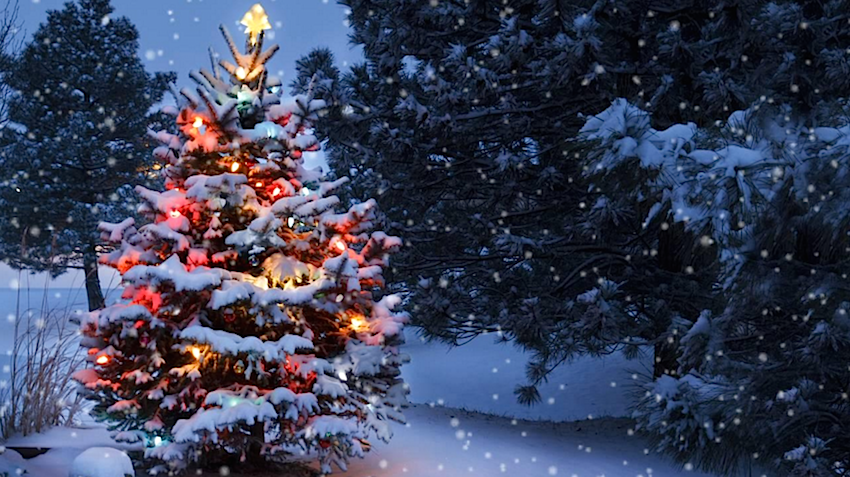 While I hum to the tune of Bing Crosby's classic - Dreaming of a White Christmas - I wonder if we'll actually have a white Christmas. With the record highs this month I can still see green lawns as I drive through the Hudson Valley. An odd occurrence for this part of the woods. Nevertheless, the holiday spirit is alive and well. To give you a flavor of what it would be like to live in the Hudson Valley during this magical time of the year, here's a quick glance at some of the past and upcoming Holiday happenings this year. From all your friends at Halter Associates Realty - wishing you a Joyous Holiday and a happy, healthy New Year.
Woodstock New York / Santa Holiday Parade 12/24/15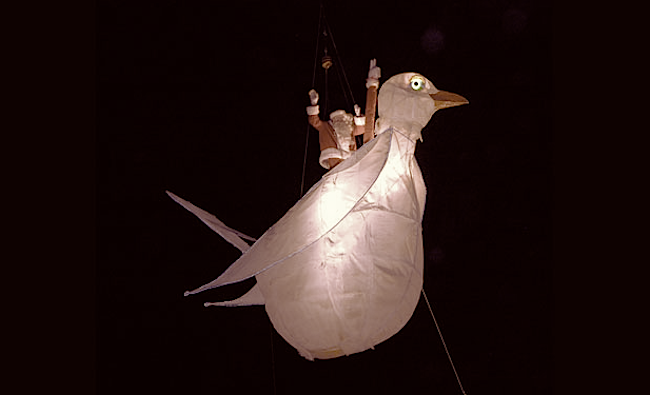 Celebrate the sights and sounds of Christmas at the Woodstock Holiday Parade at 5PM on Christmas Eve - be sure to arrive early to get a good spot. Catch a glimpse of Santa Claus as he comes to town to wish everyone a Merry Christmas - but as locals know, each year Santa comes up with a different way to surprise and delight. This tradition has been going on for 70 years. He's arrived in a horse drawn carriage, a hot air balloon, an elephant and a spacecraft. Stop by to see what's in store this year.
Phoenica New York / Holiday Celebration 12/23/15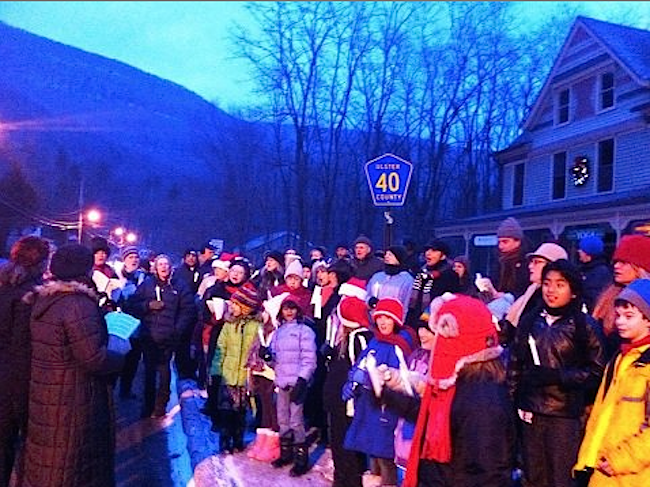 On Wednesday December 23rd a series of holiday events take place in Phoenicia, New York. At 5PM on main street there will be a free holiday concert by Uncle Rock and friends at the STS Playhouse on Church Street. You can meet Santa at Ulster Savings Bank and sing carols around the bonfire, sipping cider and munching on cookies. And at 7:30 PM the Phoenicia Community Choir will perform a one-hour version of Handel's Messiah. On Christmas Day there will be a free community Christmas dinner at Sportsmen's Alamo Cantina on Main Street.
Kingston New York / Snowflake Festival 12/4/15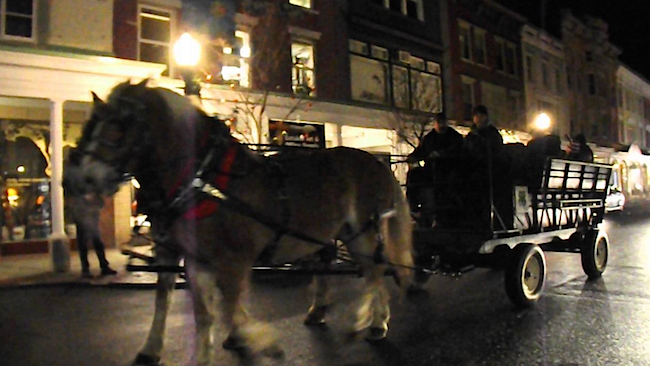 Come visit with Santa and sing classic holiday songs with Carolers at the "Snowflake Festival" in Kingston NY. In charming holiday style you will enjoy free horse & buggy rides and roasted chestnuts while warming up with a cup of hot apple cider. There will be a bike raffle, a 2-hour ice sculpture performance, and a surprise "personality" from WPBM 92.9 will be there to host the event. This year, instead of a parade, the event will take place on multiple stages on Wall Street and North Front Street. Great music by groups from Kingston High, Coleman and the Center for Creative Education. Free. Senate House State Historic Site, 296 Fair St., Kingston; 5-8pm
Rosendale New York / Frozendale Festival - 12/12/15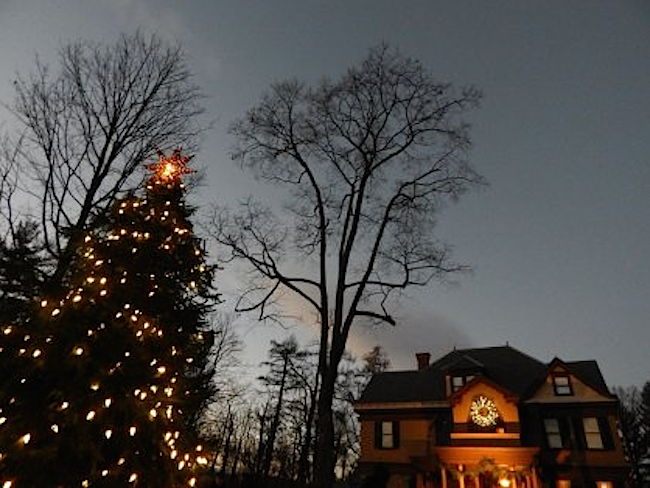 Frozendale is a community generated festival, with participating shops showcasing the best of local food, art, music and crafts. Their winter gift sale is bigger than ever with vendors located at The Creative Coop and The TRANSnDANCEnDRUM Center. Early birds can start with The Rosendale Library's 'holiday stories for children', read by Ann Van Damm at 10am. Their Holiday Booktique goes until 3pm and includes inexpensive gifts, decorations, and books for sale. The Rosendale Theatre features a free matinee at 2pm, with the screening of Who Framed Roger Rabbit. The Redwing Blackbird Theatre presents a Lenape tale adapted from a book called "Rainbow Crow." Visit with Santa Claus and his elves at Bill Brook's Barber Shop, offering free hay rides, departing every half hour, from noon-2pm. This amazing day culminates when the Rosendale Improvement Association Brass Band and Social Club parades us to the Big Cheese at 5pm for the Mac and Cheese Bake-Off. Anyone who can melt cheese can compete in this annual competition to win prizes. Rosendale; 10am-6pm.
Rhinebeck New York / Sinterklaas 12/3/15

A day-long, colorful celebration that features children's workshops, dance, theatre and music all over the village of Rhinebeck. This year be sure to visit The HIVE and hear the Secrets of the Honey Bees. Don't miss the Dancing Bear, the Pocket Lady, and Mother Holly. The spectacular Children's Starlight Parade at 6:00 pm, featuring two-story tall, animated puppets carried by hundreds of volunteers, closes the day at twilight. A non-denominational event, Sinterklaas joins residents and visitors alike, people of all ages and backgrounds, in a memorable celebration of children, art, and the light of the winter season.
New Paltz New York / A Holiday on Huguenot Street 12/4/15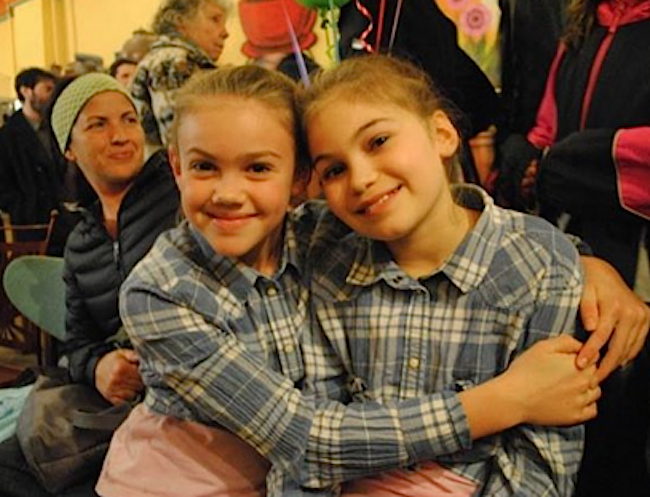 Celebrate the season in New Paltz's 2nd Annual Community Tree Lighting with horse-drawn wagon rides, kids' crafts, and carolers from the Reformed Church of New Paltz choir and the New Paltz High School chorus. Before and after the tree lighting, guests are invited to the DuBois Fort Visitor Center and Museum Shop for holiday shopping and sweets, including a Lagusta's Luscious Pop-Up Shop with fine handmade vegan chocolates and confections. Historic Huguenot Street, 81 Huguenot Street, New Paltz; Friday 4-9pm, Saturday 9am-5pm.
Lisa Halter
Principal Broker/Owner
Halter Associates Realty
lisa@halterassociatesrealty.com