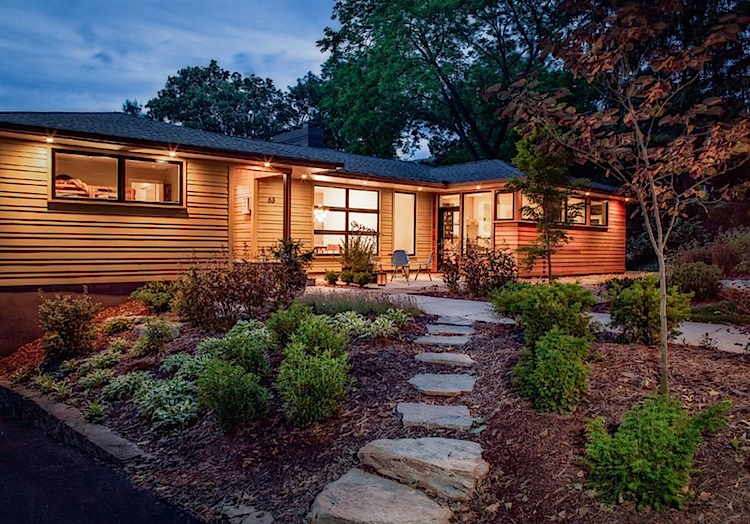 Planning to put your house on the market? Before hanging your "For Sale" shingle, let's run a quick home audit to be sure your house is ready. Smart, significant changes will increase the value of your home, but there are also simple touch ups that aren't too costly that are just as important. This is not about staging a room or home - its more about what is in need of immediate fixes, refreshes or a complete makeover to get your place ready to sell. Whether its redesigning a welcoming entrance, applying a fresh coat of paint, adding skylights or replacing windows, these details can make all the difference when it comes to closing the sale. Let's address some effective renovations that will add value to your home.
Planning & Research
Work with your realtor to understand the market. What's selling? What isn't? What are current trends? Right now it seems everyone loves open floor plans. With that said you may want to knock down a kitchen wall or add a skylight to make the room look more spacious and open. When you understand the market, the comps of similar homes, and the price range of sales you'll be able to come up with your asking price and a design budget for renovations that make sense. The last thing you want to do is spend too much money on renovations, add that price to your sell price and basically price yourself out of the market.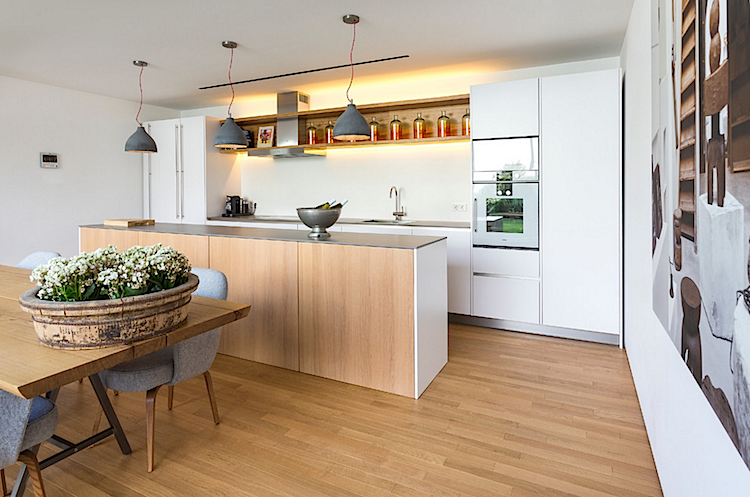 One Room at A Time
Walk through the house with your agent and create a check list of what needs to be done in each room. Working within your set budget outline (1) Necessary Fixes and (2) Nice-To-Haves. This could include simple changes like a paint job to more complex projects like a full kitchen makeover.
Welcome!
Let's start with the entrance of your home. This sets the stage of what to expect. Stand and face your house with a critical eye. What needs work? What can be brightened up? How does the front yard look? Do you need some quick landscaping? Is your driveway in tip top condition? Does your front door shout: Welcome - come on in! This is the prefect place to start, and a few simple touch ups could greatly enhance your curb appeal.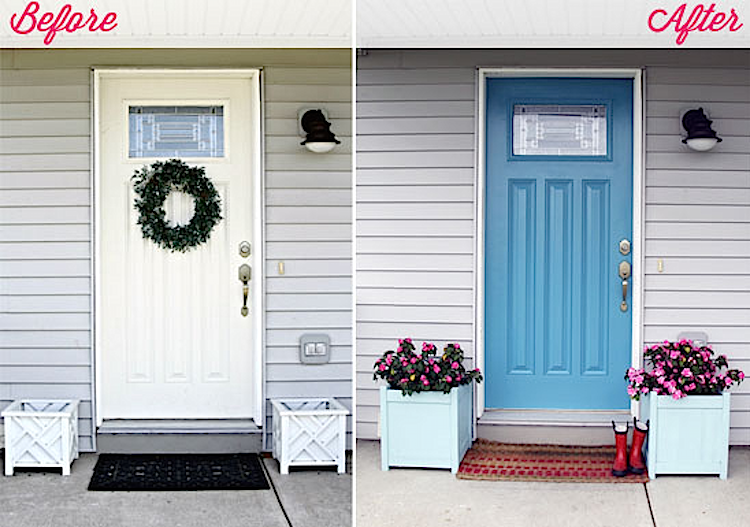 The Kitchen
The hub of your home, you really can't go wrong with a kitchen makeover. However, you need to approach this wisely without spending a fortune. The goal is to remain competitive (compared to local comps) and proceed with renovations that do not force you to increase your desired asking price. Evaluate your "Necessary Fixes" and "Nice to Haves" and start your kitchen budgeting process. You could "replace" all cabinets and redo the counters or you could "reface" both instead. You might love that beautiful six burner gas stove with self cleaning convection oven, but a new modestly price stove can work wonders without cleaning out your bank account. On the other hand, if a full kitchen renovation is needed, depending on your approach, this is the one room where you can make back most of your investment and decrease your time on market.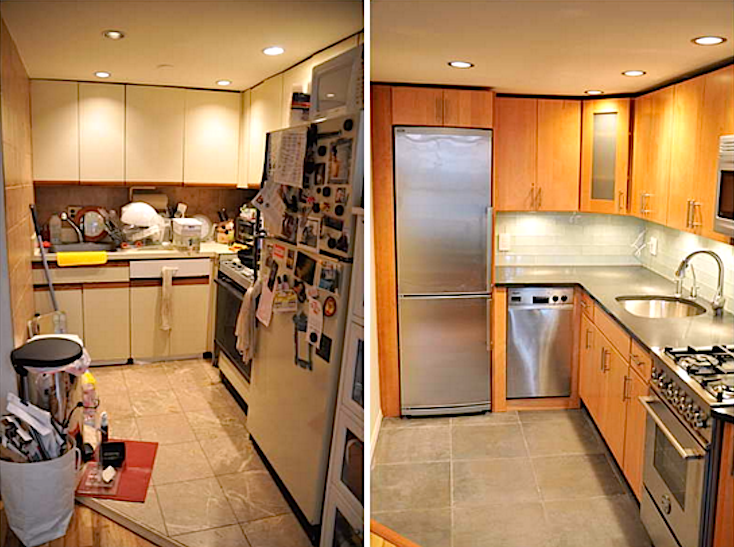 Bathrooms
Another key room that could make or break a deal is the bathroom. While some people are happy to buy and renovate, most love the idea of a move-in ready home. Depending on the state of your bathroom you may need a complete overhaul or a simple refresh. Bathrooms should be clean, bright and practical. You can have one great piece like the sink, tub or walk-in shower and everything else can be simple accents. Update your fixtures and lighting if need be and consider refreshing the walls with a new paint job. A skylight or a new window is an excellent way to brighten up a dull bathroom.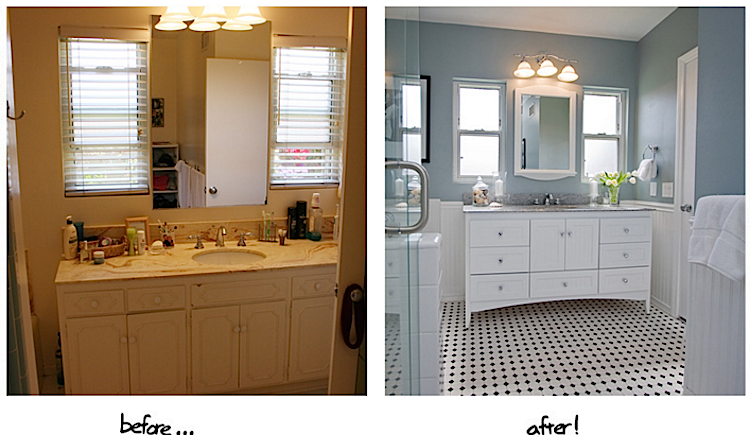 Rugs vs Wood Floors
It seems today's favored trend is hardwood floors. You can go for natural hardwood floors or the less expensive option of engineered wood. If your floors are scratched and the finish is coming off, have them professionally sanded and re-stained. If you have an old, stained rug in your bedroom - have it professionally cleaned or replace it with a new rug or wooden floors. If you prefer carpeting, there's an array of carpet colors, fabrics and designs that can make a world of difference: a soft creamy berber, a 100% rich colored wool rug, or a textured tweed. Have fun with it but remember to stay within your budget. By the way - check out this roll up wood floor!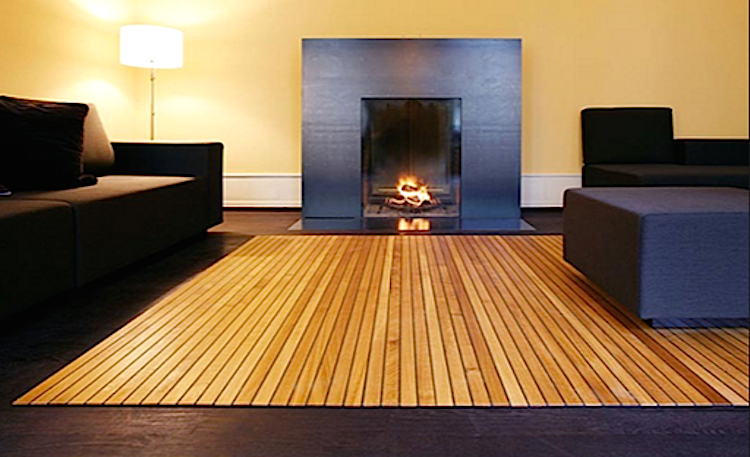 Painting 101
A fresh coat of paint is the easiest of all fixes, unless of course you have soaring ceilings and need to hire a professional painting service. Most often painting can be done by the owner. You want to remove any traces of paint chips and cracks as well as dirt and grime that build up over the years. Having lived with it for so long, you might not be aware of these minor flaws but your potential buyer will definitely notice. One last thing - stay neutral in color choices - it may be difficult to sell in a China Red shellac wall in a Victorian style room.
Let There be Light
People love bright open spaces and it's no different when they're shopping for a home. Go through each room and assess your windows and skylights. Do they need to be repaired or replaced? Would adding a window or skylight greatly enhance a room and the lighting situation? Are the curtains and blinds in perfect condition? Are they even needed? Follow our Pinterest Board on Windows to see the dramatic difference a window can make.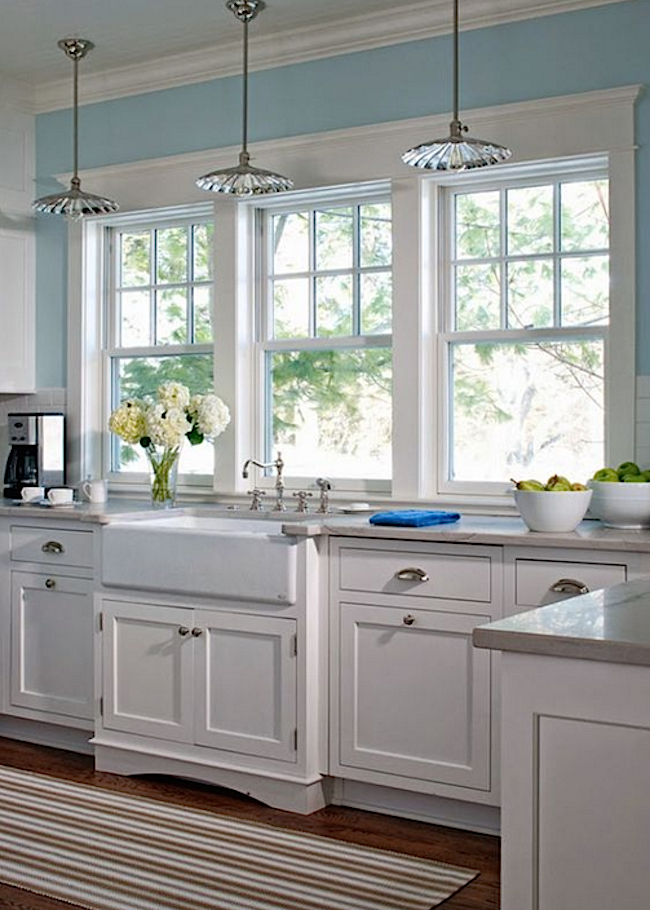 Create Space
Walk through your home and look at each room and all the walls. Would knocking out a non-structural wall make the main living space feel bigger and more connected? How about removing that kitchen island? Or removing some wall cabinets and replacing with cool shelves to open things up? Buyers seem to be responding more to open layouts and this is yet another easy solutions to optimize the living space in your home.
Decks and Patios
Check the state of your outside deck and patios. If you have stone tiles or walls, check to see if they need repair, updating or simple rebuilds to perfect what might have been lost due to wear and tear. Check your wooden decks. Do they need to be refinished? Do some boards need replacing? To save money you could consider painting your deck a color instead of sanding and restaining, or replacing the entire porch. And, in some cases the color could brighten the entire deck, say a back porch that is 100% in the shade.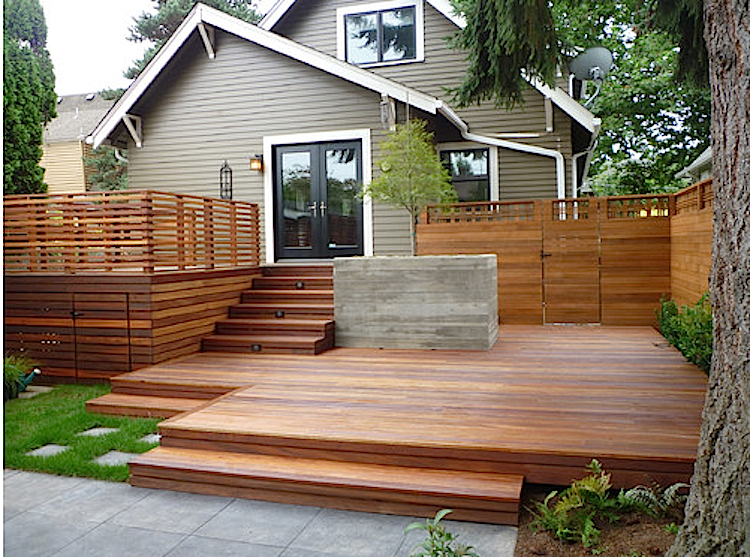 Now that you have your remodeling tips in hand - give us a call to meet with one of our expert local agents. We'll share comps, help with your selling strategy and of course, start showing your wonderful home to prospective buyers as soon as you're ready!
Lisa Halter
Principal Broker/Owner
Halter Associates Realty
lisa@halterassociatesrealty.com