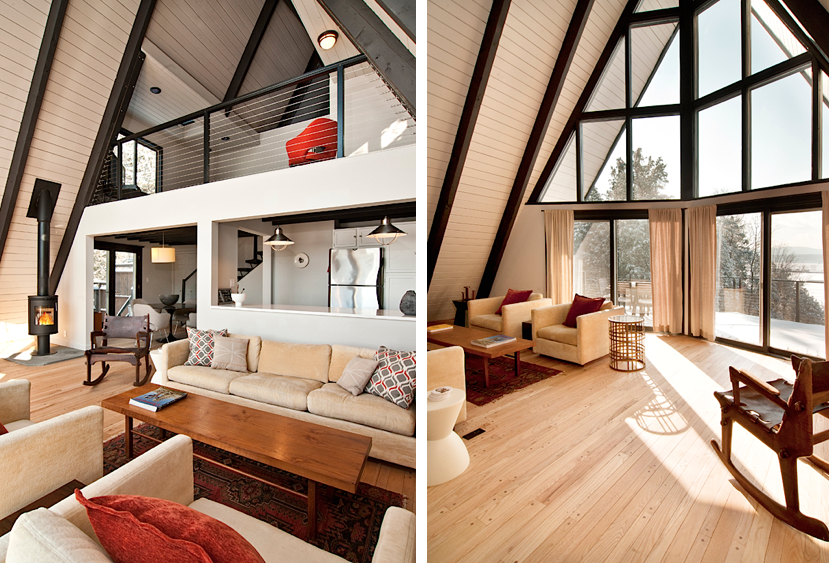 We kick off the new year with an exclusive interview with architectural color specialist and interior designer, Joan Ffolliot, of DoubleFFDesign. Joan lives for color. Since graduating from high school in New Hampshire, she has lived bicoastally for most of her adult life. From Vermont to California, Rhode Island to Washington, each move offered the opportunity to drive across the country (9 times!) and soak in the forms, colors, and light as it changes from place to place.
Joan officially pursued a Fine Art career, first getting her undergraduate degree in Sculpture at the University of Washington and then getting her graduate degree in Sculpture and her professional certification in Interior Design at the Rhode Island School of Design in Providence, RI. This experience kicked-off a ten-year teaching period in art fundaments, 2 and 3-dimensional studio art, and interior design classes. About 15 years ago, a friend who owned a boutique design showroom in Providence asked her if she would like to do color consultations, and a new career was born. Since then, Joan has expanded her architectural color consultancy to include work in all stages of interior design.
Don't be fooled, designing a color palette for a home is involved. When it all comes together, you have a house that flows with purpose. Whether you are looking for advice on the perfect color to stain a wood floor, the right wall color to brighten a room or color consulting for paint and fabric choices that have healing properties – you will want to know someone like Joan. My mother always told me, in life, you need a good doctor and a good lawyer. She never said anything about a good colorist. It's time to add one more must-have personal contact to my list.
Lisa Halter: What exactly does an architectural colorist do and tell us how you got started in this field?
Joan: As an architectural color specialist, my goal is to formulate a complete color palette which includes flooring, paint, furniture, cabinetry, lighting, etc. , that reflects the personality and design goals of the client. I started my design career in 2002 at a design center in Providence, RI where I had been living and teaching art and design classes at the Rhode Island School of Design for many years. At night, I had done coursework for the Professional Certification program in Interior Design at RIS, and when an opening came up for a color consultant, I decided to give it a shot.
Lisa Halter: What does a typical day look like for you?
Joan: I do the bulk of my work on site with the clients, so I drive around a lot going to meetings. Evenings are for answering emails, research, or purchasing; there is always something to do!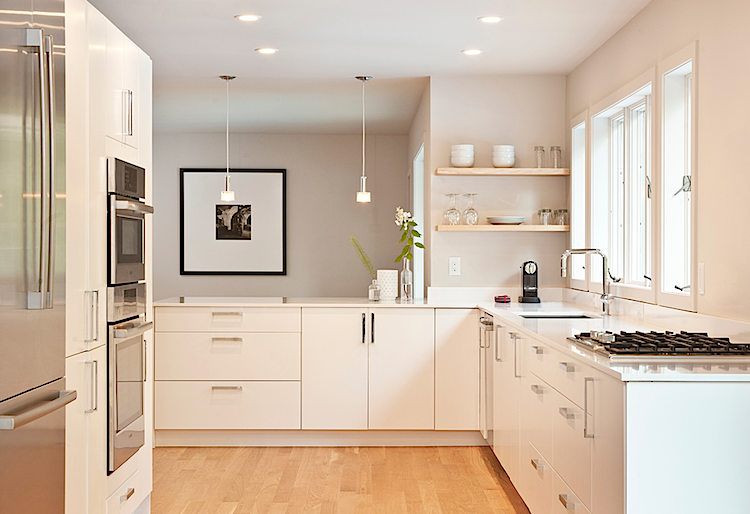 Lisa Halter: When selecting colors for a house what is the most important factor for you?
Joan: The most important factor in creating a color palette is achieving a balance of harmony and energy. It is easy to stick to neutrals, but without some energizing colors in the palette, the space will seem bland and non-personal. The colors need to work well with each other and with the architecture.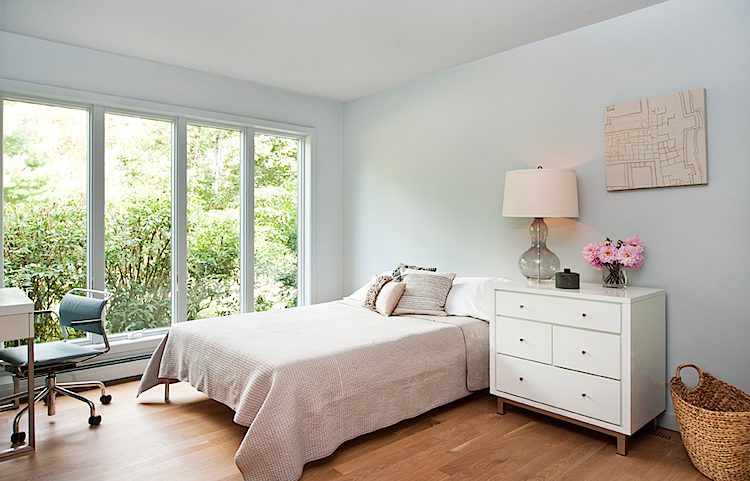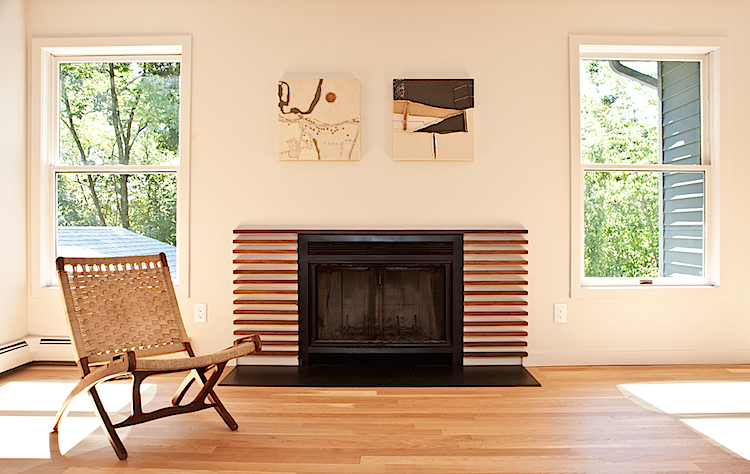 Lisa Halter: I can see how your expertise as a color specialist would extend itself to interior design. What was your first color and interior design project?
Joan: My first big color/interior design project came in 2006, about eight months after I moved to San Francisco CA. Just by chance, I was asked to redesign the offices of a small advertising agency in a great old building in North Beach. I got to move walls, design furniture, choose all the fixtures and finishes, and work with a terrific group of creative people. I was in heaven!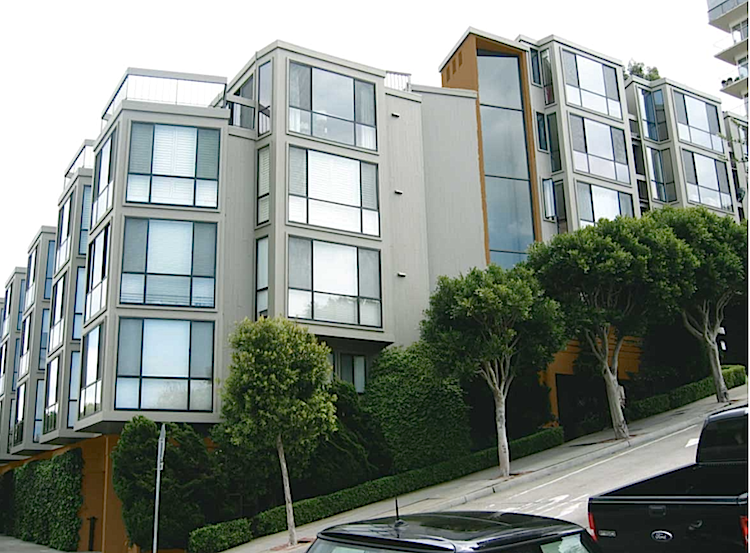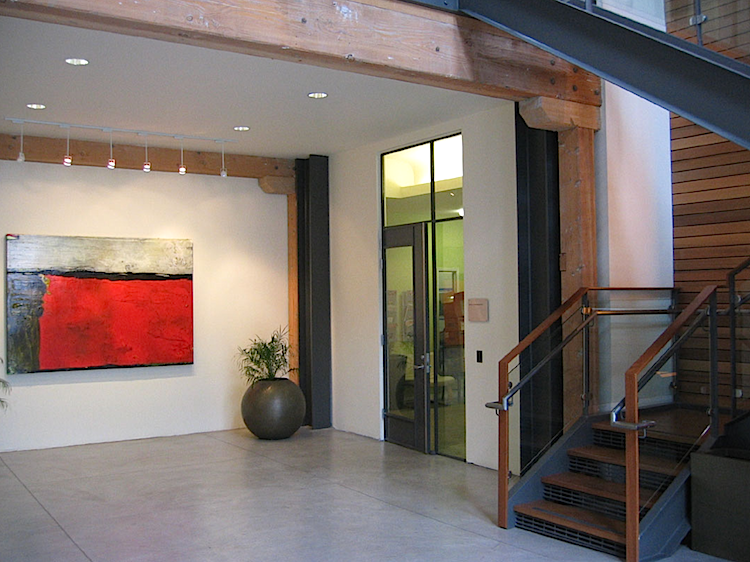 Lisa Halter: Do you have a signature style?
Joan: I would say that my style tends to be a mash-up of vintage and modern. Give me an old house, and I'll want to put in clean lines and sophisticated colors. A more modern house with simpler spaces calls for some drama and elements that bring in history.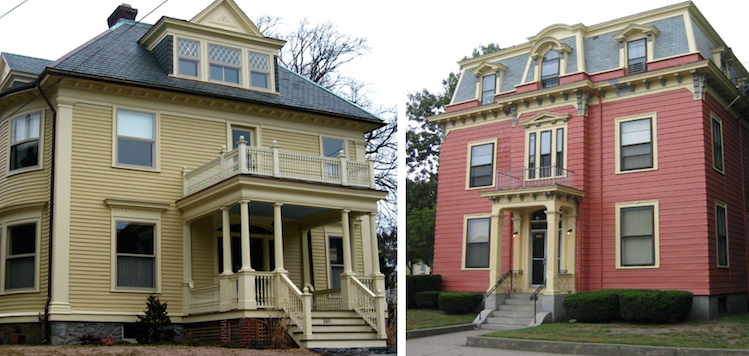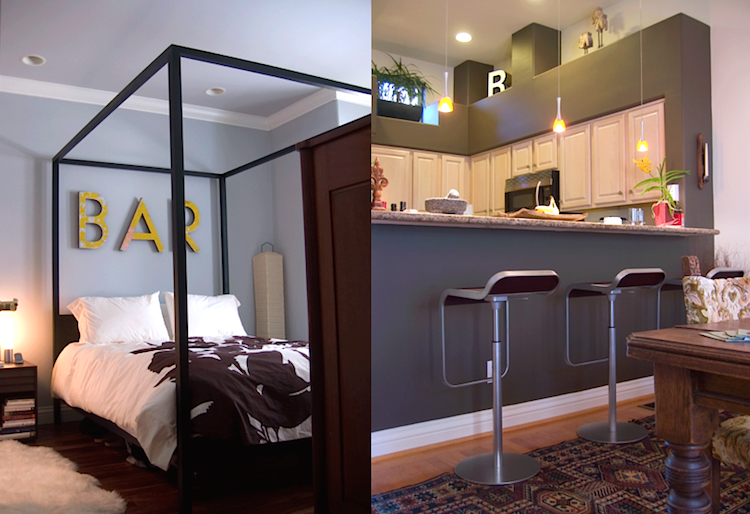 Lisa Halter: What are your favorite design magazines or websites for inspiration?
Joan: I will flip through ElleDecor, Metropolis, Dwell, Wallpaper (there are lots of places to find great inspiration) and Design Sponge, Apartment Therapy, Design Milk on the web. Honestly, I tend to find the most inspiration when I'm hiking, gardening, or getting engaged with art. Nature has already created the most amazing color combinations, and artists aren't afraid to think outside the box.
Lisa Halter: What are this year's trends and which do you dislike or favor most?
Joan: Trend: warm metals. You are seeing brass or brass family metals in everything from light fixtures to plumbing fixtures to hardware. Also, finally people have caught on to dark walls and rooms. I have loved doing dark for many years, and I'm happy to see my clients being less afraid when I ask: "What do you think of black"? I love both these particular trends; the trick is knowing when to embrace or reject them. All design choices must be made in service to creating an authentic space that reflects the client and the architecture.
Lisa Halter: What is the most memorable career advice someone gave you?
Joan: Don't be timid. I got this advice during my time at RISD graduate school when I was getting my degree in Sculpture. I rely heavily on the skills I learned being surrounded by creative people and immersed in the search for meaning through materials.
Lisa Halter: What would be your dream job?
Joan: I have my dream job!
Lisa Halter: What is the most frustrating aspect of your job as a designer? And the most rewarding one?
Joan: The most frustrating part is not having a magic wand that I can wave to get the project completed instantaneously. Waiting for the project to come together is difficult for both the client and me. The most rewarding aspect is when my client tells me they didn't know how to articulate their ideas, but the results are exactly what they hoped for! That is the warm fuzzies.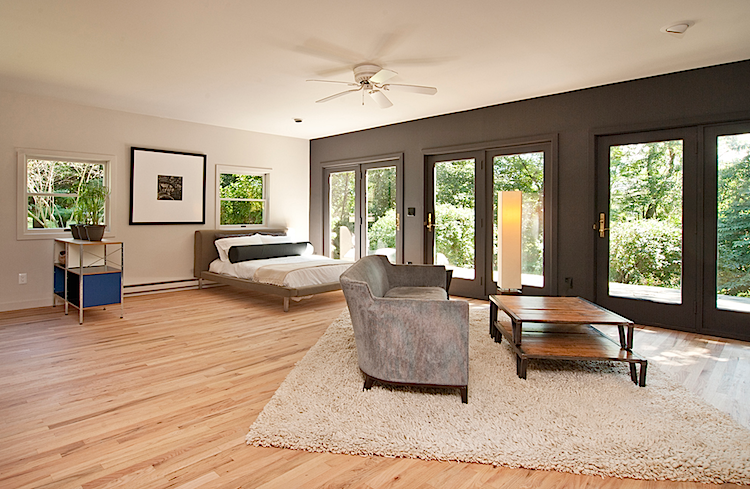 Lisa Halter: What do you love most about living and working in The Hudson Valley?
Joan: It took me a few years to appreciate the unique beauty and sophistication of the Hudson Valley, having moved from San Francisco. But now I love the breadth of nature from the mountains to the farms, the tenacity of the full-timers who've chosen to live and work creatively here, and the intelligence and worldliness that the city-folk bring to keep the conversations exciting and relevant.
Lisa Halter: What are your favorite places to shop for special "finds"?
Joan: Hoffman's Barn, Hammertown, Clove and Creek, and 100 Mile, just to name a very few of the many places for new and vintage desirables.
Lisa Halter: It's 5:00 on a Friday - where will we find you?
Joan: Where do I WANT to be? At the Stockade Bar having a cocktail made for me while I engage in witty repartee. Where do I usually find myself? In my kitchen, trying to make myself a cocktail, prepare dinner, feed all the animals, check my social media, and get my Fitbit steps in before I collapse!
To learn more about Joan and her services check out her website: DoubleFFdesign.com
Lisa Halter
Principal Broker/Owner
Halter Associates Realty
lisa@halterassociatesrealty.com