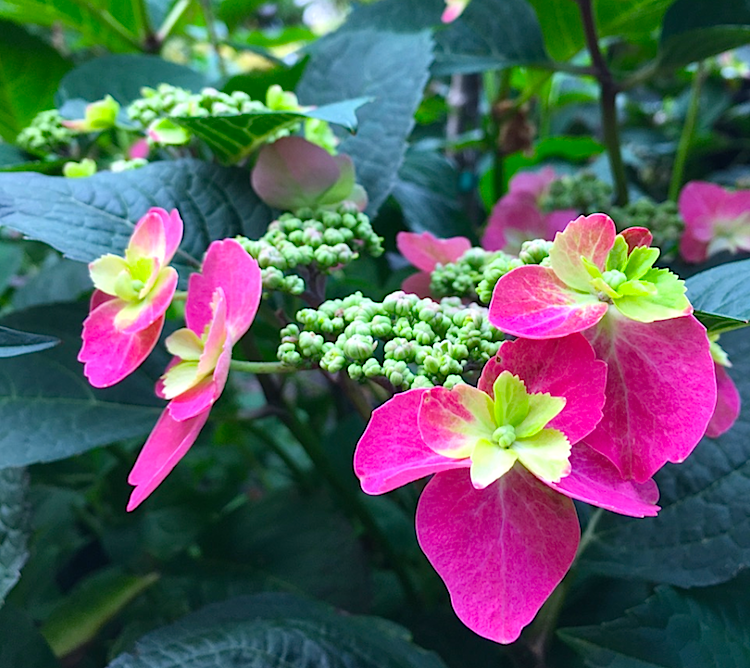 Black-eyed Susans, Day Lillies, Hydrangea and Dahlia's are just some of the plants you will see this time of year. If you've just purchased a home, it's never too late to start addressing your landscaping needs. With that said, we're happy to share our exclusive interview: The Real Deal with Victoria Coyne. Victoria has been designing, installing, and maintaining gardens in Ulster county for over 25 years. In 1986, she launched Victoria Gardens a nursery, garden center and gift shop located in Rosendale, NY that features a selection of trees, shrubs, and perennials that are chosen specifically for this area. Guided by addressing her customer's most frequently voiced concerns: deer, dry soil, wet spots, and shady areas, you can rest assured you'll only have to plant once!
Lisa Halter: You have a nursery, a gift shop, a landscaping business, you run classes, events, and garden tours – that's some agenda? Tell us how you got started in your business.

Victoria Coyne: I graduated from SUNY Ulster ( back then it was known as the Ulster County Community College). They offered a two-year associates degree in ornamental horticulture, and between the two years of schooling and hands-on experience I gained from becoming the first employee of a friend's landscape gardening company - I knew I had found my bliss. Soon the desire for larger scale landscaping grew. I wasn't content with jobs that required towels and wheelbarrows; I was eager for bigger projects that required dump trucks and backhoes. Encouraged by Wayne Waddell, the man who would later become my husband, I launched Victoria Gardens in the Spring of 1986. Wayne also gets the credit for to naming the business. I felt naming it after myself was a bit arrogant; he insisted it was classic - he was right.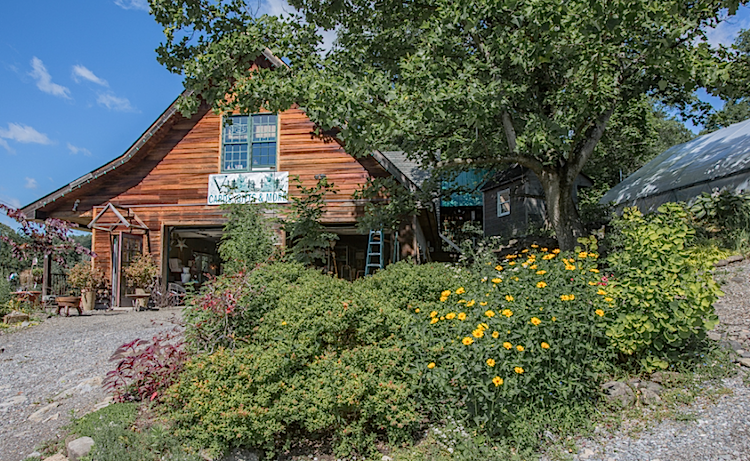 Lisa Halter: What was your very first landscape project?
Victoria: Now, that was 36 years ago, I'm not sure I can remember the details. But I do remember that the business expanded slowly and that I only acquired tools as I needed them. I recall I was always under capitalized and that kept me very motivated and willing to work very hard to succeed.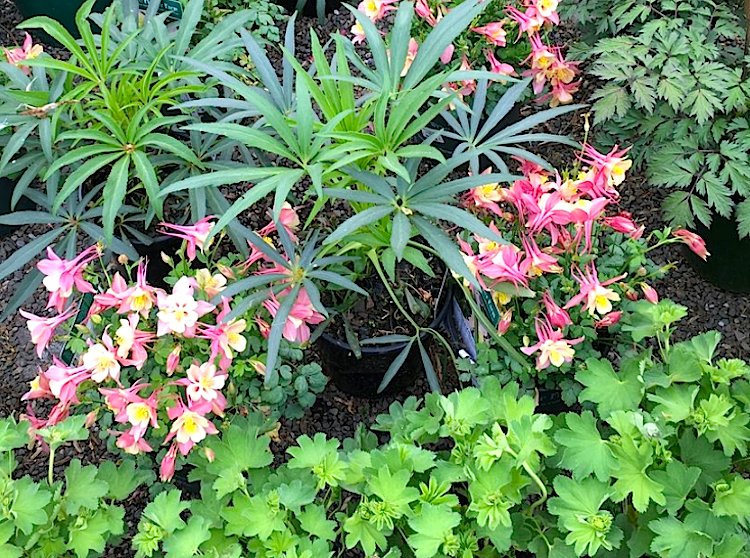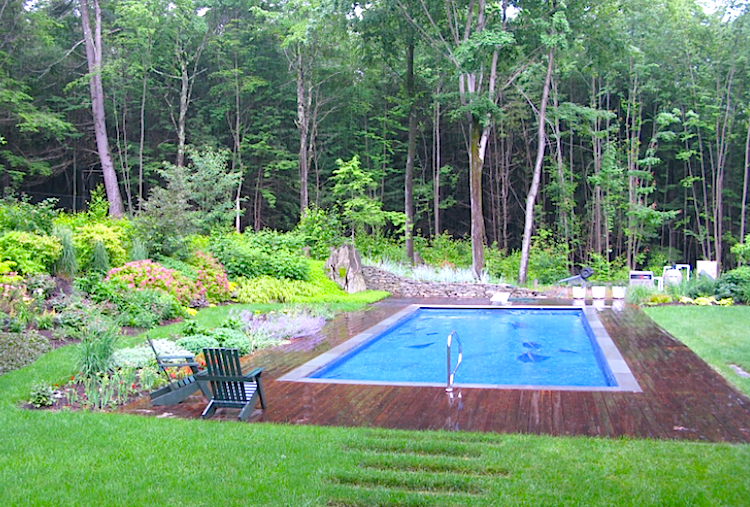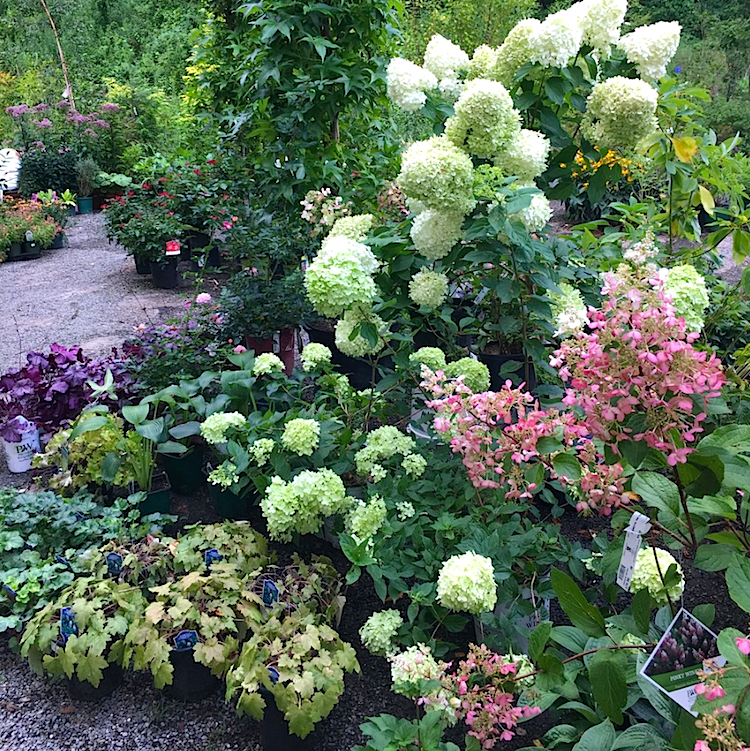 Lisa Halter: What inspires you and how do you go about designing a garden?

Victoria: My main focus has become how people interact with their landscape. While I'm still very plant driven and completely addicted to them, my experience has shown the most successful landscape designs revolve around how people interact with them. I enjoy studying how humans interact in their space and what makes them comfortable and happy. Placing people in a garden setting that suits them, is by far my priority in garden design.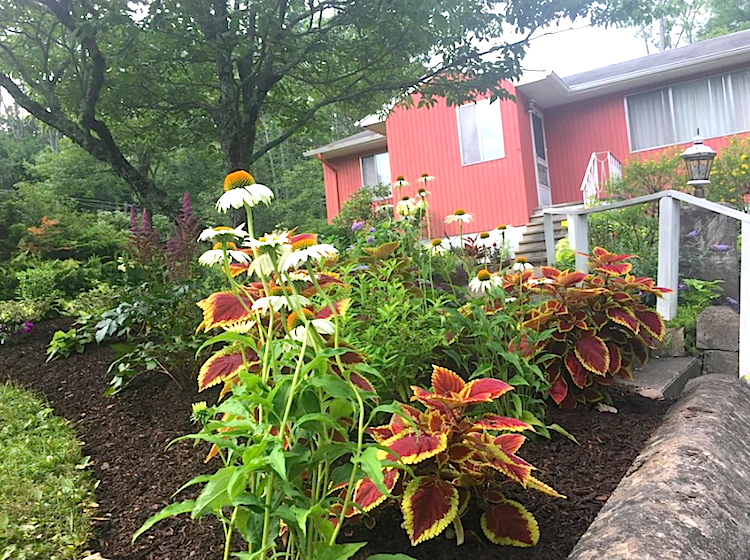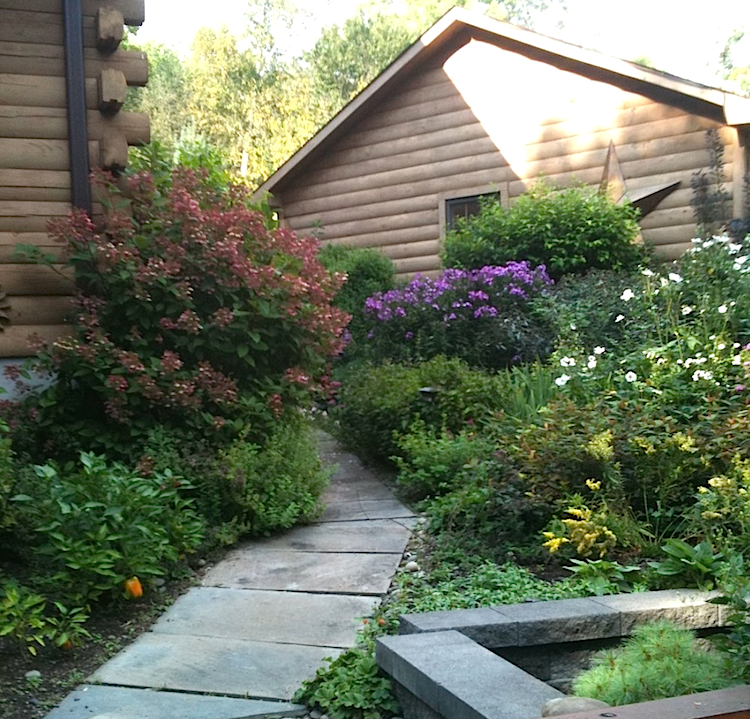 Lisa Halter: You have classes and special events? Where do they take place and what topics do you cover?
Victoria: We do most of our teaching here at the garden shop, there is a space that we call the classroom, though it gets used much more by staff than students. Mostly these days the classes we give are hands-on, so you not only take home a skill but a project you've created as well. Our wreath making workshop runs during the holiday season and has become one of the most popular events we offer. It's an ongoing open studio space where people can sign up as an individual or with a group of friends to create handcrafted wreaths using our machines and supplies, and maybe drink a little wine as they work! All our offerings are about bringing joy to our lifestyle.
Lisa Halter: What three tips can you give locals for gardening success?

Victoria:
1. Choose the correct plants that are best suited for your conditions. For example; If you are gardening in a dry shade choose plants that like those conditions.


2. Plant multiple numbers of the same plants, this gives a natural looking consistency to your landscape and prevents you from creating a garden that is jarring and looks like a patchwork.


3. Remember that new plantings are like infants they require special care, like frequent watering.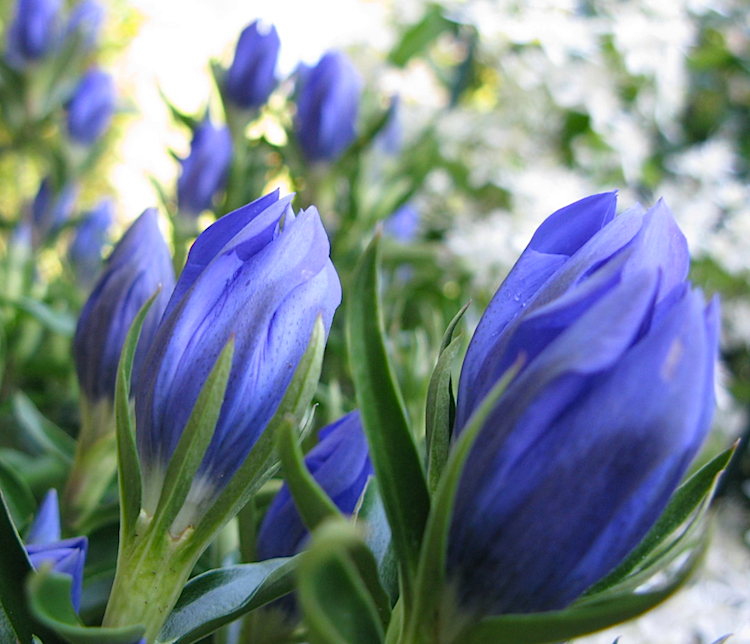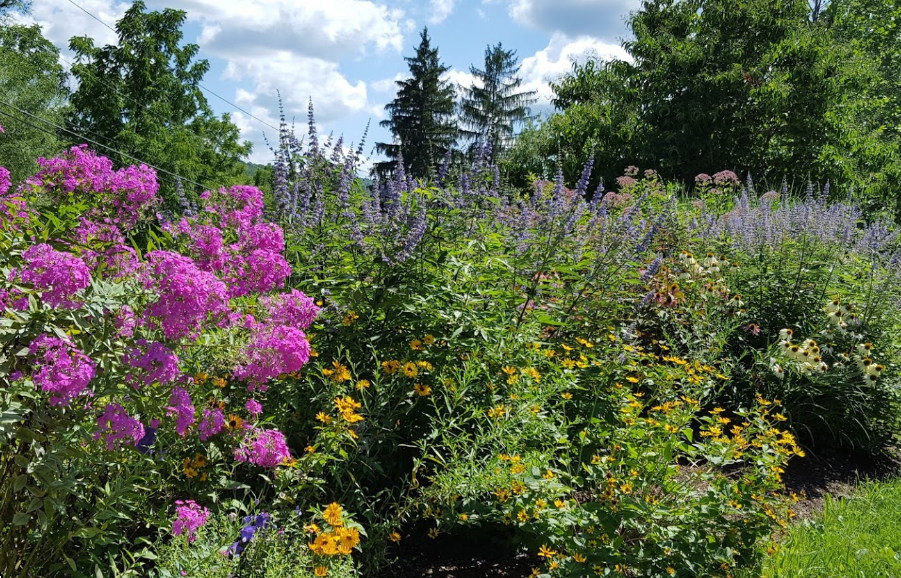 Lisa Halter: What are your favorite design magazines or websites for inspiration?

Victoria: I enjoy visiting the website houzz, especially if the client shares their favorite pictures with me. Photographs are a valuable guide in helping to make sure I create a garden that suits their taste and style.

Lisa Halter: What is the most memorable career advice someone gave you?

Victoria: Work as a team, it's the best way to get things done and similarly respect what others bring to the table. And, celebrate all success before moving on!

Lisa Halter: What would be your dream job?

Victoria: I currently have many dream jobs! I love working with clients that say this is my dream, this is my space, and then leave me to work out the details, trusting in my passion for gardening and the 30+ years of experience I will put to work for them.

Lisa Halter: You have private garden tours – tell us more about that?

Victoria: Private garden tours happen randomly throughout the growing season. They give us a chance to celebrate the gardening successes of our customers and clients, who graciously welcome small groups into their private gardens inviting them to be inspired by the beauty and joy of their landscapes. These outings are often the starting point where new friendships begin and flourish around mutual interests. 

Lisa Halter: What is the most frustrating aspect of your job? And the most rewarding one?
Victoria: Weather conditions are the most frustrating fact we have to deal with; rain often shatters our best-laid plans for the week. Gardening is, of course, a weak attempt at controlling nature - nature usually wins, and we adjust accordingly. One of the most rewarding aspects of my business is job creation. I like to think we not only grow plants at Victoria Gardens but also people, and I love being able to sign paychecks.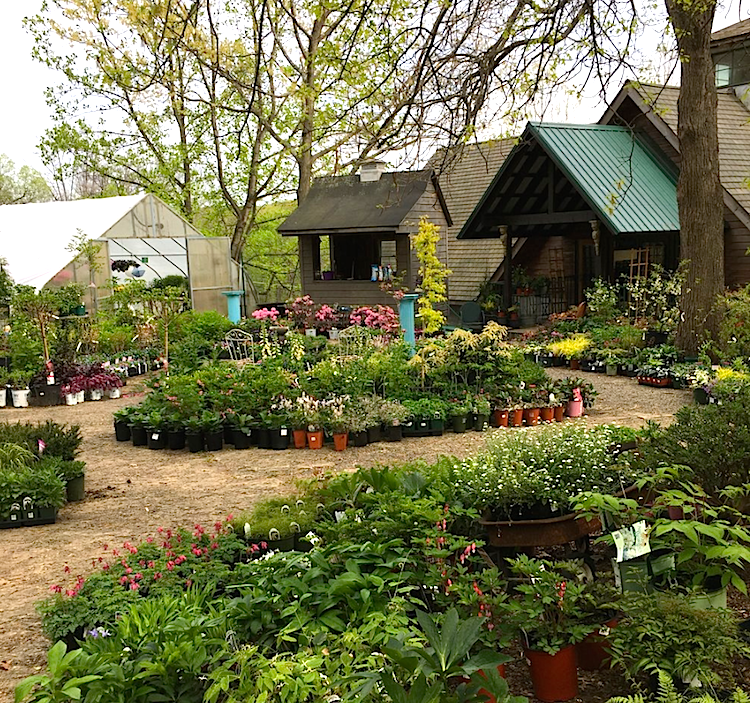 Lisa Halter: It's 5:00 on a Friday - where will we find you?
Victoria: Most likely still at work, but hopefully getting ready for a celebratory evening out. Friday was alway date night with my husband, but after losing him in 2012, it takes a little more effort to find people to do that with. But most Friday nights I succeed in sharing a meal with a friend, and that's reason enough to celebrate.
Lisa Halter
Principal Broker/Owner
Halter Associates Realty
lisa@halterassociatesrealty.com
Related Links