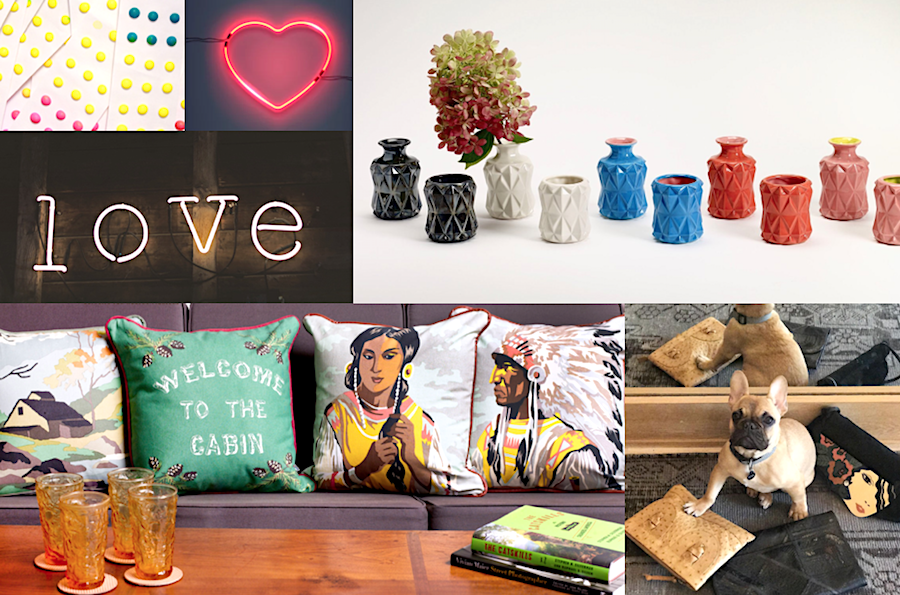 It's that time of year to "show the love"! Valentine's Day is synonymous with flowers, a box of chocolates, or a special dinner for two. This year, why not try something different? The Catskills and Hudson Valley towns like Phoenicia, Woodstock, Kingston, and Saugerties – are not only scenic havens, they're also home to many world-class artisans and craftspeople that fill our stores with an array of goods- perfect for gifting your loved one. Here's a list of local shops and boutiques you should know about if you're looking to "wow" that special someone! #LiveLikeALocal
Phoenicia, NY
This sweet village 23 miles west of NYS Thruway Exit 19 is surrounded by the rolling Catskill mountains and nearby skiing and hiking trails. Phoenicia's Main Street has various vintage shops and artisan boutiques that offer the work of local artists and craftspeople as well as unique relics of days gone by.
Tender Land Home / Phoenicia, NY
Conveniently timed for Valentine's Day, this adorable boutique on Main Street in Phoenicia is currently featuring its annual Jewelry sale. These wearable works of art are unique adornments that make a special gift for a loved one on Valentine's Day. Can't make it out to Phoenicia before Feb. 14th? Shop online at TenderLandHome.com
The Nest Egg / Phoenicia, NY
Is your sweetheart nostalgic for treats from the past? Then head over to the Nest Egg for a selection of candies and fudges fresh from our collective childhood memories! Together with a Davy Crockett style raccoon hat and Minnetonka moccasins, your memory lane trip is almost complete!
Emerson Resort / Mt. Tremper, NY
Close to Phoenicia, The Country Stores at Emerson Resort are an indispensable resource for Catskills lifestyle – from men and women's country wear to furnishings and gourmet kitchen provisions to quality children's toys and even fine-art kaleidoscopes! The retail shops at the Emerson have perfect gifts for all your valentines, young and old! Not sure what to get your beloved? Give the gift of relaxation! There are gift certificates for various luxurious spa services available.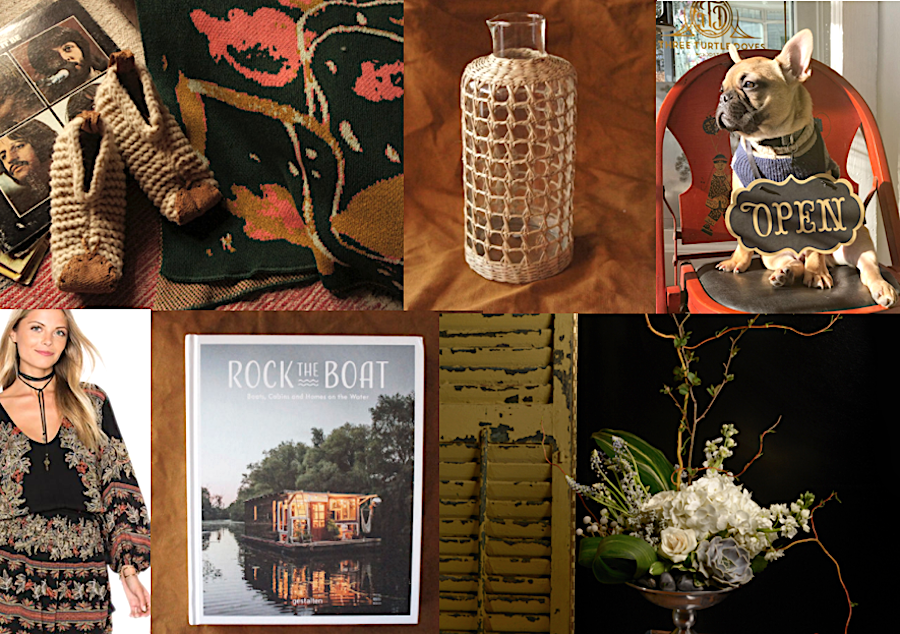 Woodstock, NY
The village of Woodstock has long been famous as an artist's community and their shops and galleries are full of artwork, ceramics, woven textiles, sculptural jewelry and glasswork for a special and unique shopping experience. And recently, a handful of contemporary shops have opened up with home goods, fashion, and an array of high-end goods. #ShopYourHeartOut!
D-Day / Woodstock, NY
This jewel-box of a store offers contemporary, unique jewelry, hand-knit sweaters, leather wear and very special designer backpacks, sunglasses, and more! All items are created by area artisans and are limited editions of contemporary style.
Three Turtle Doves / Woodstock, NY
The clothing, jewelry and accessories collections of Three Turtle Doves are inspired by timeless vintage styles with a kiss of contemporary flare. Your fashionista will relish in the fact that a gift from Three Turtle Doves is a gift that can't be found anywhere else!
Shop Little House / Woodstock, NY
Shop Little House is a delightful home goods store that is a bit of vintage mixed in with modern day contemporary goods. From pillows inspired by 50s 'paint by number" art to sturdy stackable glasses and clever pocket knives, all the needs for Catskills living can be found in Shop Little House!
Jarita's Florist / Woodstock, NY
For over 40 years, Jarita's Florist has been a source of stunning and unusual flower arrangements, interesting house plants and carefully curated gifts and vases. Special occasions are their specialty offering everything from traditional red roses to exotic orchids for your beloved. #FlowerBombMe!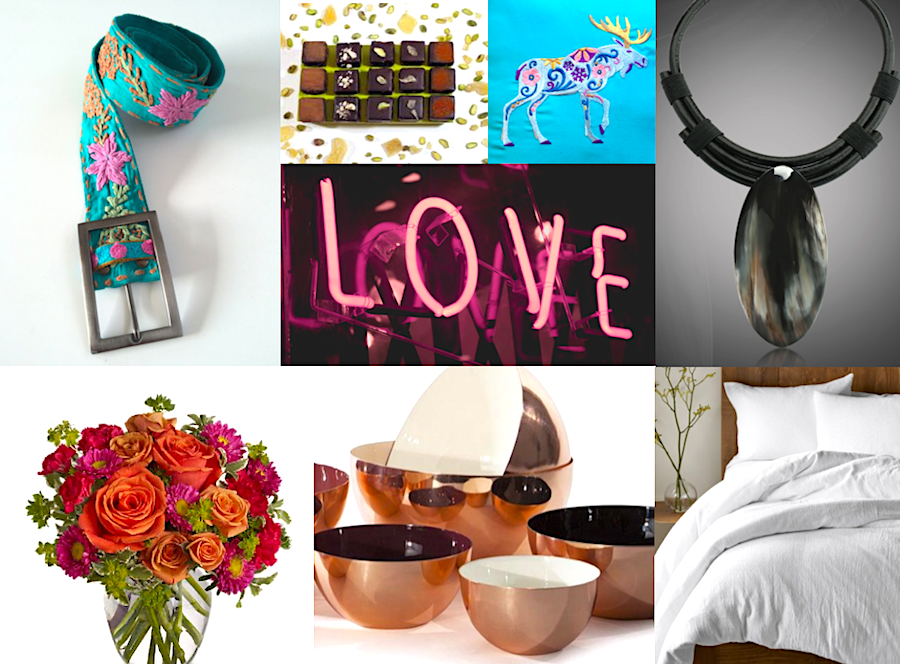 Saugerties, NY
Saugerties is the up and coming village with a reputation for cutting-edge contemporary art as well as New York City quality boutiques housed in quaint turn-of-the-century brick buildings.
Dig / Saugerties, NY
Dig is an upscale women's apparel and accessories boutique located in the heart of historic Saugerties Village. Clothing, shoes, scarves, jeans, and jewelry from DIG are casual but cool and perfect for country living in the Catskills or for a special night out.
Boscos Mercantile / Saugerties, NY
For luxury bedding and home goods, Bosco's Mercantile has you covered! From cashmere throw blankets to Marimekko cotton table linens, cocktail bitters to sustainable cotton sheets, your home will benefit from the elegance of Bosco's Mercantile.
Lucky's Chocolates / Saugerties, NY
Organic, fair trade LUCKYS CHOCOLATES is everyone's favorite chocolate store. Lucky's specializes in vintage chocolate molds and special truffle flavors such as whiskey, pistachio cardamom, Chimayo chile, Irish and creme brulee- they even have vegan chocolate! Order online for Valentine's Day and have them shipped anywhere in the US!
The Dancing Tulip / Saugerties, NY
"Celebrate life's milestones with color and beauty" is the motto of this charming storefront flower shop and celebrate they do! The Dancing Tulip not only offers special flowers (some sourced locally depending on the season) they also offer gifts for the home inspired by the garden and botanical fragrances. Perfect for the plant-lover in your life!
Kingston, NY
The geography of the City of Kingston is best understood as a barbell with historic Uptown Kingston and the waterside neighborhood of The Rondout as the weights on either end linked by the mile-long Broadway through the Arts District. Although it seems sprawling, the City's sections have a distinct flavor and personality peppered with breweries, coffee shops, restaurants, boutiques, galleries, and bookstores throughout.
Rough Draft Bar & Books / Kingston, NY
Located in the heart of Uptown Kingston in a 350-year-old stone colonial building, Rough Draft features best sellers and you can special order any book you need for your Valentine.
Kingston Candy Bar / Kingston, NY
This old-fashioned Candy Store is filled with vintage treats such as Jelly Bellys, Ribbon Candy, Candy Buttons, Mary Janes, Candy Necklaces and that old valentine's day essential, Necco Sweethearts - the ones with the sayings on them like: Be Mine. These nostalgic treats are available 7 days a week and the shop is open until midnight on Fridays and Saturdays! Order online and get them shipped where you are.
Petalos Floral Design / Kingston, NY
Valentine's Day isn't complete without flowers and there are no blooms like bouquets from Petalos. The artistry and design from this shop is like a botanical sculpture and a true gift of love.
Clove and Creek / Kingston, NY
On the opposite side of the city of Kingston in the Rondout section, is Clove and Creek, a home goods and provisions store with the necessities of country living as its theme. There are books about woodlands, hiking, flyfishing and others activities particular to the Catskills. The shop also features practical utility knives, iron pans with leather handles and woven wool scarves – and less practical items like adorable ceramic pheasant egg cups!
Happy Shopping! #WillUBeMine?