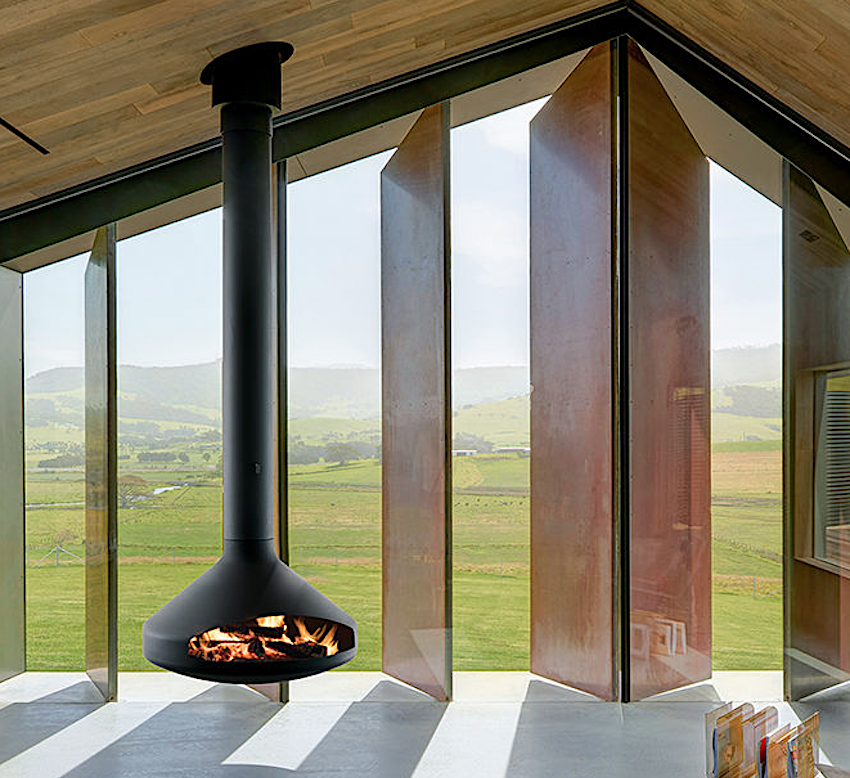 When I walk into a home, the first thing I look for is a fireplace. To me, it makes the space. Be it modern or antique, monumental or minimalist, a fireplace adds charm to any room.
Who wouldn't love a fireplace in a kitchen, bathroom, patio, or bedroom? There are so many options when considering style: tile, stone, slate, free-standing, double sided, and so on — it's an interior designer's dream, and the designs featured here transcend the mundane!
Note: To listen to our fire-themed soundtrack while viewing the fireplaces, scroll down first for the list, and tell Alexa to "play Spotify."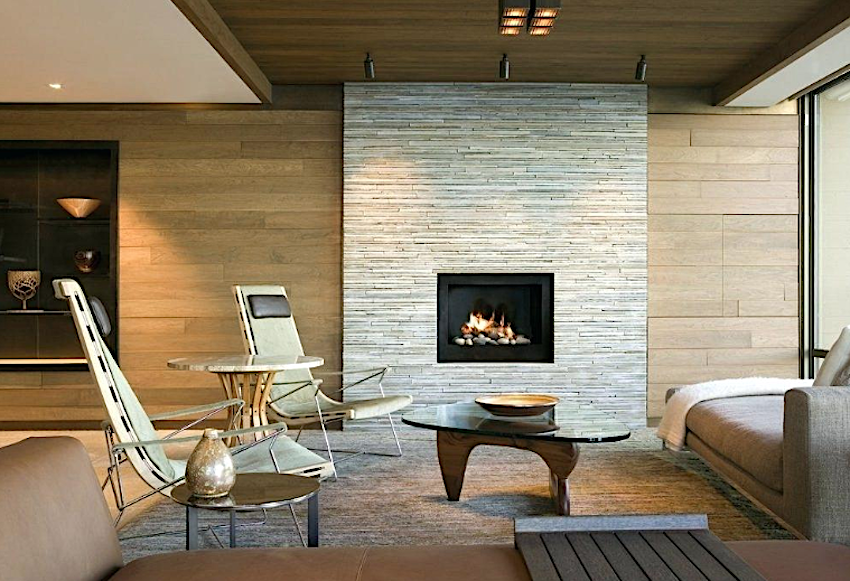 The Hygge Life
Here's how I like to unwind: find a room with a fireplace, curl up on the couch with a cup of hot chocolate or a glass of wine, snuggle up with a cozy throw, and grab a good book. Of course, being in real estate, this scene doesn't happen to too often, but when it does I'm in heaven.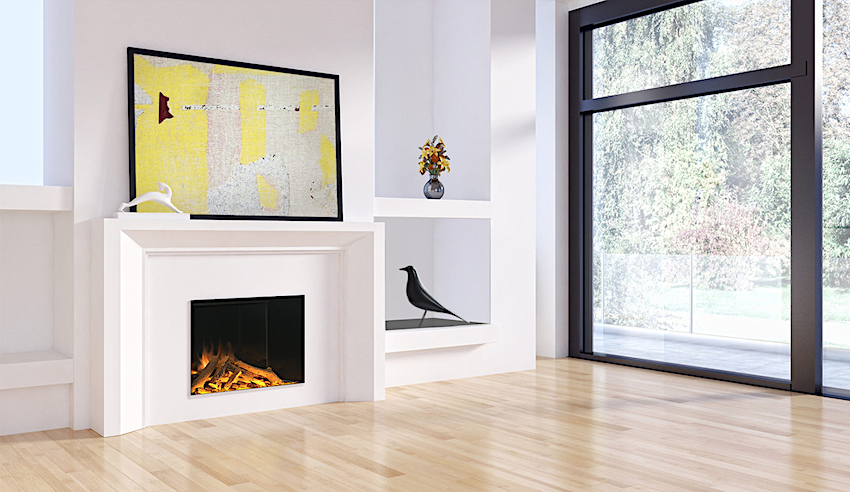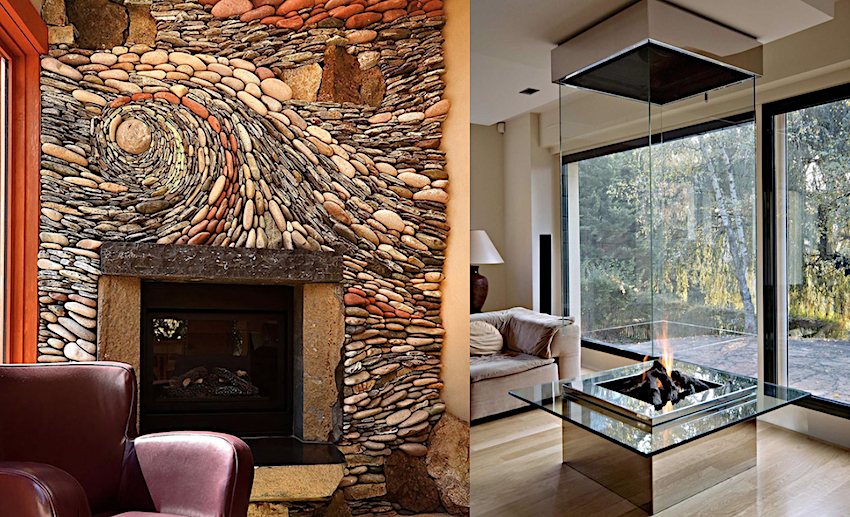 Wood v. Propane?
If you prefer the ease of flipping a switch, a gas-burning fireplace is the way to go. If you love the ritual of making a fire, and the crackling sound of burning wood, you're better off with a wood-burning stove. You won't think twice about the extra work involved in lugging firewood into the house, cleaning the ashes, and sweeping the chimney.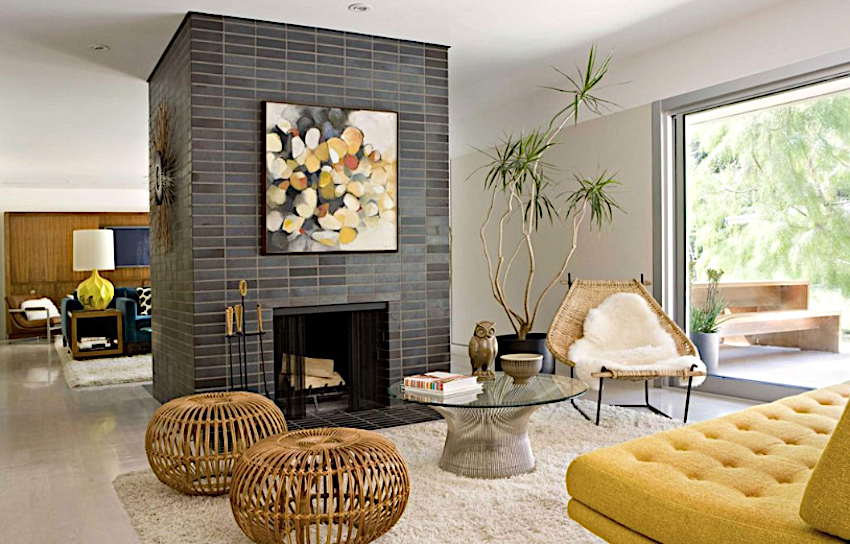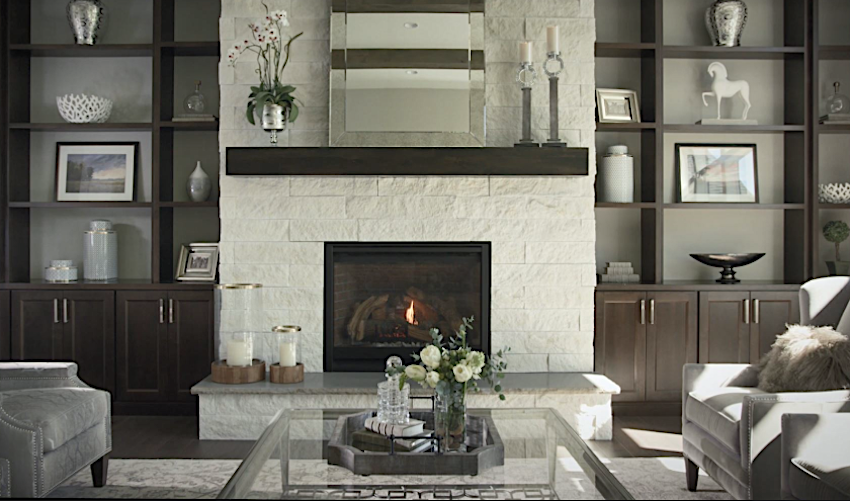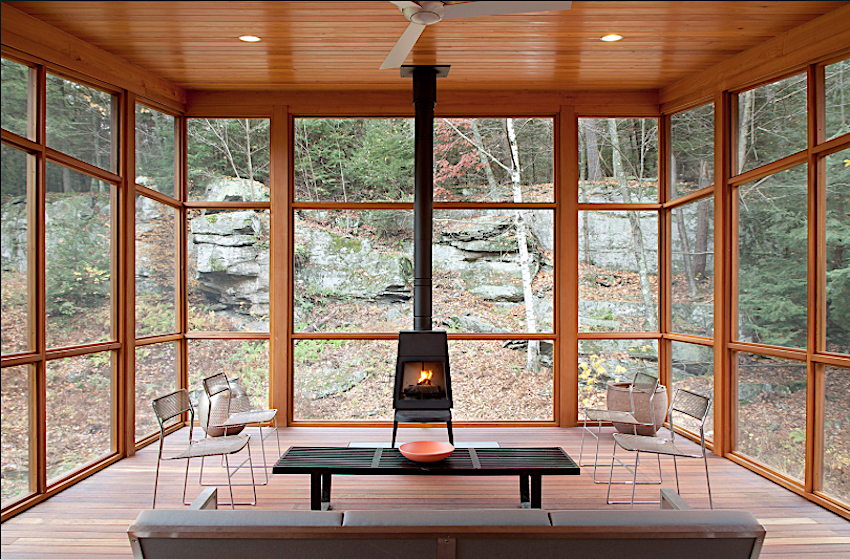 A Fire Playlist
Music always helps set the mood and, as the kids say, this selection of fire-themed songs is just that: 🔥
"The Unforgettable Fire" - U2
"Set Fire to the Rain" - Adele
"Girl on Fire" - Alicia Keys
"Light my Fire" - The Doors
"Ring of Fire" - Johnny Cash
"The Fire Down Below" - Bob Seger
"Picture to Burn" - Taylor Swift
"Dig for Fire" - The Pixies
"Fire" - The Pointer Sisters
"Just Like Fire" - Pink
"Crossfire" - Steve Ray Vaughn
"Ashes to Ashes" - David Bowie
"Great Balls of Fire" - Jerry Lee Lewis
"Sex on Fire" - Kings of Leon
"Fire and Ice" - Pat Benatar
"Fire Woman" - The Cult
"Streets of Fire" - Bruce Springsteen
"The Flame" - Cheap Trick
"Fire and Rain" - James Taylor
"Fire" - Jimi Hendrix
"Play with Fire" - The Rolling Stones
"St. Elmo's Fire" - John Parr
"I'm on Fire" - Bruce Springsteen
"Burning Down the House" - Talking Heads (maybe not a good idea)