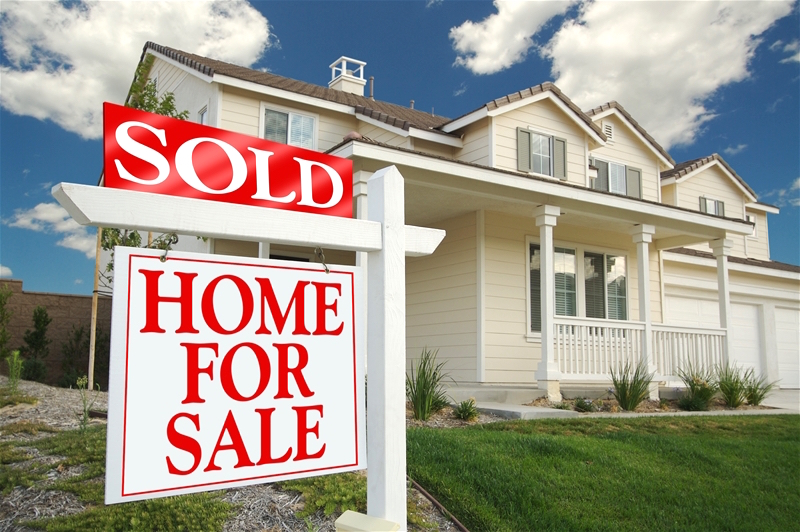 You want top dollar for your home, so take a few minutes to put together a checklist of things to do before you put your home on the market. You want to make the most of each and every showing, so be sure to use the checklist below:
1. Your Agent
Finding the right agent is an important step in selling your home. You want someone who will represent you - someone that understand your potential buyer, the area, recent sales and an agent that is also an ace negotiator. You want to work with someone you like - good chemistry is important, someone professional, trustworthy, and an agent with a proven record of success in your area. Our qualified professionals specialize in helping you prepare and price your home, market it, show it to prospective buyers, negotiate and help close the deal - guiding you through the entire process.
2. Pricing it Right
Speak to your real estate agent to find out what your home is worth. Pricing it too high will keep buyers away - pricing it too low, you will lose money. Our agents will prepare comps in your area and neighborhood, and sit down with you to review key considerations like the uniqueness of your home and whether you are in a buyer's or a seller's market. We'll recommend pricing based on our solid expertise of selling homes in the Hudson Valley. It might also be worth going to a few open houses or visiting properties in your area that your buyers will likely see -its' good to know the competition.
3. Dress for Success
To start with, your main goal is to make a great first impression. With that said, your mantra is: Clean out the clutter. Clean out closets. Clear kitchen counters. Clean the yard. Simplify. Don't over-accessorize rooms or have too many personal items out. It's best to pre-pack personal items and excess clutter and if necessary, put them in storage. It goes without saying - clean your house before showing; clean dirty grout, windows, curtains, rugs and put a fresh coat of paint on your walls. And remember - clean homes net more money. It makes the buyer feel the house has been well cared for.
4. To Stage or Not to Stage
With your home all clean and ready to show - you may want to consider hiring a professional house stager. They come in and add the final touch to stylize each room. They also have a keen eye for declutter (just in case you didn't get it all), and optimizing a room's potential. Rooms look and feel larger when uncluttered and neat. You can expect the purchase or rental of furniture, rugs and accessories to make each room ready for viewing.
5/ Ambiance
Showing your house in the best light is key. Turn on all lights, showcase the sun-filled rooms, be sure windows are cleaned, curtains and blinds opened. Everyone loves a clean, bright house.
6. Pets
Be sure to tidy up before showing - clean out kitty litter, dust, vacuum, get rid of all evidence of pets. Remove food bowls and if possible place pets in a room, the basement or with a pet sitter for the day. Always alert prospective buyers of animals in the home - some people are allergic to pets and some may be fearful.
7. Marketing Your Property
Speak to your agent and find out exactly what they will do when it comes to marketing you property. You'll want an effective plan utilizing a wide range of tools to attract buyers. One of the most important things is to have a professional photographer take photos of your home and the surrounding property. Gorgeous pictures, and in some cases virtual tours, are used by your agent to help promote and market the sale of your home. They will be used on your agent's website, social media, emails, digital flyers and third-party sites like Zillow.
One last thing - when your agent is showing your house- try to leave the premise - take a walk outside, down the road, or sit outside. The buyers will feel more at ease walking through the house and your agent can do his/her job. Oftentimes buyers may have questions before they leave, so be available at the end of the viewing.
There you have it. A check list of important steps to optimize the sale of your home. As specialists in the Hudson Valley we're happy to work with you to get your home ready for selling. Give us a call to learn more about what Halter Associates Realty can do for you. - Lisa Halter
Lisa Halter
Principal Broker/Owner
Halter Associates Realty
lisa@halterassociatesrealty.com