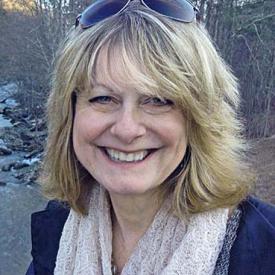 Welcome to our new series of Agent Interviews. We wanted to have a little fun with this, so we chose to go with the now famous Proust style interviews - thank you Vanity Fair magazine. We hope you enjoy learning more about our talented staff - our zany dreams and the special things that make us happy. And so, we begin this series with yours truly….
* Lisa Halter, Principal, Halter Associates Realty *
What is your idea of perfect happiness?
Riding my mountain bike on the trails at Minnewaska State Park in New Paltz. The views are amazing.
Which living person do you most admire?
Captain "Sully" Sullenberger for his courage and calm in the most extreme situation.
What is your greatest extravagance?
I like to buy handmade jewelry by local artisans after I close a sale.
What is your current state of mind?
Optimistic and calm, when I'm not in a complete panic.
Which words or phrase do you most overuse?
OMG.
What or who is the greatest love of your life?
My husband and business partner Paul.
Which talent would you most like to have?
I'd love to be able to sing. I sing a lot, but everyone cringes…
What do you consider your greatest achievement?
Opening my own business and creating a happy and supportive environment for my agents.
If you were to die and come back what would it be?
A cat.
Where would you most like to live?
Besides the Hudson Valley, I'd love to live in Costa Rica.
What is your most treasured possession?
A personally autographed first edition of "I Sing the Body Electric" by Ray Bradbury.
Lisa Halter
Principal Broker/Owner
Halter Associates Realty
lisa@halterassociatesrealty.com