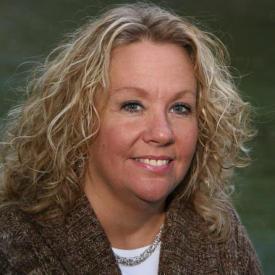 Meet Karen Gilbane, our office manager and licensed associate broker at Halter Associates Realty. A real foodie, you can find her enjoying an Italian meal at Bella Luna in Saugerties NY, dreaming of her next visit to Italy. Karen loves her family, her dog, and mothering everyone around her with delicious food and wise counsel.
What's the best advice you've ever received?
Remember where you've been and look forward to where you're going
What is your idea of perfect happiness?
Health and well being
Which living person do you most admire?
Marissa Mayer, CEO of Yahoo
What is your favorite restaurant in the Hudson Valley?
Bella Luna in Saugerties NY
If you could host a dinner party with five people who would they be?
My parents, grandparents, my mother in-law and sister-in-law
When you are not working - what do you like to do?
Walk with Shamus, (my best four-legged friend), work out, and ride my bike
Which words or phrase do you most overuse?
Whatever....
What or who is the greatest love of your life?
My boys and my husband, Patrick and my dog, Shamus
What is your greatest extravagance?
Our timeshare in Mexico
What do you consider your greatest achievement?
Getting my sons through college
Where would you most like to live?
In Mexico or Italy - where there is water and great food!
What is your most treasured possession?
My great grandma's diamond jewelry
If you were to die and come back what would it be?
A pampered dog - who was loved!
Lisa Halter
Principal Broker/Owner
Halter Associates Realty
lisa@halterassociatesrealty.com