New Hudson Valley homeowners are always asking us about the ins and outs of living in the country with pets. Who is the best vet? Can I get ticks from my dog? Is it a good idea to let cats roam outside?
In hopes of answering your questions, we reached out to Dr. Eileen Jefferson, owner and operator of Ethical Veterinary, an animal advocacy-focused house-call practice serving Ulster County, NY, for an exclusive Halter Associates Realty The Real Deal interview.
An Upstate New York native, Dr. Jefferson graduated from Cornell University in 2003 and the University of Illinois College of Veterinary Medicine in 2008. Before returning to the New Paltz, NY, area, she worked for a year at the Leanne B. Roberts Animal Care Center of the San Francisco SPCA.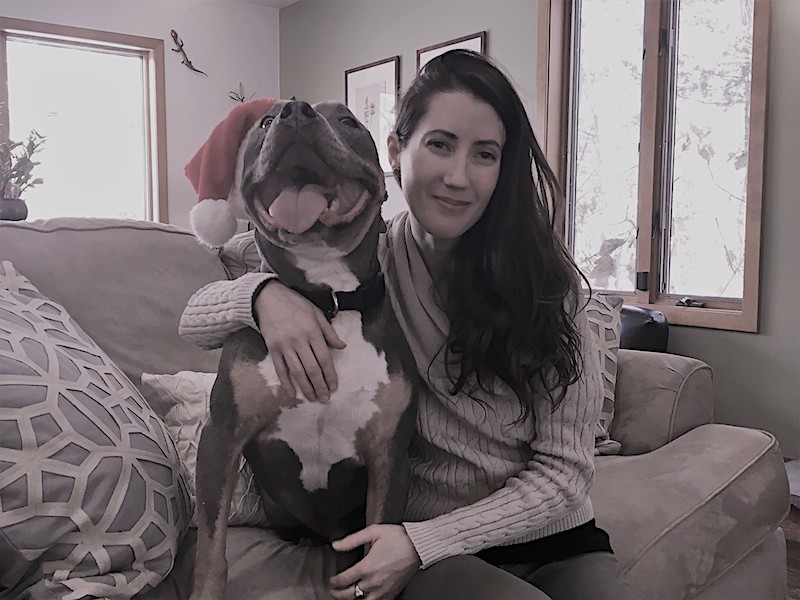 Lisa Halter: Ethical Veterinary — what inspired the name of your practice?
Dr. Jefferson: People sometimes think I was referring to veterinary business ethics. But "ethical" is actually a buzz word in the animal protection community. Ethical issues involving animals are at the root of so many physical problems vets end up treating. Diseases and injuries might be traced back to puppy mills, irresponsible breeding, animal neglect or abuse, or misleading marketing of pet products and services. I wanted to underscore that I work to alleviate both the medical and societal ills that animals face.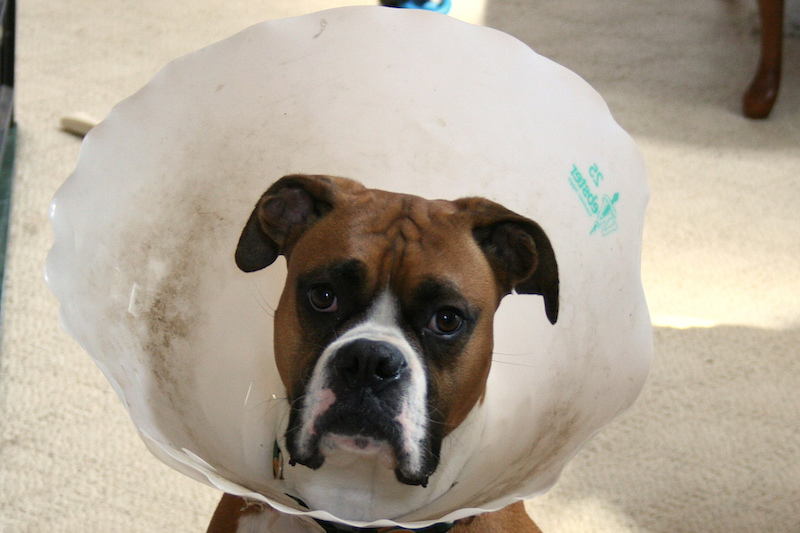 Lisa Halter: Did you grow up always wanting to be a veterinarian? I bet that is one of the top five things kids want to be.
Dr. Jefferson: Yes, I wanted to be a veterinarian/writer since I was six or seven. Before that, I was dead set on becoming a helicopter pilot. Looking back, helicopter pilot would have required less stamina.
Lisa Halter: Tell us about your very first assignment?
Dr. Jefferson: My first job out of veterinary school was at the San Francisco SPCA's public hospital. The year I came on, they were moving from a tiny, antiquated building into a state-of-the-art mega-hospital — the second largest in North America. It was surreal to start out in that environment. I had to hit the ground sprinting, seeing difficult cases and sometimes 20 animals per day. But I learned so much. The doctors there were on the cutting edge of medicine, and just as passionate about animal advocacy as I was. I still feel I'm practicing that medicine, though my "hospital" — my car! — is completely opposite in size now.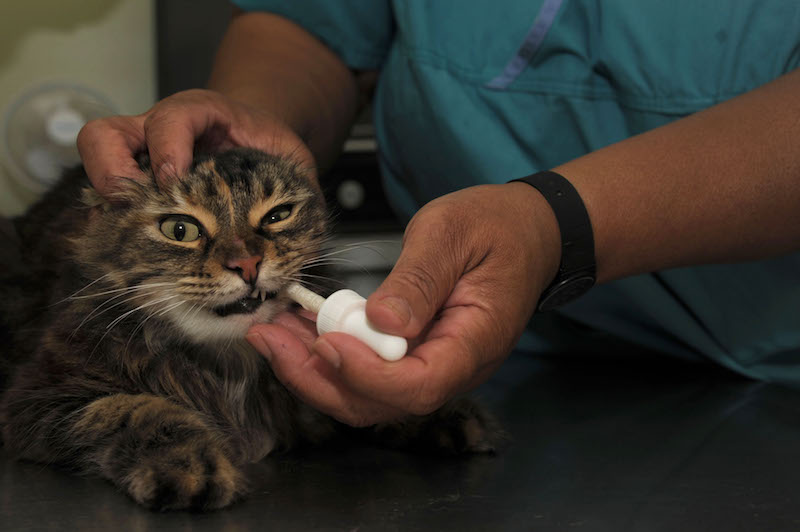 Lisa Halter: There are so many people who have second homes in the Hudson Valley. What advice do you have for owners that bring their city pets up for the weekends?
Dr. Jefferson: Cover your cat's carrier with a towel and make sure it's secure in your car when driving to and from NYC, as this will reduce stress. Consider building a screened-in "catio" on your porch where your felines can enjoy the fresh air and sights and sounds of the outdoors without becoming meals for coyotes or fishers. Do not get backyard chickens unless you're committed to researching and maintaining predator-proof housing for them; otherwise, you'll be discouraged at best and heartbroken at worst. Get passes to the local state parks and preserves to enjoy the trails with your dog, because you'll both benefit from the exercise and the views.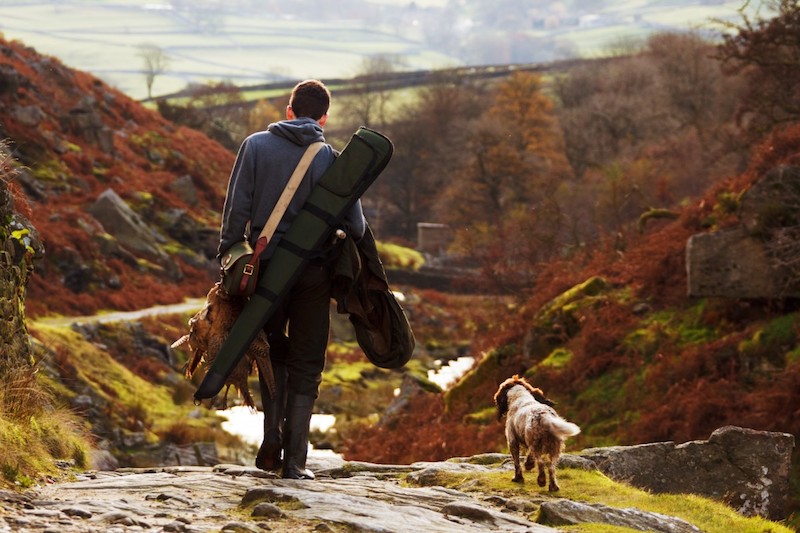 Lisa Halter: What do you think about microchipping for animals? Is it a good idea for weekend pets?
Dr. Jefferson: Absolutely, and especially for traveling animals. Microchips have become a standard in animal care, recommended by veterinarians, shelters and animal advocates. The number of animals that have returned home thanks to microchips is now in the millions. Many of those would have sadly been euthanized. People rarely think their animal will be the one to get lost or stolen, but the numbers don't lie — it happens all the time.
Lisa Halter: From the guide you wrote, 12 Things to Keep Your Animal Out of the Hospital, what are the top three things animal owners should know?
Dr. Jefferson: First, food choice is key to preventing many common problems in cats. Nowadays, many are looking for the Holy Grail of pet food, and assuming it's expensive or close to what a human might eat. The truth is, cats physiologically thrive on fresh mice and bird carcasses, and most of us don't eat those. So, choose a food that is formulated and balanced, but in line with what all other felines eat. Based on the research and my own case studies, I recommend grain-free, poultry- or beef-based wet cat food in BPA-free cans or packaging.
Second, awareness of your dog's breed predispositions is key to preventing many dog problems. I strongly recommend adopting vet-examined, spayed/neutered mutts for an improved chance at good health. But if you do have a purebred or a dog with a purebred in its recent lineage, proactively research how to recognize and offset its particular genetic risks.
Third, don't forgo blood screens on your senior animals, and especially cats. It can increase their comfort, while saving money and heartache in the long run.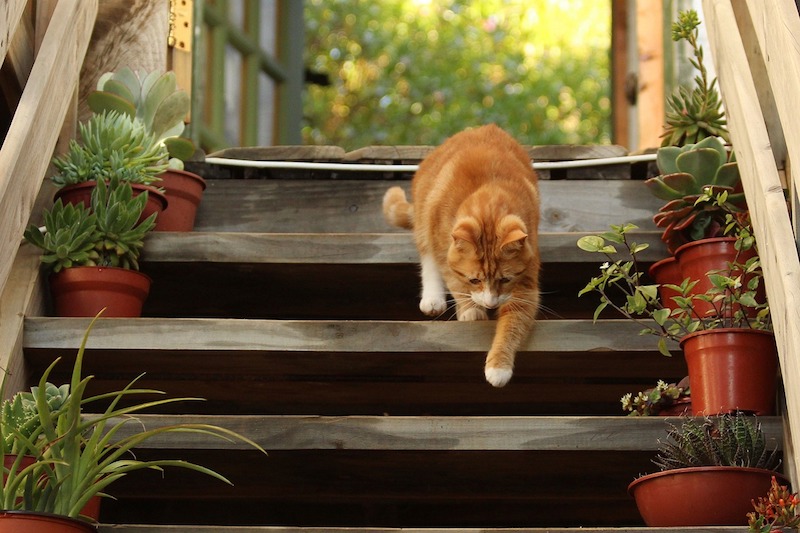 Lisa Halter: You have a decade-long history of writing and lobbying on behalf of animal advocacy. Are you still involved? In what way(s)?
Dr. Jefferson: Yes, I am highly involved, nearly every day. I advise on and lobby for animal protection legislation, mostly at the state level. Currently, I'm helping lead a science- and ethics-based campaign to pass a bill that would make New York the first state to prohibit cat declawing. Dozens of countries and several US cities have already done so. Declawing is a widely misunderstood and misguided procedure and, though we wish it could be educated away within the profession, there is considerable resistance. Now, the public education spurred by proposed legislation has been heard around the world, so we're thrilled about that. I've helped with successful bills protecting a lot of other species, too, including laws that ended circus abuses against elephants in New York, reformed factory farming, and strengthened efforts against dogfighting. I should add that a whopping number of animal protection luminaries happen to live in the Hudson Valley — shout out to all of them!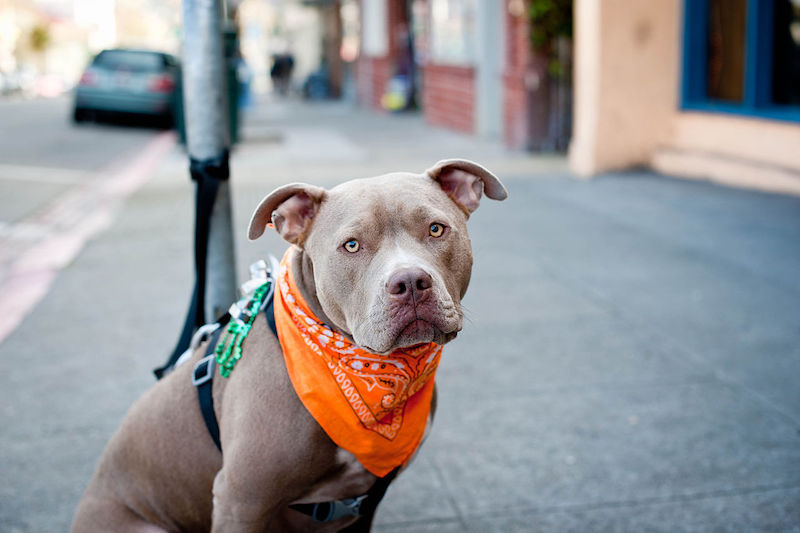 Lisa Halter: What is the most memorable career advice someone gave you?
Dr. Jefferson: "The most important part of medicine is the physical exam" — it's true and always will be, no matter where technology takes us.
Lisa Halter: What would be your dream job?
Dr. Jefferson: I'm very much ambi-brained, so there are a lot of jobs I would enjoy. Interior design, art photography, philosophy, animal forensic pathology, Irish dance! But veterinarian/writer/pilot remains my true dream job. And maybe I'm just saving that last pursuit for last, in case I crash. I like to do things in a logical order. Ha!
Lisa Halter: Animal vaccination — are you for or against?
Dr. Jefferson: The puppy/kitten vaccine series is crucial. So is giving rabies vaccines in the lowest frequency allowed by state law. After that, many "elective" vaccines are not justified by science or risk level, even if pushed by pharmaceutical companies and some vets. Distemper vaccines are important, but are often given much more frequently than needed. Or, vaccines are given to unhealthy animals, which is outside their intended scope of use. These are all things to be on guard against, but they're not reasons to shun vaccines altogether. My advice is to find a vet whose vaccine choices are based on science, not industry pressures or pop culture.
Lisa Halter: As a native of the Hudson Valley, what do you love most about the area?
Dr. Jefferson: The nature. I feel so fortunate to live right outside the Mohonk Preserve and a short drive to Minnewaska State Park. I love the mountains and woods. I love hearing barred owls hooting outside my window and seeing deer and turkeys in my yard. I also enjoy the history. My 'several-times-great' grandfather was the original Huguenot patentee of New Paltz in the 1600s, so many of my ancestors and relatives are buried in the area. I feel at home here.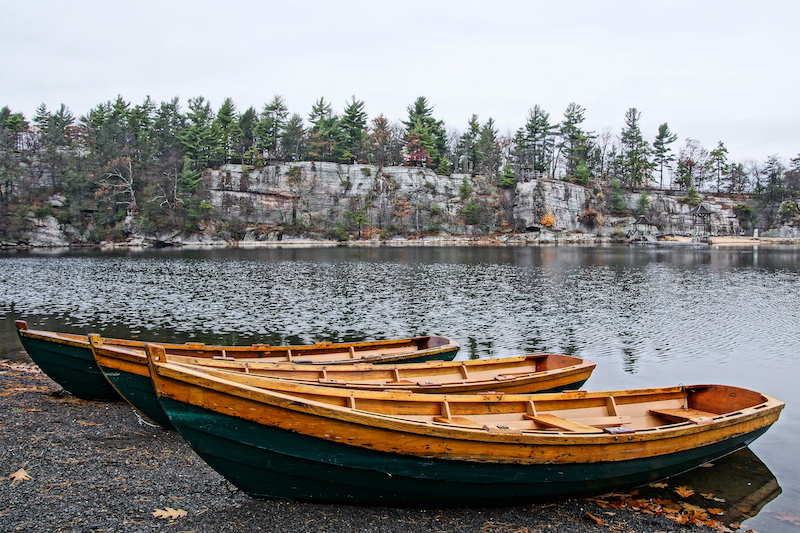 Lisa Halter: Tell us about Lyme disease and pets. Is there anything to worry about?
Dr. Jefferson: Uh oh, this is where conversations with veterinarians get long winded! Lyme disease has not been recognized in cats. As for dogs, the research consensus cautions against diagnosing it in them, and rightly so. Research has been unable to demonstrate clinical signs of Lyme disease in adult dogs. Even in puppies when signs occurred, they resolved without antibiotics, thanks to the immune system.
So people ask me, "Why the misperceptions in the real world?" Well, the Lyme tests check for previous exposure to Lyme bacteria only, not the bacteria themselves. So, dogs with symptoms can have them from dozens of other causes, while incidentally testing "positive" for Lyme exposure. Complicating things more, the antibiotic used to treat Lyme has anti-inflammatory properties that can improve many other ailments too, so people may falsely believe "the Lyme got better!" Put all these things together, and you've got a recipe for one widespread misdiagnosis.
So what do I worry about? Sick dogs with autoimmune diseases being treated for this elusive "Lyme infection" when they actually need immune suppression, the last thing one would prescribe if they believe a dog has an infection to fight off. Right now, the science and industry of canine Lyme disease are coexisting somewhat in contradiction of each other — take that for what it's worth.
By the way, that's another thing I like about Ulster County: so many people here challenge the status quo.
Lisa Halter: It's 5:00 PM on a Friday. Where will we find you?
Dr. Jefferson: Any vet who says they aren't still working at 5:00 on a Friday either has a rare day off, is retired, or is a liar. But by 5:00 on a Saturday, I might be that last person in a Hudson Valley antique store as it's closing, bringing my singular find to the counter — something that makes people say, "What… IS that?" But I know exactly what it is, what it's worth, and where it's going in my home design. There's a science to my art, and vice versa.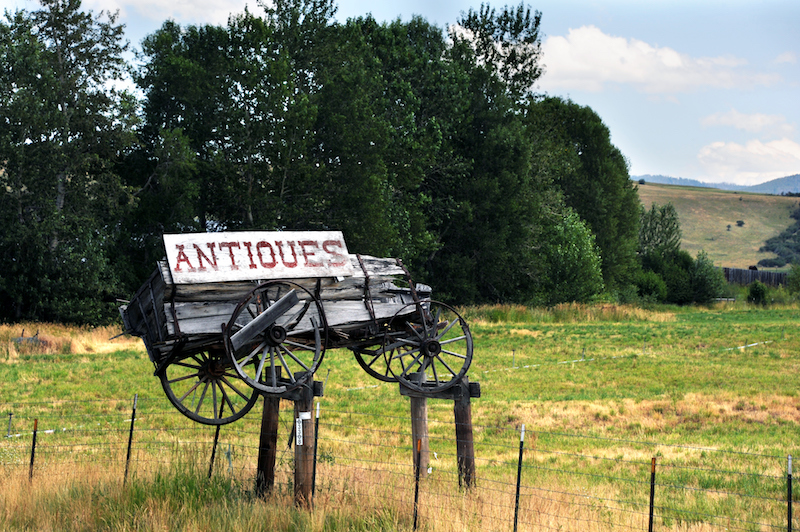 To learn more about Ethical Veterinary, visit Dr. Jefferson's website.
To be featured in an upcoming The Real Deal interview, email me.
Lisa Halter
Principal Broker/Owner
Halter Associates Realty
lisa@halterassociatesrealty.com