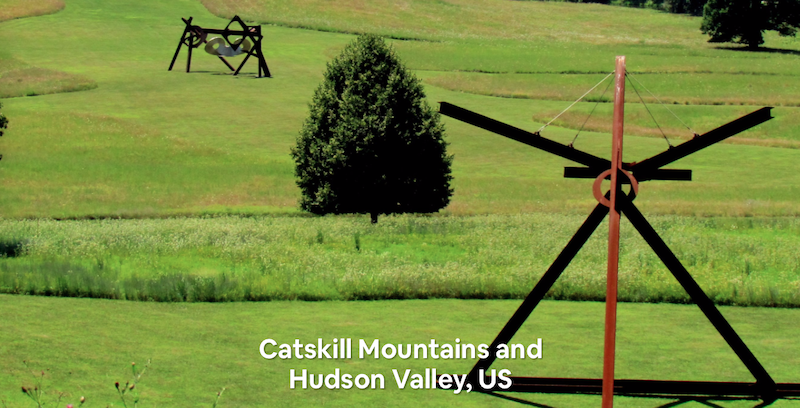 If you live in the Catskill Mountains and Hudson Valley, you may have noticed an influx in tourism — and you can expect the crowds to continue as the area's epicenter for the arts and music, 'the most famous small town in the world' Woodstock, NY, celebrates numerous anniversaries in 2019.
Indeed, Airbnb has reported a 100% increase in bookings and 130% increase in searches and named the Upstate New York region one of its 19 Destinations to Visit in 2019.
2019 marks the quintessential time to visit this region with the 50th anniversary of Woodstock coming up and many famous musicians and groups rumored to be performing. But don't just come for the show: with its rich wildlife and hiking trails (host Brian will take you on a day hike and capture semi-pro photos of the experience), and ski resorts to book and mountains to snowboard, the Catskills provide the perfect backdrop for a laid-back, season-agnostic retreat. And along the Hudson River, aspiring second-career farmers and growers can find inspiration by visiting the area's many vineyards, orchards and farms. Local farmer and Irish ex-pat Mike hosts farm visits perfect for the occasion.
Don't Want to Leave?
Once you visit, you may want to stay — and we can help with that. Halter Associates Realty is the largest independent real estate firm in Woodstock and the fastest-growing agency in the Hudson Valley. #MakeTheRightMove: Experience #TheHalterDifference today.