Once the capital of New York State, Kingston is a vibrant city brimming with natural beauty and exciting new developments – it's no wonder many New Yorkers are heading upstate. Bustling with small tech firms, eclectic stores, cafes and a lively arts scene, Kingston is lovingly dubbed "Little Brooklyn."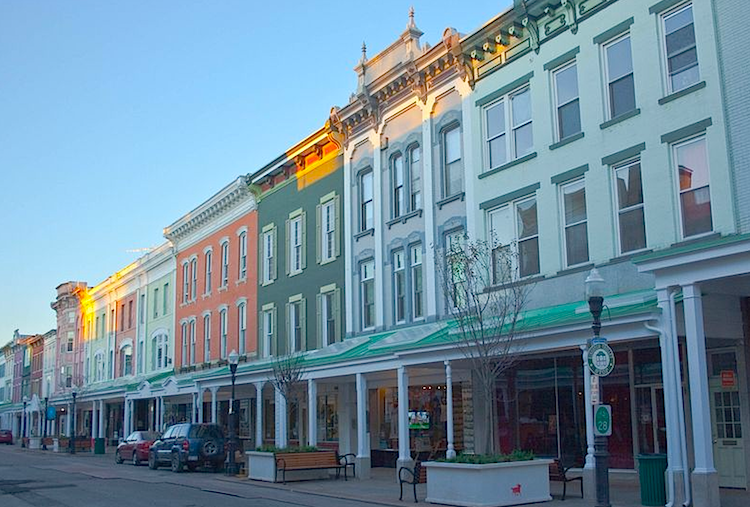 This welcoming, walkable city – situated between the Catskill and Shawangunk mountain ranges and the Hudson River – has something for everyone, from history buffs to outdoorsy types. You'll find walking tours, live music, kayaking, hiking, shopping, festivals and more here.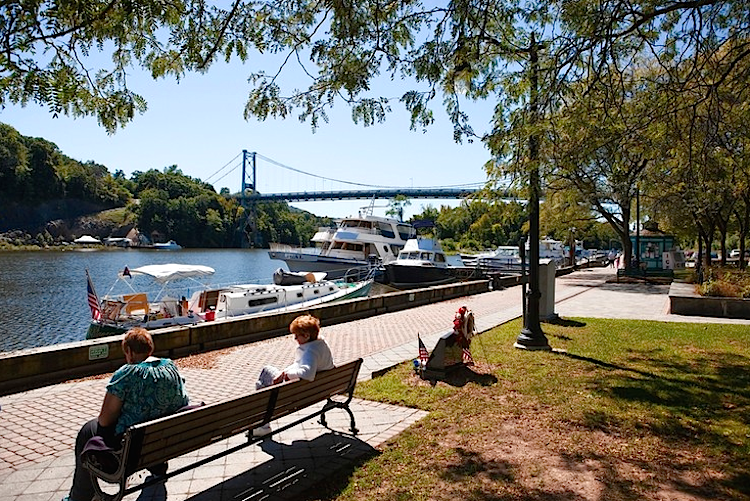 The distinctive neighborhoods of Kingston offer residents and visitors a vast selection of abodes – from Victorian to contemporary homes. History buffs will feel right at home here with an abundance of historic happenings and 18th-century architecture – from the Renaissance Revival-style Old Dutch Church to the Ulster County Courthouse, where abolitionist Sojourner Truth won her lawsuit to regain custody of her son in 1828.

Kingston is a culinary paradise, with delicious restaurants (whether you favor French, Asian, Mexican or New American cuisine) and a weekly outdoor farmer's market where you can sample the local flavor. Two projects on the horizon solidify the town's status as a haven for foodies: Smorgasburg, a weekly market on at the historic Hutton Brickyards overlooking the Hudson River, where regional chefs, craft brewers and local food purveyors will meet (opening August 2016), and the Kingston Food Exchange, a "healthy food emporium" with a 9,000-square-foot organic grocery and café (opening in 2017).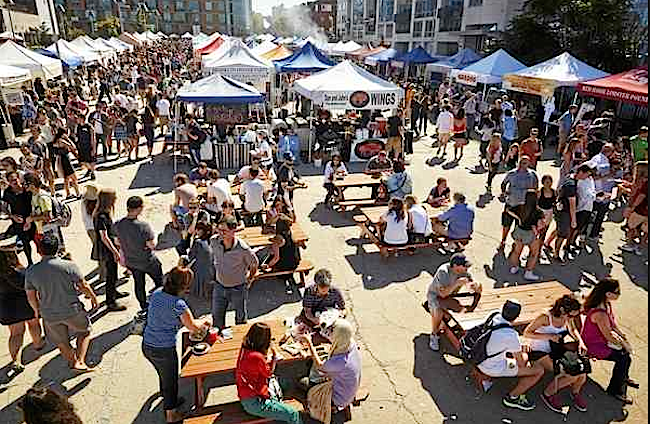 Outdoor enthusiasts can enjoy the town's bike paths, scenic mountain hiking trails, fishing, canoe and kayak rentals.

For music lovers, Kingston boasts an embarrassment of riches. Check out the Stockade Tavern or BSP, which hosts international and local indie bands. And there's the Ulster Performing Arts Center (UPAC), the leading performing arts venue of the Hudson Valley and the oldest continuously operating theater in the state of New York.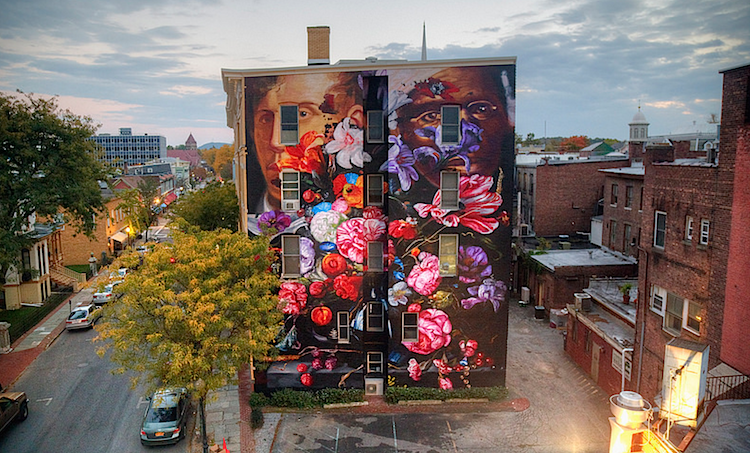 Artists and art aficionados flock to Kingston for its annual events, including the O+ Festival (pronounced O-positive), a weekend-long celebration of music and art that helps connect artists with affordable health care. The area is also popular with filmmakers: 70 projects were filmed here in 2015 alone! Stockade Works – a production facility that will also provide education and community event space is slated to open in 2017. Join the growing number of city dwellers who escape to Kingston to immerse themselves in history, nature, delicious food and the arts.
Places to stay
Church Des Artistes – an old church lovingly restored and turned into a bed and breakfast by local artists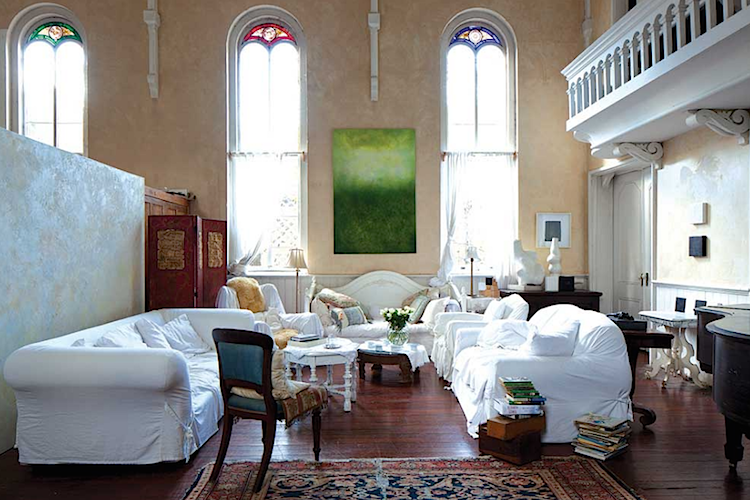 The Gallery Inn – the studio apartment honors its history as an art gallery with contemporary art and spacious, loft-style accommodations
Places to Eat
Duo Bistro – eclectic, modern comfort food; don't miss the chef's breakfast of scrambled eggs, bacon, jalapenos, goat cheese and garlic, tossed with fresh spinach and sprouts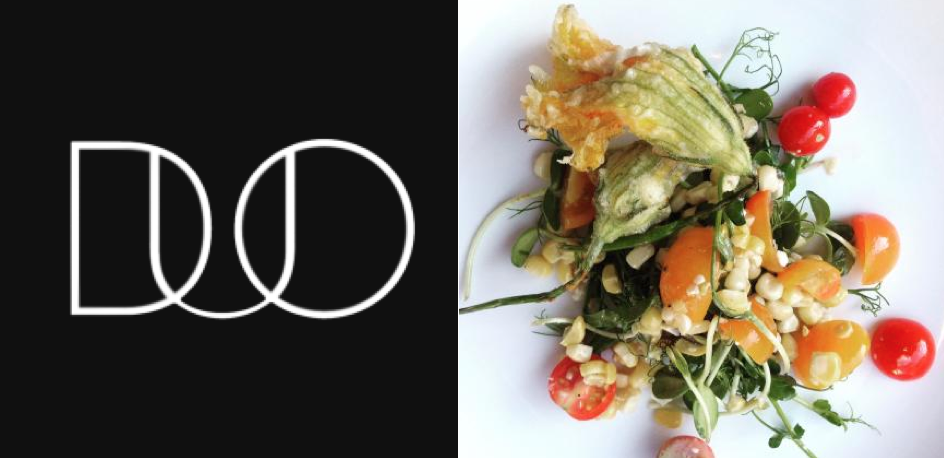 Le Canard Enchaine – a Zagat-rated traditional French restaurant, perfect for a romantic dinner

Boitson's – the most popular dinner spot in town, with burgers, oysters and an amazing sunset view.

Give us a call for a tour of Kingston - we'll fill you in on the latest happenings in this vibrant town and show you some super cool properties!
Lisa Halter
Principal Broker/Owner
Halter Associates Realty
lisa@halterassociatesrealty.com