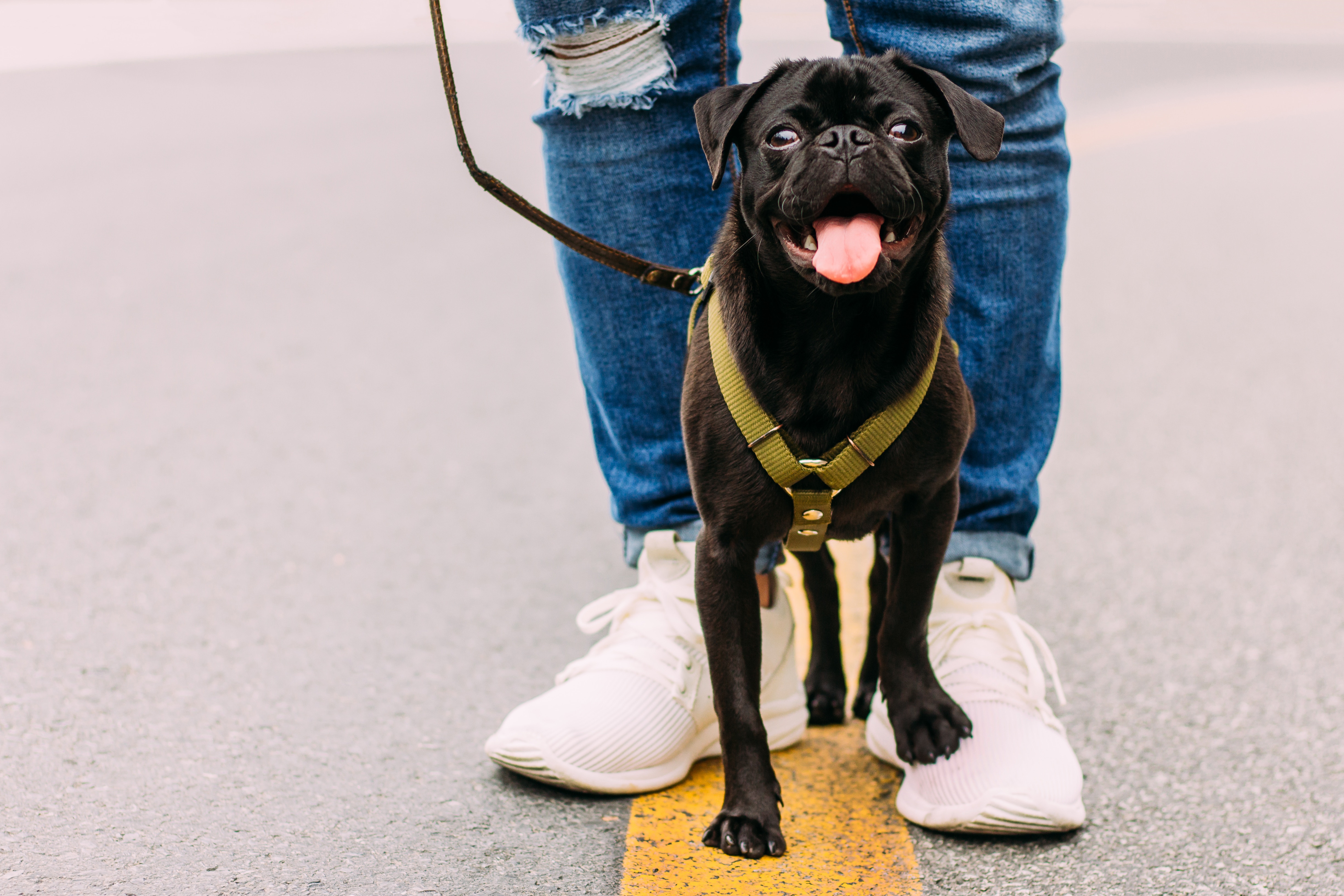 Last month, we compiled a list of our favorite dog-friendly parks and trails in the Hudson Valley; in September, we featured 10 restaurants that would welcome your four-legged companion — two perfect posts for day trippers escaping the city for the wilderness, farm stands and fresh air of our award-winning region of Upstate New York.
But what if you plan to stay overnight?
Not a bad idea, as there's a great deal more than a day's worth to do here. So, today, we share five of the area's most accommodating lodgings (plus a few bonus options) for you and your dog...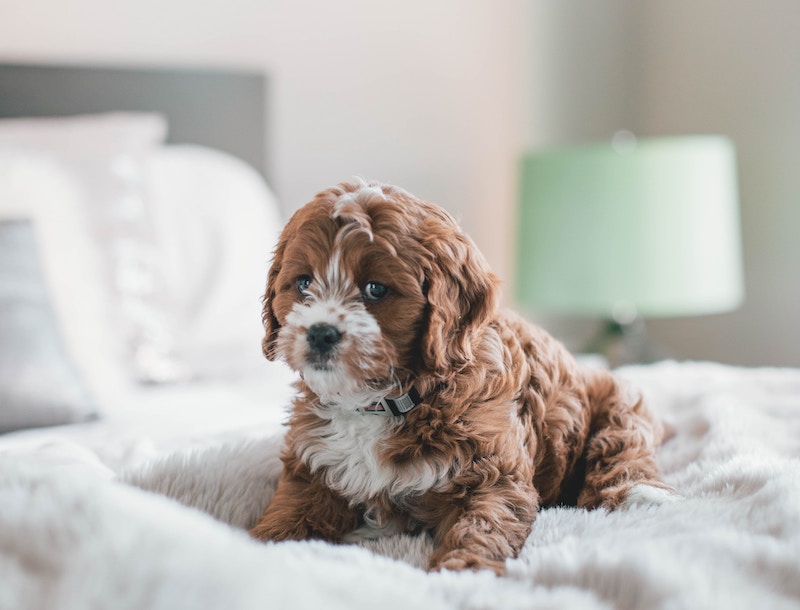 Five Hudson Valley Accommodations for You and Your Dog
The Poughkeepsie Grand Hotel
Poughkeepsie, NY
The Poughkeepsie Grand Hotel and Conference Center in New York is the Premier Hotel and Elegant Event Venue in the Hudson Valley.
Mountain Meadows
New Paltz, NY
Nestled in the foothills of the Catskills, Mountain Meadows Bed & Breakfast offers luxury lodging with views of New Paltz's Shawangunk Ridge and Mohonk's Skytop tower. Our large and comfortable rooms have private bathrooms with a queen or king sized bed. We are family and pet friendly – just let us know if you plan on bringing your fluffy friend!
Residence Inn by Marriott Fishkill
Fishkill, NY
Residence Inn by Marriott Fishkill offers pet-friendly accommodations in Fishkill. Guests can enjoy the complimentary breakfast buffet served every morning. Each room is equipped with a flat-screen TV. Certain rooms include a seating area to relax in after a busy day.
Hotel Tivoli
Tivoli, NY
Hotel Tivoli and its accompanying farm-to-table restaurant The Corner is a century-old building situated in the historic town of Tivoli, New York.
Hampton Inn & Suites Poughkeepsie
Poughkeepsie, NY
The Hampton Inn & Suites Poughkeepsie hotel is situated in the heart of the stunning Hudson Valley, right next door to IBM Headquarters, just a few miles from The Culinary Institute of America, Marist College, Vassar College, and the Walkway Over the Hudson. Explore an array of historic homes on the Hudson, shop at the Poughkeepsie Galleria Mall, play golf on a nearby course, or see a concert at the Dutchess Country Fairgrounds. Discover a range of art galleries on Main Street and the Waterfront, only minutes away. Take advantage of easy access to NYC with the Metro North (MTA), just 5 miles from our hotel in Poughkeepsie NY.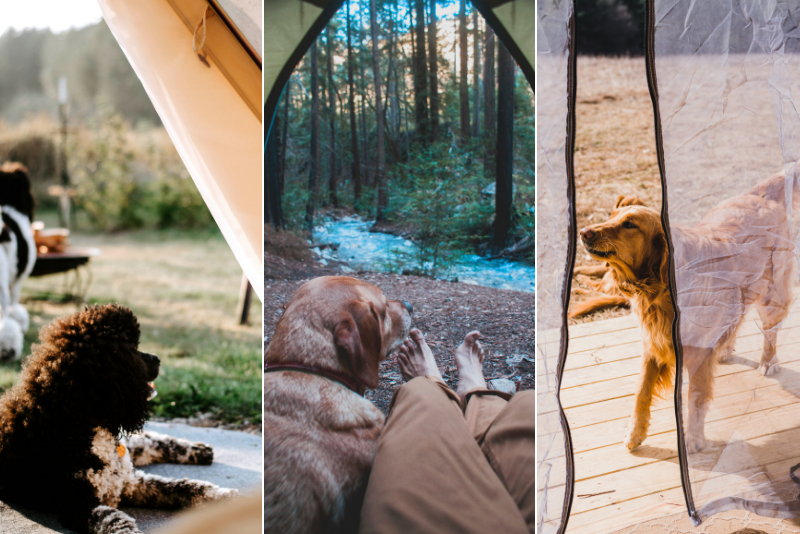 BONUS: Two Dog-Friendly Campgrounds, Plus Local Glamping & Airbnbs
If you're more adventurous (e.g., immune to the cold), outdoorsy or on a smaller budget, consider these other options for staying overnight with your dog in the Hudson Valley.
Bowman Lake State Park
Oxford, NY
Bowman Lake State Park is a 966.94 acre remote sylvan retreat known as "a camper's paradise." Scenic park roads wind through evergreen and hardwood forests to shady campsites... Bowman Lake now offers new "rustic" cabins. These cabins are the perfect in-between for campers who like tents and cabins. Offering protection from the elements, they offer 4 and 6 person cabins, but have no electricity or water.
Kenneth L. Wilson Campground
Mount Tremper, NY
You want mountains and mouth-wateringly beautiful views? Kenneth L. Wilson campground serves up a hefty portion of both, so come with a healthy appetite for adventure (or hardcore chillin'.) The campsites are perfect for tent campers and trailers alike, and they're divinely wooded for ultimate seclusion. Groups can reserve the picnic shelter for a fun outing, followed by a rousing game of horseshoes at the horseshoe pits.
Glamping is a portmanteau of glamorous and camping and describes a style of camping with amenities and, in some cases, resort-style services not usually associated with "traditional" camping. Glamping has become particularly popular with 21st-century tourists seeking the luxuries of hotel accommodation alongside the escapism and adventure recreation of camping.
There are numerous glamping locations throughout the Hudson Valley. To find dog-friendly stays, we recommend GlampingHub.com.
Unforgettable trips start with Airbnb. Find adventures nearby or in faraway places and access unique homes, experiences, and places around the world.
There's also a wide array of Airbnb destinations in the Hudson Valley. To find the right place for you and your dog, search "Hudson Valley, NY" on Airbnb.com.
Did We Miss Your Favorite?
If we left out a great dog-friendly Hudson Valley hotel or other accommodation, let us know in the comments!
Don't Want to Leave?
Tired of booking rentals and hotel rooms when you're here? We get it. We don't just work here, we live here and love it here!
If you're thinking of buying a first or second home, vacation property or land, we can help. Halter Associates Realty is the fastest-growing real estate agency in the Hudson Valley and the largest independent agency in dog-friendly Woodstock, NY. Schedule a free consultation with us today, and #ExperienceTheHalterDifference.
Life is Better in the Hudson Valley.